Fokke van Dijk
A treasure trove of discovery in this playful loft
Amsterdam based architect Fokke van Dijk approaches design with a holistic and attentive mindset. As the director of his own practice BuroSAI, he works across a variety of typologies, including bespoke interiors, residential and civic architecture. BuroSAI's work is sustainable, future-proof, and tailored towards the client, streetscape and the local environment.
Fokke firmly believes that well-designed spaces can enrich people's lives, and that a well-designed home can fulfill how the inhabitant(s) want to work, live, connect and have fun.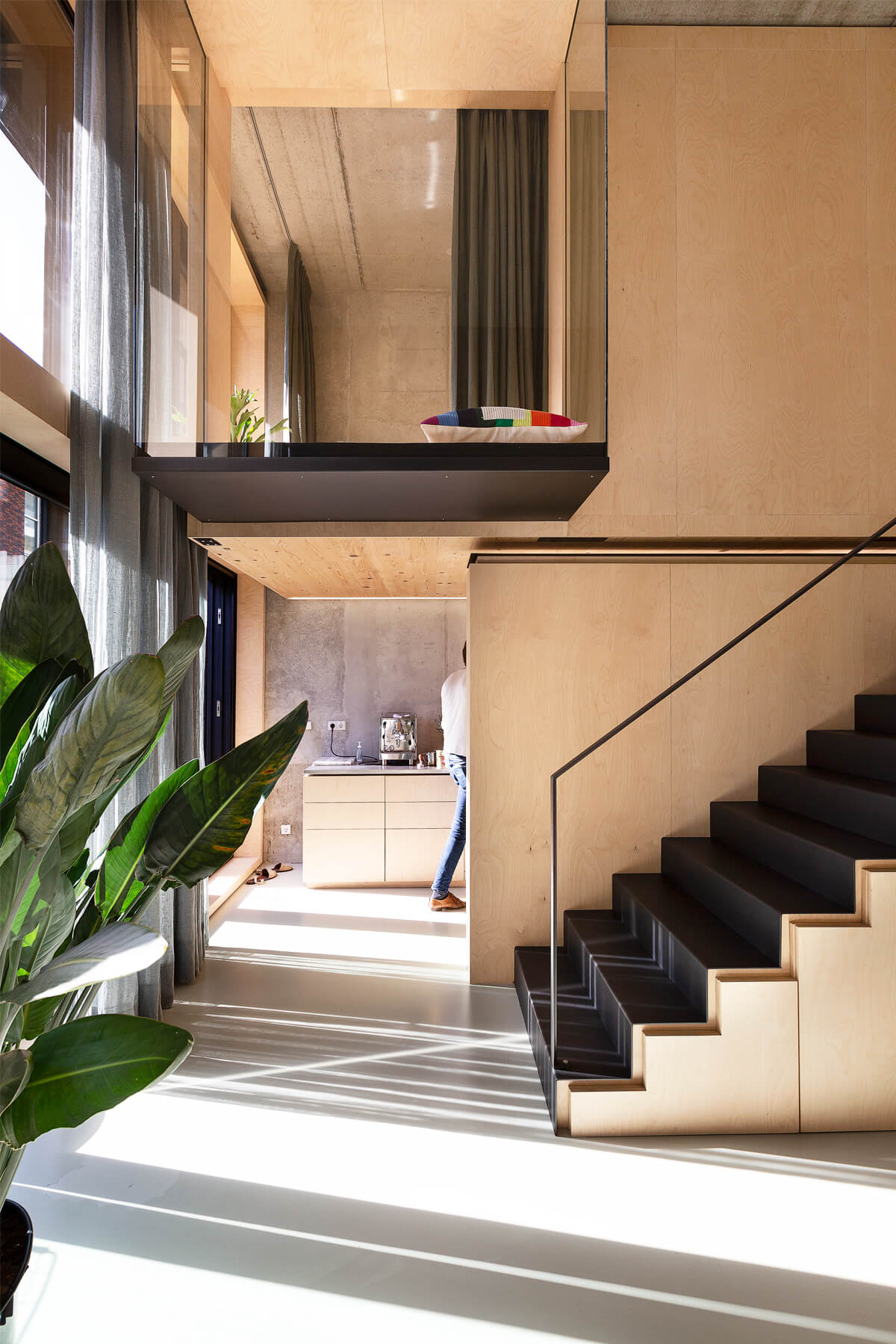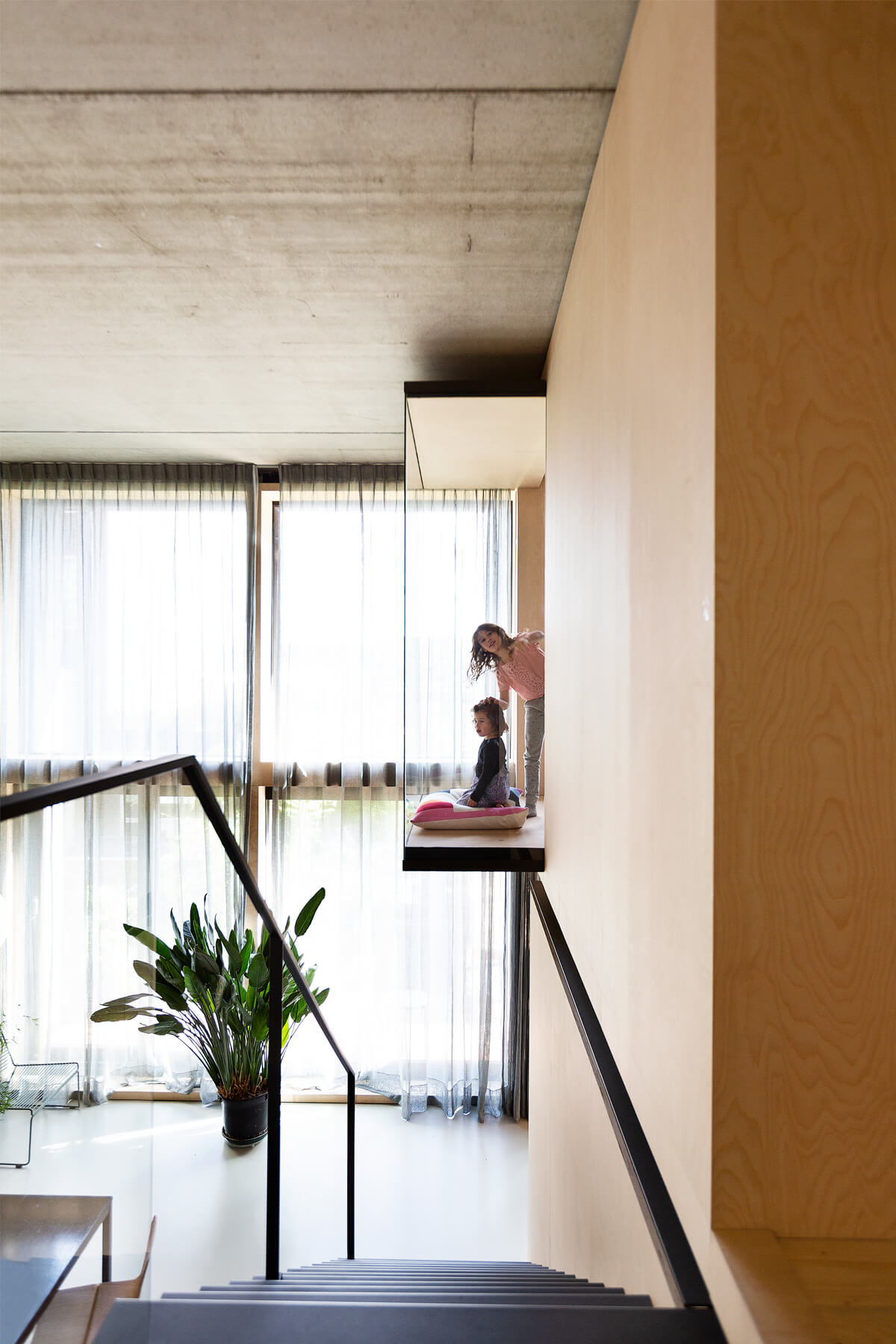 Fokke and his wife Jessica, who is also an architect and urban planner, have balanced seclusion with connection in their house of many nooks. 
Wanting to have a sense of the whole space while also having more intimate, cosy areas, the design duo have created a series of box-like volumes that seem to hover above one other. Framed vignettes and glass pop-outs offer the family glimpses into other rooms. 
"On the outside the boxes are quite sleek and minimal while the inside has more rich details. Such surprises make a house interesting. A huge open space is just as impressive but then you have seen everything," says Fokke.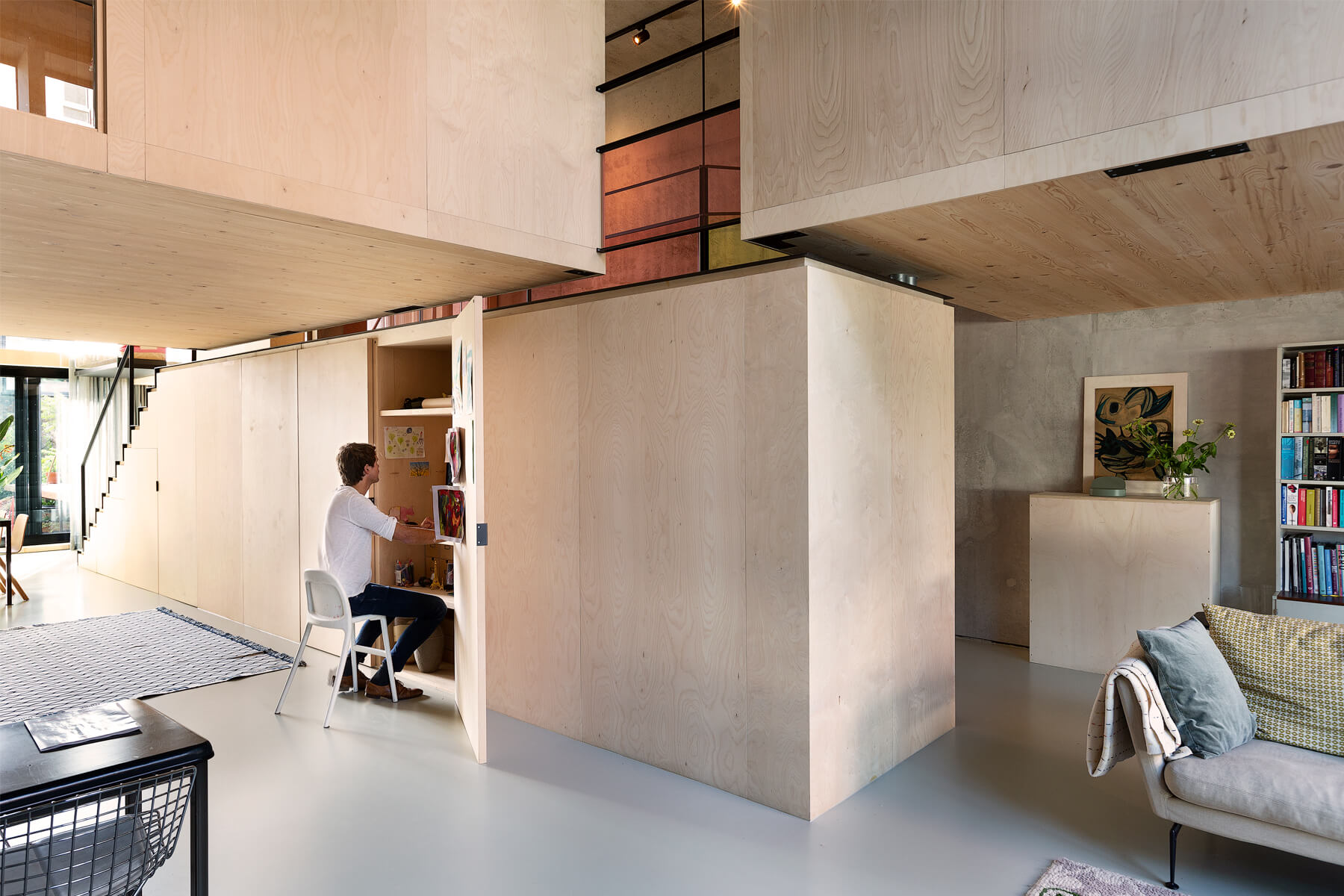 Set in the Houthavens, a formerly industrial area that is being rapidly developed, the loft has an irreverent, experimental feel. "We decided to hang the bedrooms at alternative heights instead of having one large void," he explains. "Playing with heights and depths is what makes architecture so much fun." 
Outside in the garden, the sloping terrain allows a long timber table to have an irregular height from the ground. On the loft side it's the right height for a dining table, while at the far end, where the ground gets higher, it becomes a low coffee table. Such amusing additions imbue a sense of playfulness. As Fokke says, "There is a lot to discover here in this loft."
Designer:
Fokke van Dijk
Photography
Jansje Kalzinga