Leo Keijzer
How a masterchef designed his loft around the perfect kitchen
Leo Keijzer is a talented chef and owner of  Amsterdam-based cooking school, 'Cook your life.' "For my girlfriend, our Superloft had to be a comfortable, everyday home, but for my company, the design had to fulfill the entire function of a culinary business space," says Leo.
Leo transformed his 54m2 casco loft into a light-filled 'living and working studio' overlooking the Houthavens. He was able to design his own kitchen to be practical and thoughtful and positioned downstairs for when he hosts cooking classes and entertains guests.
Read more
To balance the public and private realms, a double height void connects the dining table to a private living room and bedroom upstairs.
Working with Ona Harster from MKA, they suspended a wooden (CLT) floor from the 5M high ceiling to give an added floor area of 31m2. The space has been artfully considered to include built-in drawers into the stairs, and a walk-in storage room off the kitchen, that was initially accessed from the outside for bikes.  "Cooks often have large kitchens," says Leo. "But that is actually very awkward because you have to walk far to get things. Here, everything is within reach." 
Beyond the living room, a rooftop terrace with a french bistro table, is lush with plants and herbs. "We love spending time with the people around us," says Leo. "Our outdoor life varies from enjoying a cup of coffee together on the bench, to enjoying the last rays of sunshine with the entire neighbourhood on the rooftop garden."
Read less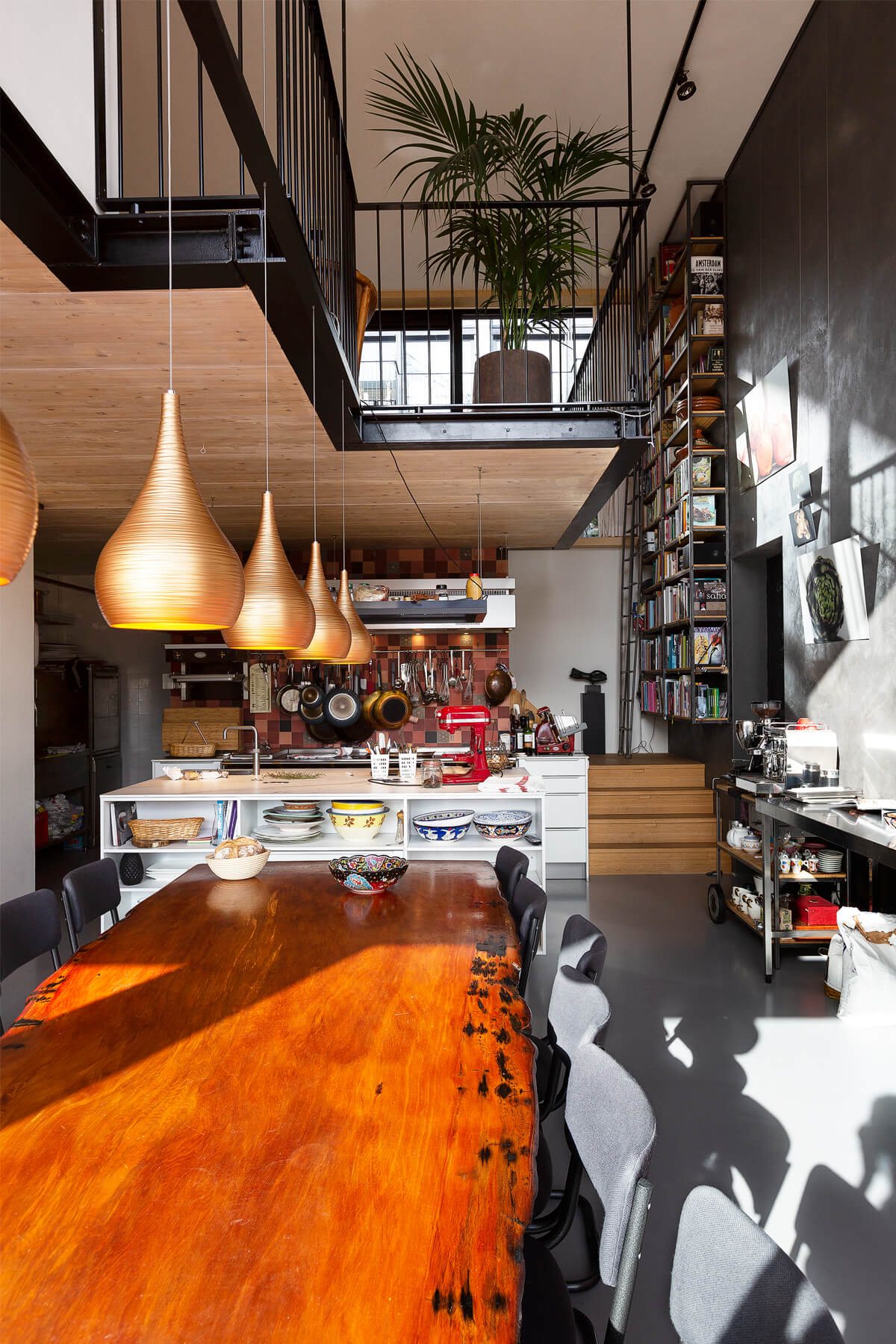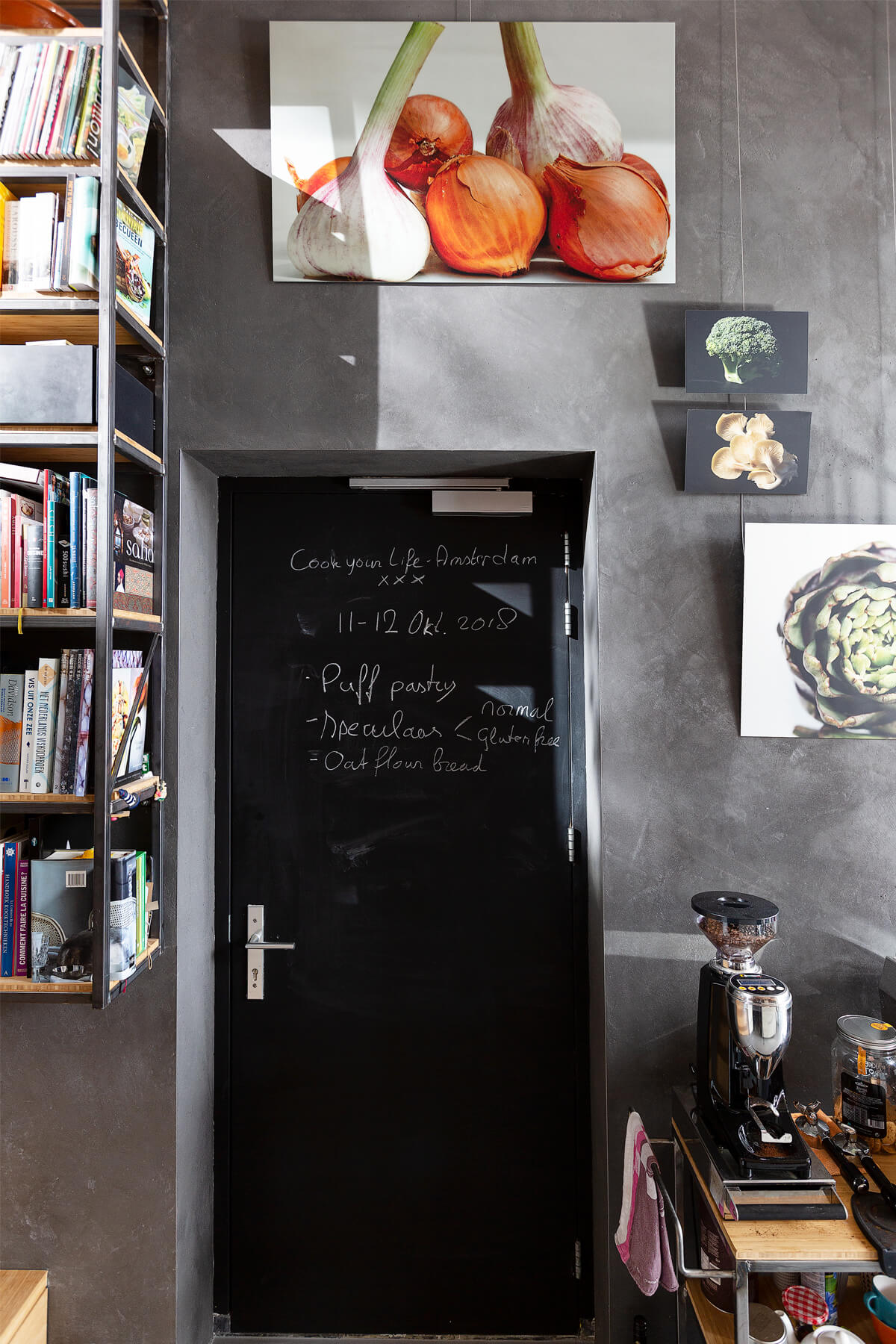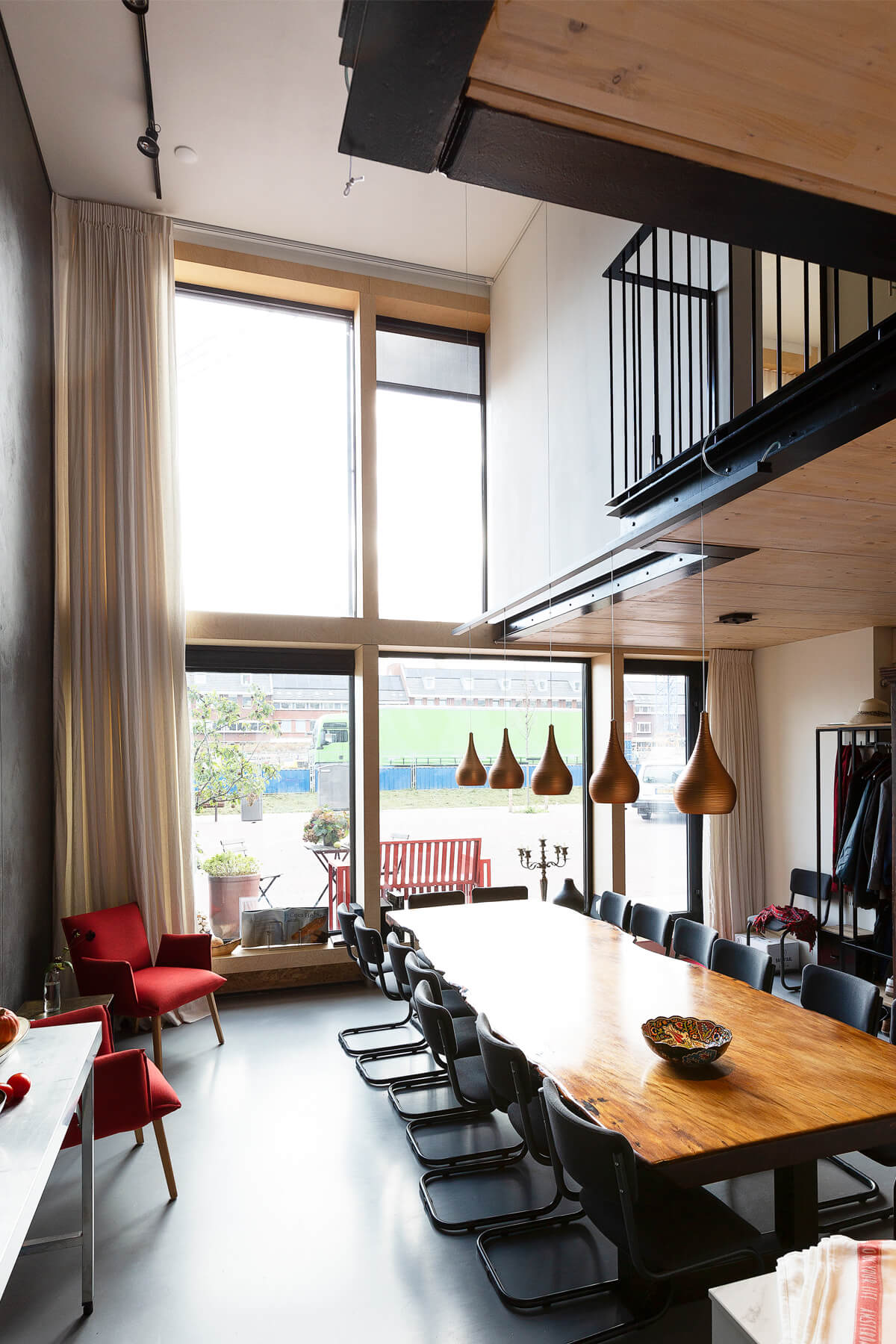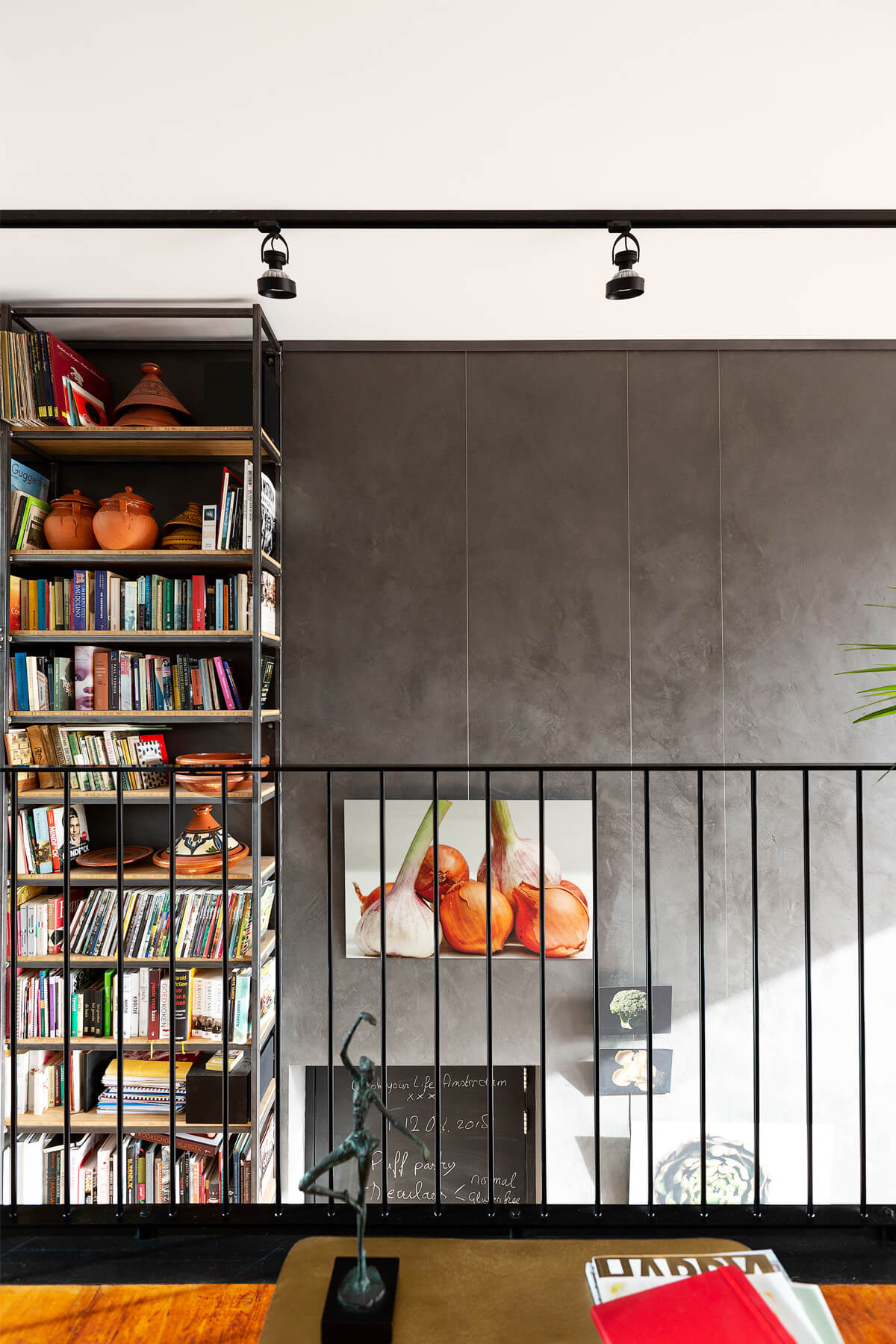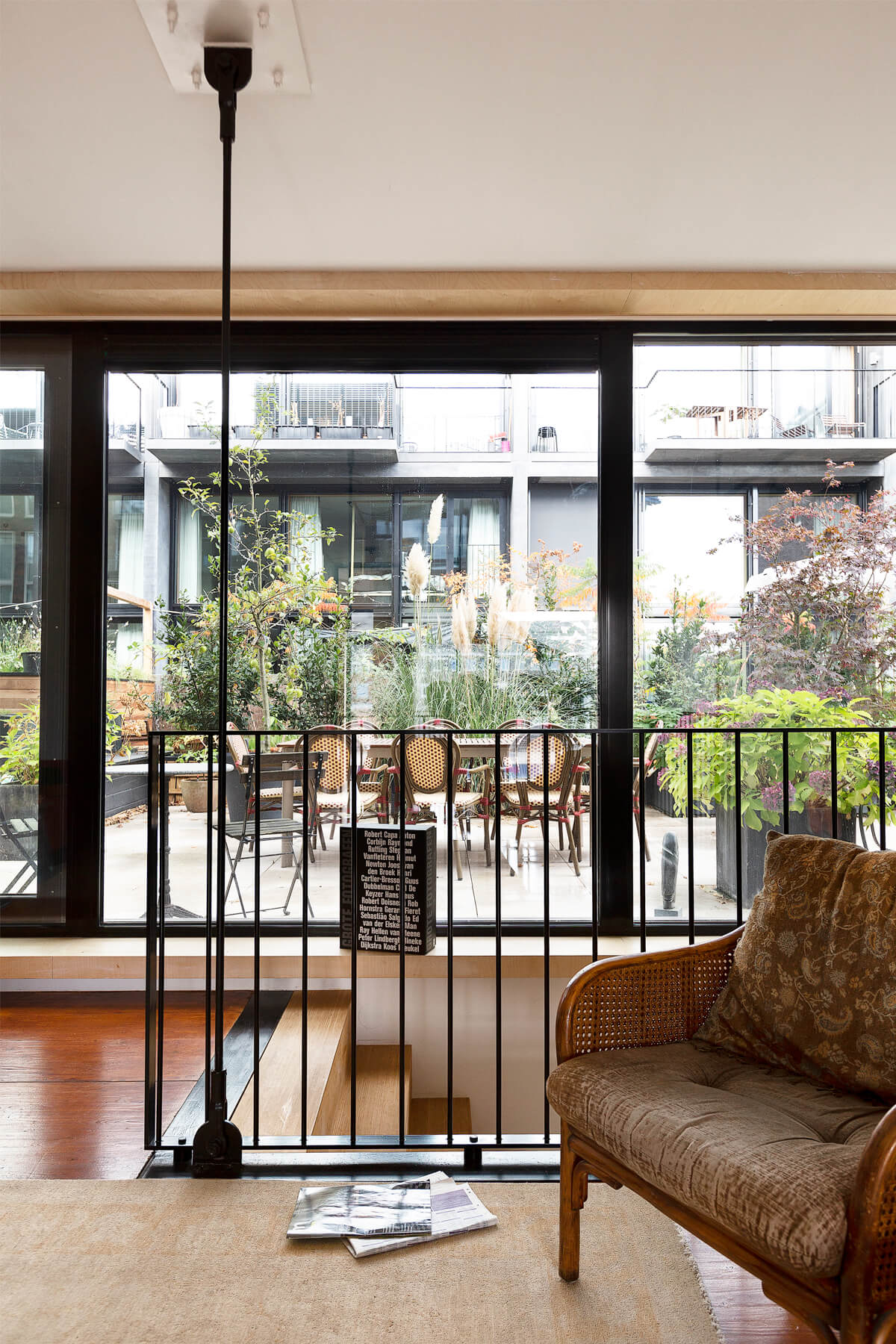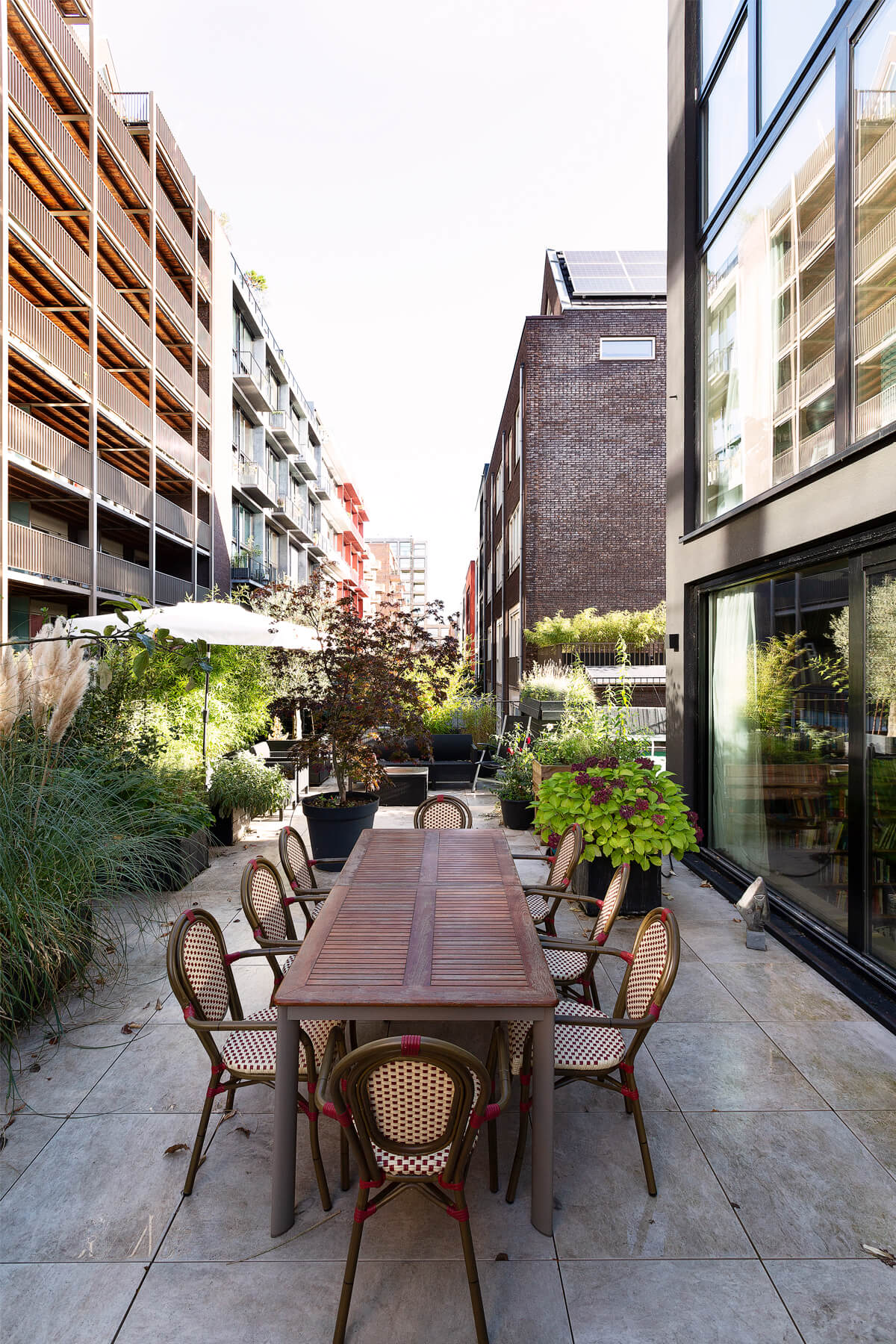 Design: Ona Harster MKA
Kitchen
Mandemakers and Verkade
Photography
Jansje Klazinga
Leo's Tips & Tricks
1. Keep in control of the project yourself
2. Indicate what it is you want from the beginning
3. Make clear agreements about what is expected for the completion.
Superlofts Houthavens Plot 4
Designed to be climate neutral, the building integrates state-of-the-art sustainability features, including CO2 directed vents, solar panels, geo-thermal pumps, floor cooling with water from the canals, remote controlled sun shutters and shared mobility and e-mobility options. The external facade is a prefabricated system with an aluminum frame and triple-glazing infill. Facade openings are customised to each unit layout, while the protruding concrete frame shields balconies for privacy and prevailing weather conditions.