Marieke Bolhuis
designs her own home using a 'DIY' approach
Artist and sculptor, Marieke Bolhuis, has built her own home in the Houthavens, following a resourceful, experimental and 'do-it-yourself' approach. Marieke purchased the 86m2, five-metre high empty shell apartment with two front doors. She was able to rent out an independent room, offering her financial freedom and the ability to focus entirely on her artistry. A suspended timber-beam floor system built from sustainable materials, has increased the loft's floor area to 131m2.
Read more
Marieke says, "Sustainability is a common theme throughout my work. I reused a huge amount of wood, collected from the skip-bins at the construction site of the Superlofts." Marieke's bathroom is lined with recycled Turkish glass and mosaic tiles, while the kitchen she traded for an artwork, is a twenty year old Hogo Boogaard design. A dark reveal to the inner frame of the window gives the illusion of depth and spaciousness. 
"I have not built any walls," says Marieke. "Every room has a different height to evoke a unique feeling or mood." True to the loft's inventive nature, a make-shift walkway that you need to pick up, is designed to stop Marieke from bumping her head on her way to the bedroom. Everywhere you look, the artist's loft is both quirky and thoughtful and designed to not cost the earth.
Read less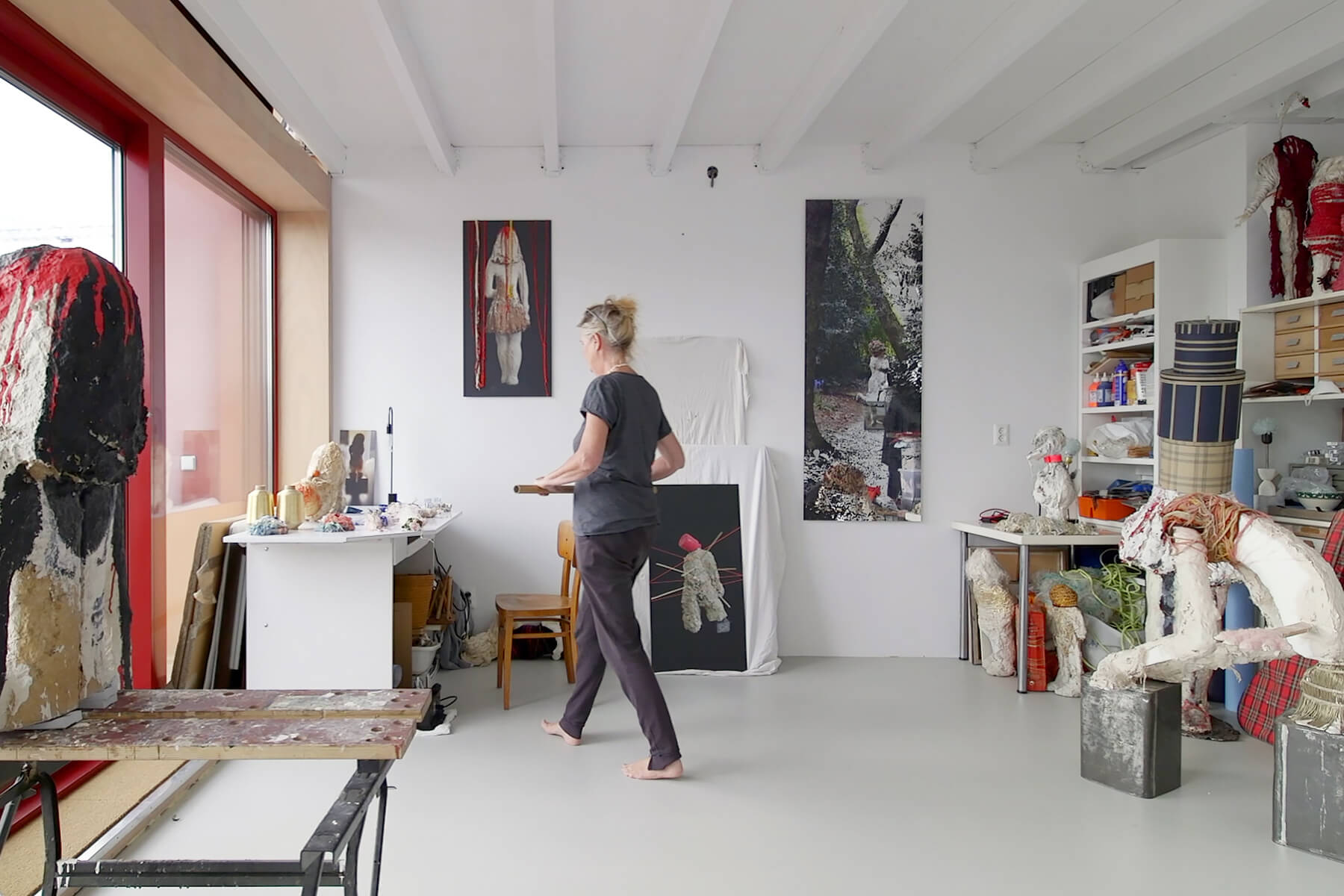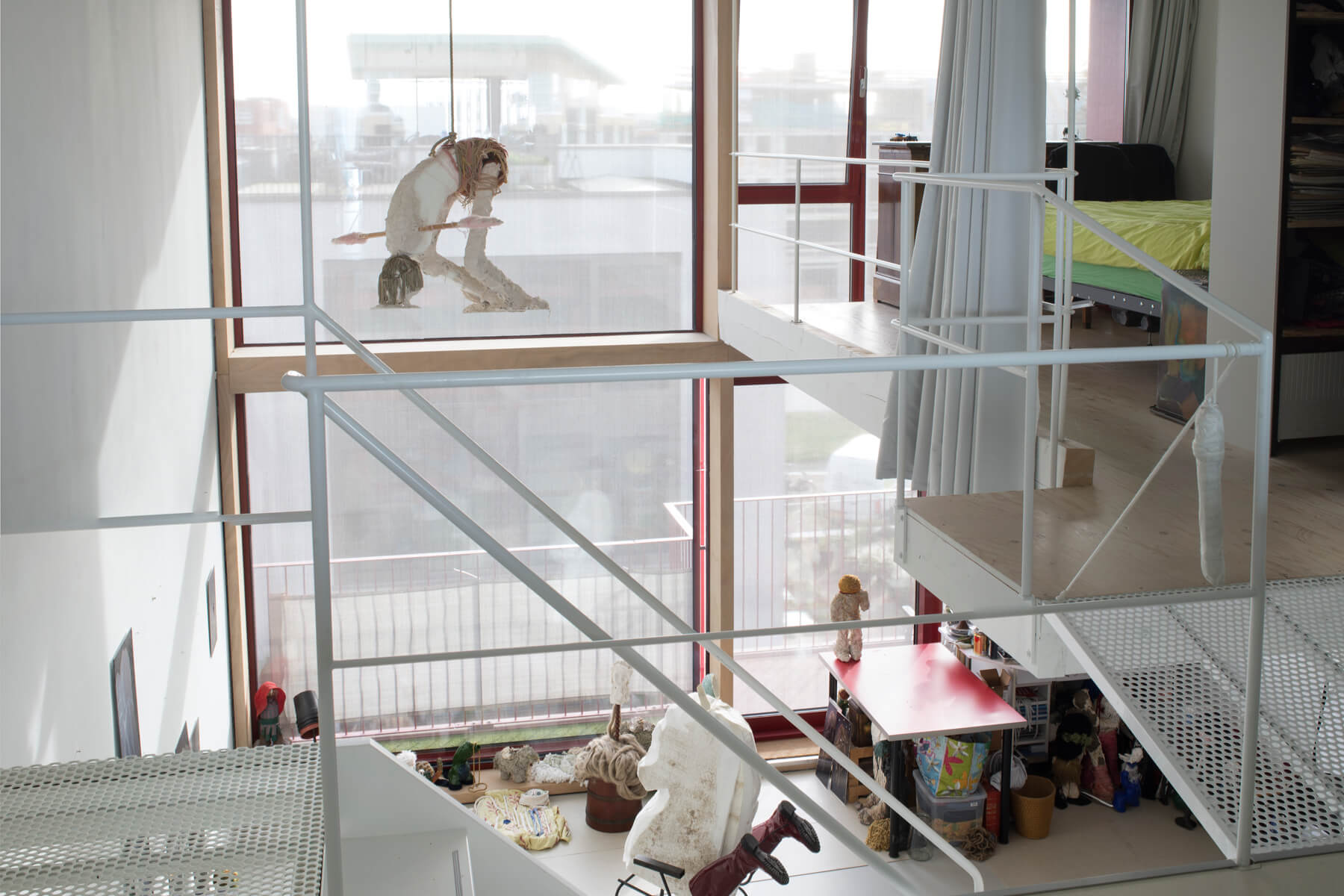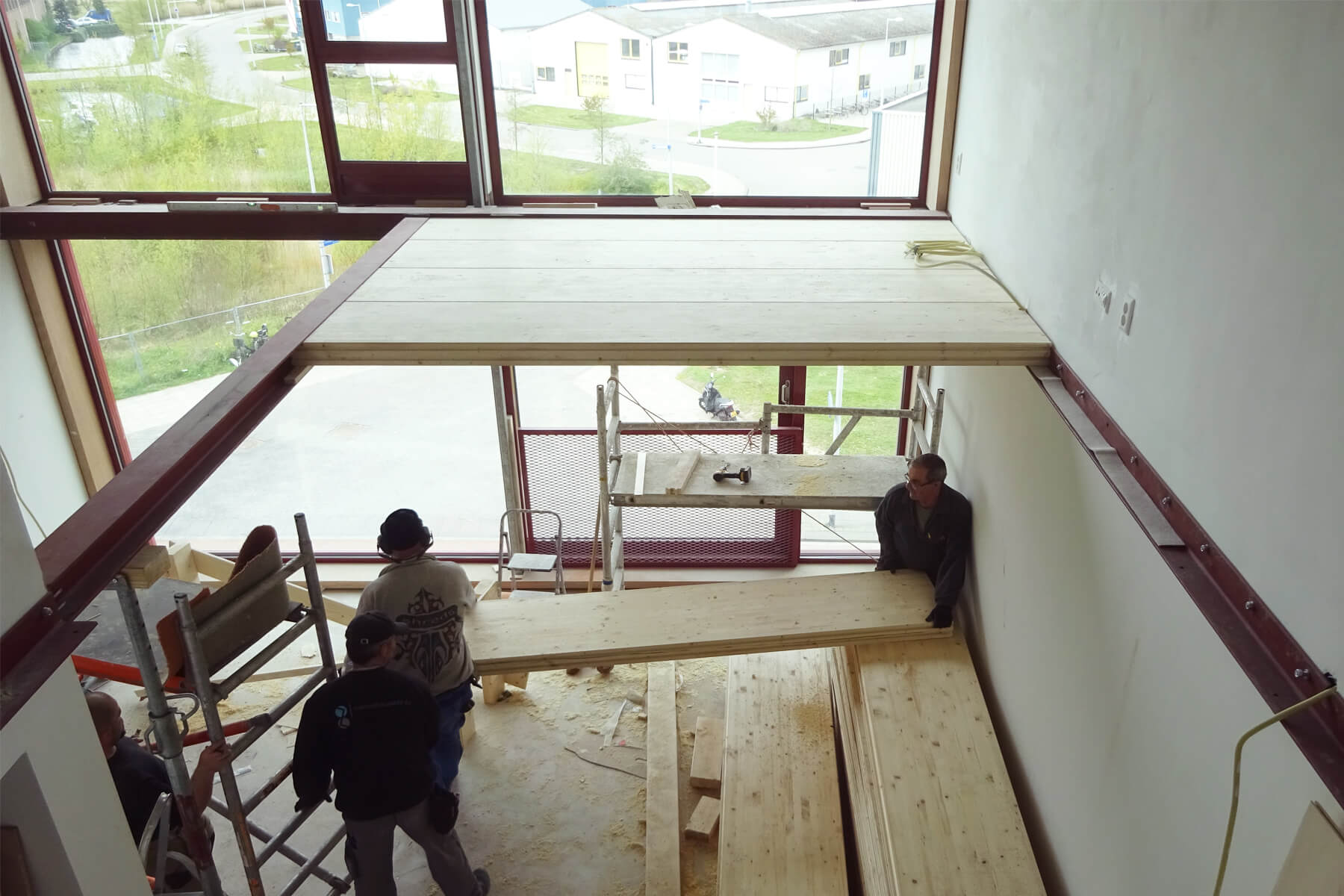 Design & Build:
Marieke Bolhuis
Photography
Marieke Bolhuis
Simon Bosch
Jordi Huisman
Superlofts Houthavens
Designed to be climate neutral, the building integrates state-of-the-art sustainability features, including CO2 directed vents, solar panels, geo-thermal pumps, floor cooling with water from the canals, remote controlled sun shutters and shared mobility and e-mobility options. The external facade is a prefabricated system with an aluminum frame and triple-glazing infill. Facade openings are customised to each unit layout, while the protruding concrete frame shields balconies for privacy and prevailing weather conditions.