Urban Echoes
It takes a village
Rixt Reitsma and Jolijn Valk of Amsterdam-based architecture practice Urban Echoes design buildings, interiors, and public spaces with a technical and yet poetic approach. Situated at the crossroads between architecture and product design, they create innovative and colourful concepts that are timeless and pragmatic. They design across all scales and carefully consider the environment and the user. 
The design duo transformed Rixt and her partner Ed's casco loft in Buiksloterham to balance the family's public and private realms. The 'Tower House' is designed as a series of open and sociable spaces, separated by three intimate volumes.
"Our entire home is more or less open so the children can play freely," says Rixt. Her loft resembles a small village: the family spend time together in the tall, light-filled public areas, and retreat to quiet spaces that are neatly concealed in three slender towers.
Designed to optimise a small footprint, the layout eliminates traffic zones, while prioritising connection and a feeling of spaciousness.
Read more
Sunlight pours in through the enormous windows on the facade, radiating deep into the home. Through the centre axis, the towers form a beautiful street of light. "The experience upon entering the loft is sublime, says Rixt. "You can take in the entire expanse of the loft all at once: a whole 18 metres from left to right." 
Punctuating the 'street' between the towers, Urban Echoes designed bespoke lamps and hung them from elegant brass rods at alternating heights. 
Making full use of Superlofts' flexibility, Rixt and Ed bought an extra loft together with their future neighbours and then split it to add more space to each of their homes. A ladder leads to Ed's yoga and meditation space, while two cosy bedrooms are stacked on top of each other. Cropped openings create shafts of natural light and offer glimpses into other rooms.
The contrast between public and private extends into the rest of the building too.
"During the joint construction process, we got to know our neighbors well and the children made friends with others as well, making it easy for them to walk from one home to another," says Rixt. "Our building is like a small village with all the accompanying intrigue."
Read less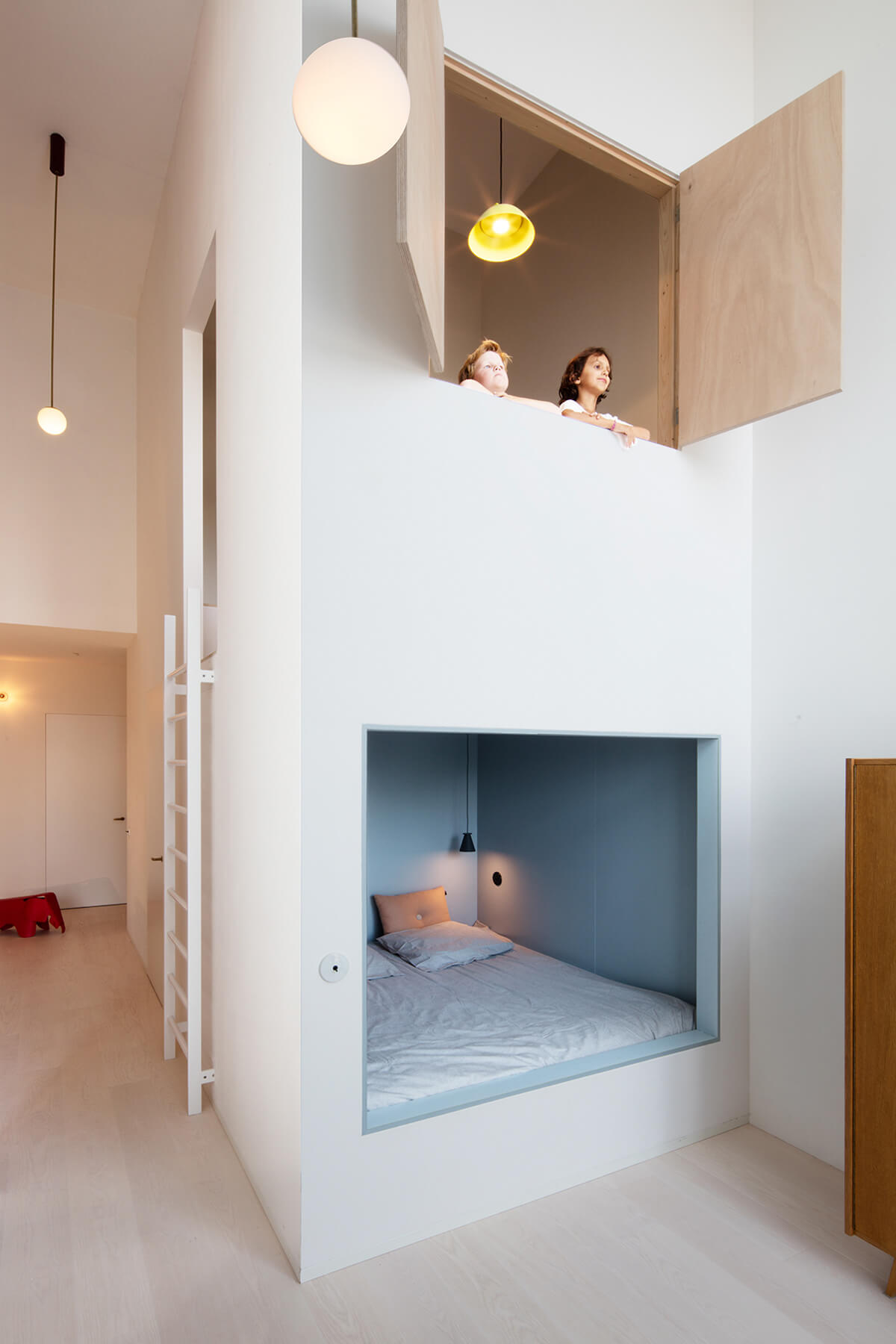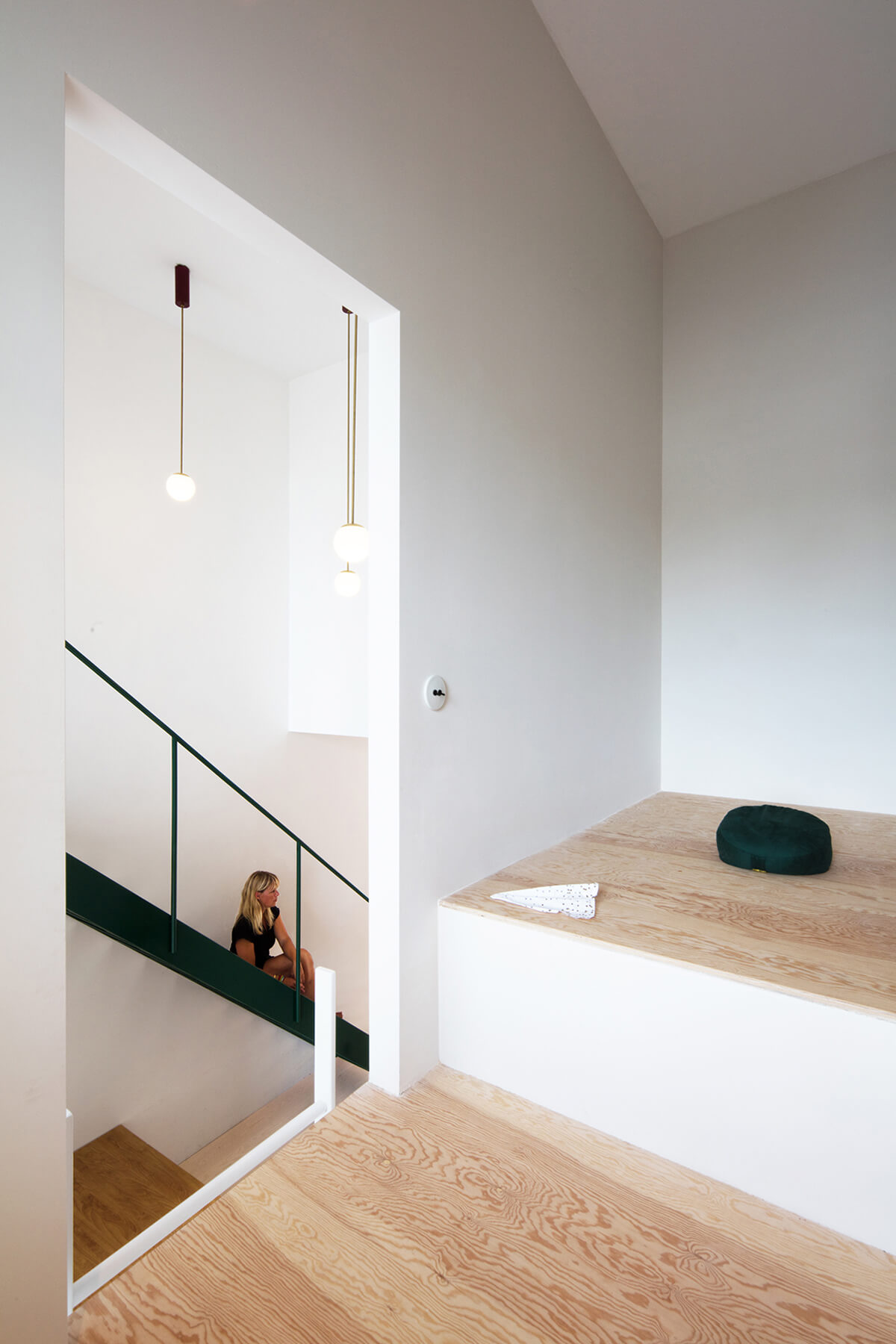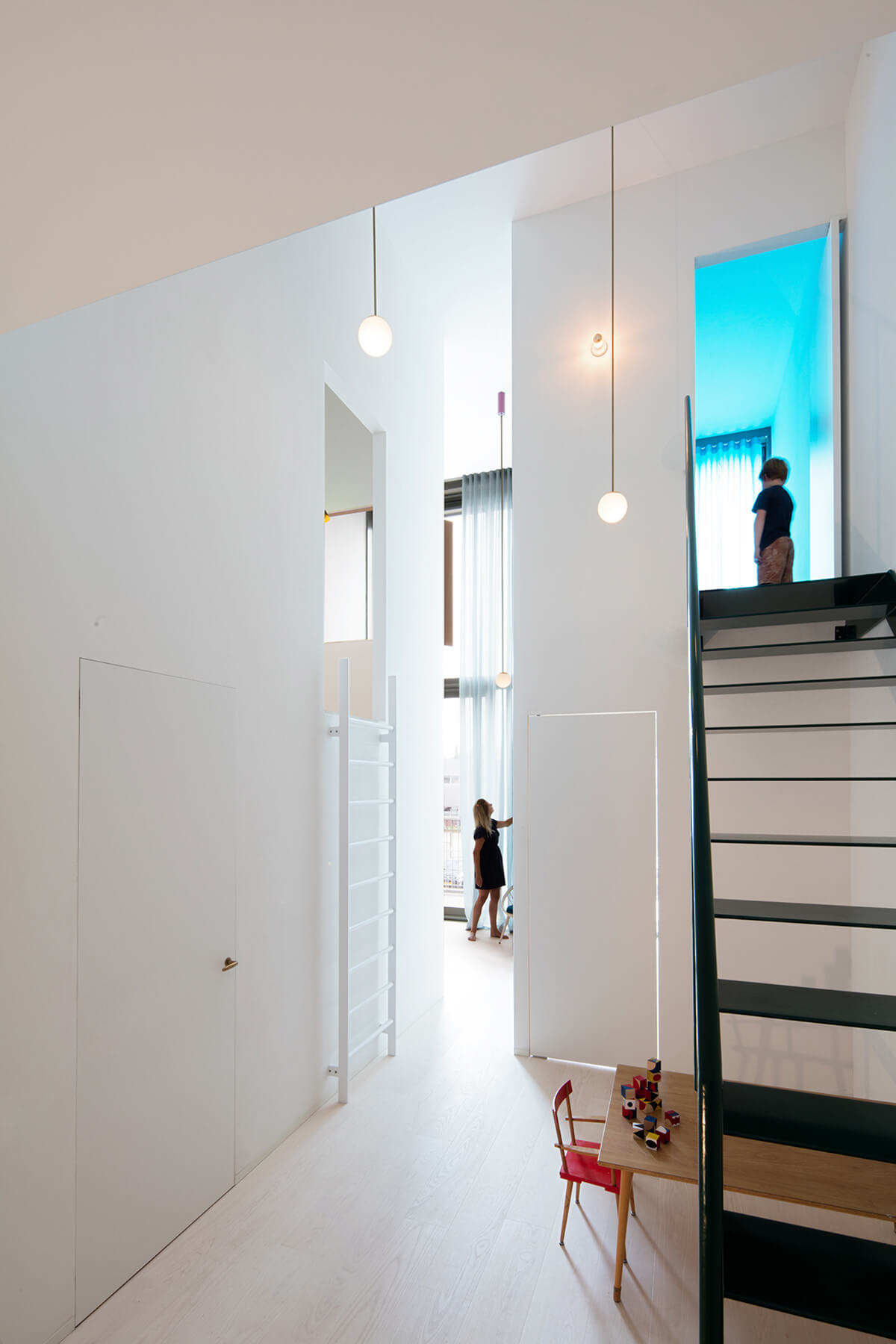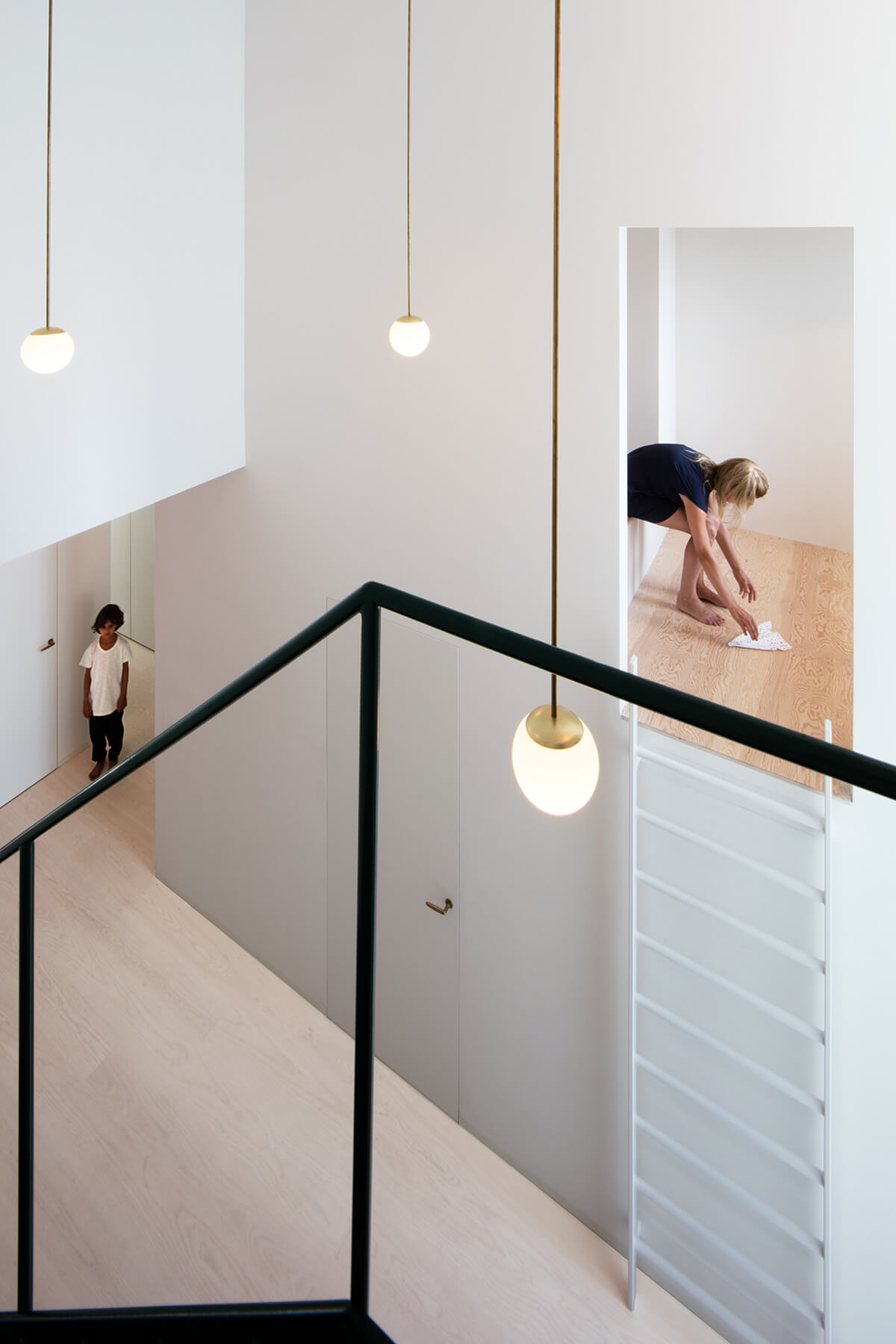 Design: Urban Echoes
Interior Build
A. Van Oostenbruggen
Interior Photography
Jeroen Musch