David Klinkhamer
A family's 'Urban Villa'
David Klinkhamer is the co-founder of Raumplan, an Amsterdam based office that combines architecture and real estate development into one office. They create spatial poetry, by intertwining intelligent, spontaneous and functional spaces, with the right 'feeling of things,' such as materials, transitions and good proportions. "Our goal is not necessarily to create new inventions, but rather work from good intentions."
In the design of their Houthaven's loft, David introduced a radical open way of living that maximises the use of space without losing moments of intimacy. Inspired by the lifestyle and design of Japanese housing, the minimal layout replaces solid partition walls with curtains and strategically places volumes to define space. A smart layout, an attention to detail and a beautiful curation of materials all combine to create a family 'villa' in the middle of the city.
Read more
Superlofts offered David, Marjanne and their 4 year old son, Fehn the unique opportunity to design their own affordable home in the centre of Amsterdam. "We wanted to create the feeling of our own 'villa' in the middle of the city." says David. "It was not the size we were looking for, as we used to live in 45m2 with our baby. Instead, it was about using a small space in an inventive way, so that the same house could transform and adapt to family needs. As a result, we feel as if we are living in a spacious villa."
"We were inspired by Japanese housing and their tradition of using spaces in a layered approach. This allows unexpected qualities to be revealed at the threshold between spaces," says David. The loft eliminates partition walls and uses curtains to either enclose sleeping and working spaces or open the loft up during the day. The curtains can be drawn to create moments of intimacy or to mediate privacy according to individual wishes. Strategically placed volumes house the bathrooms, kitchen appliances and lots of storage to enable the space to feel open and impressive. 
"The design definitely changed the way we live together as a family. Fehn, our 4-year-old son is so trained to sound that he can literally sleep anywhere now," says Marjanne. Our favorite moment is the morning, as the sun rises and enlightens the whole house. The amount of vitamin D we get in the morning is so energizing," says David. "We wanted our design to be future-proof, as we knew we wanted to grow our family without having to move out of our home." 
Initially, David and Marjanne's empty shell apartment was 46m2 with a 5m high ceiling. The double height ceiling enabled the construction of a cantilevered CLT floor system that is suspended from the ceiling with steel rods. The family's floor area increased to 78m2. Since then, the couple have had a second child and have expanded the wooden mezzanine to accommodate an extra bedroom and an additional 9m2. David says, "We now have 3 spacious bedrooms in our 'family urban villa.'"
David was involved in the early days of Superlofts as a developer and architect. "The project was definitely an adventure," David says. "As we were doing so many new things at the same time. The result turned out to be amazing and created an un-shown quality in today's housing market."
Read less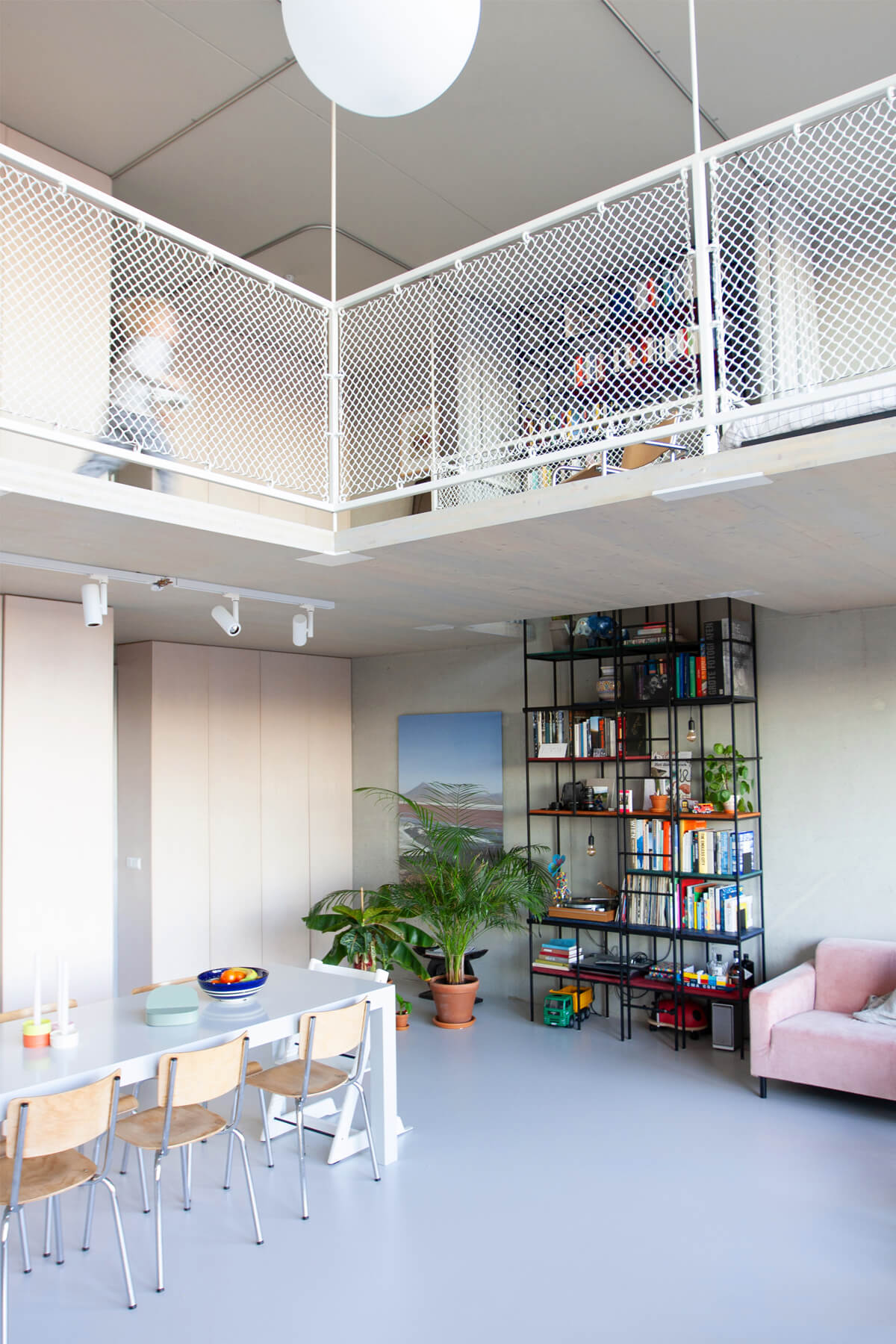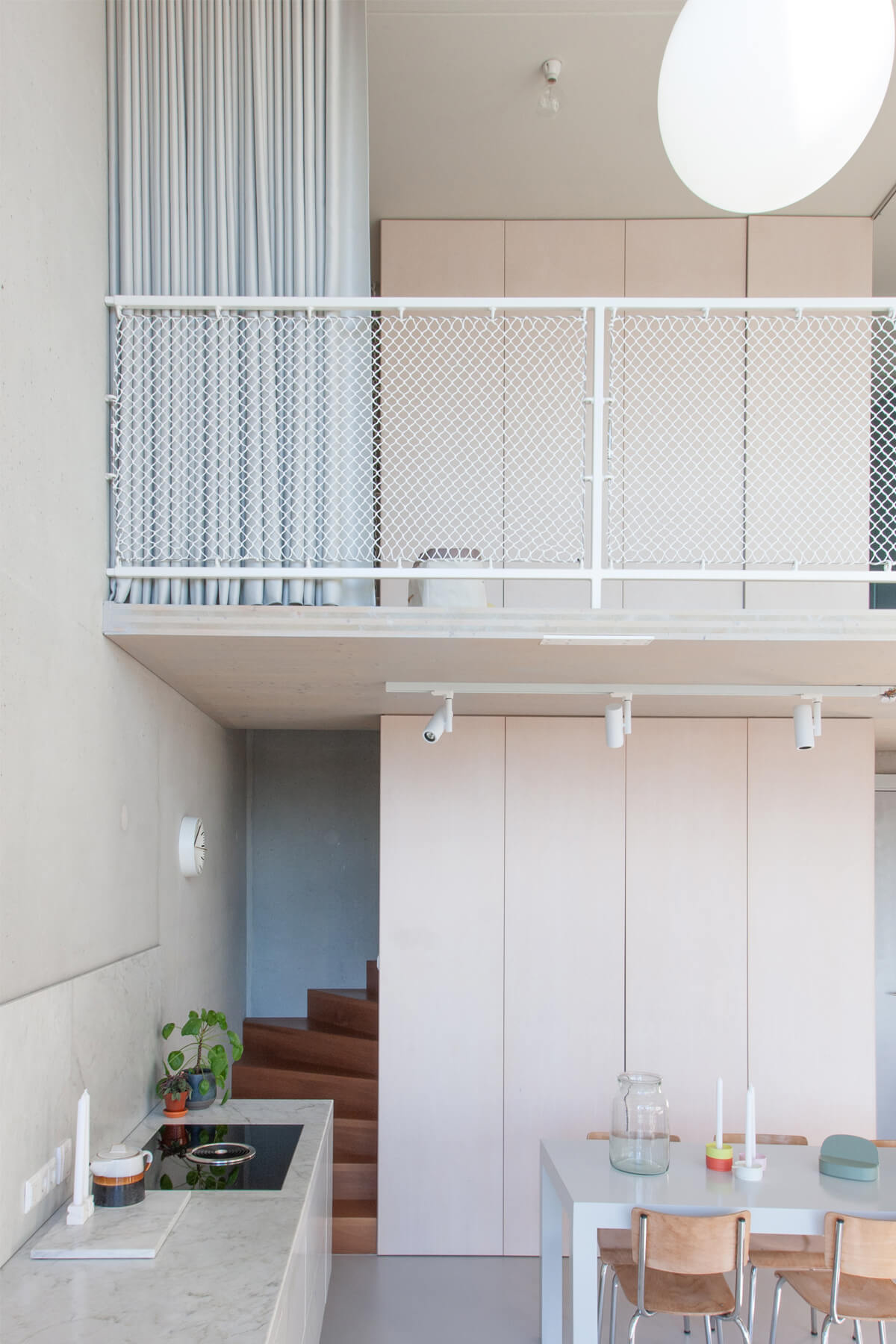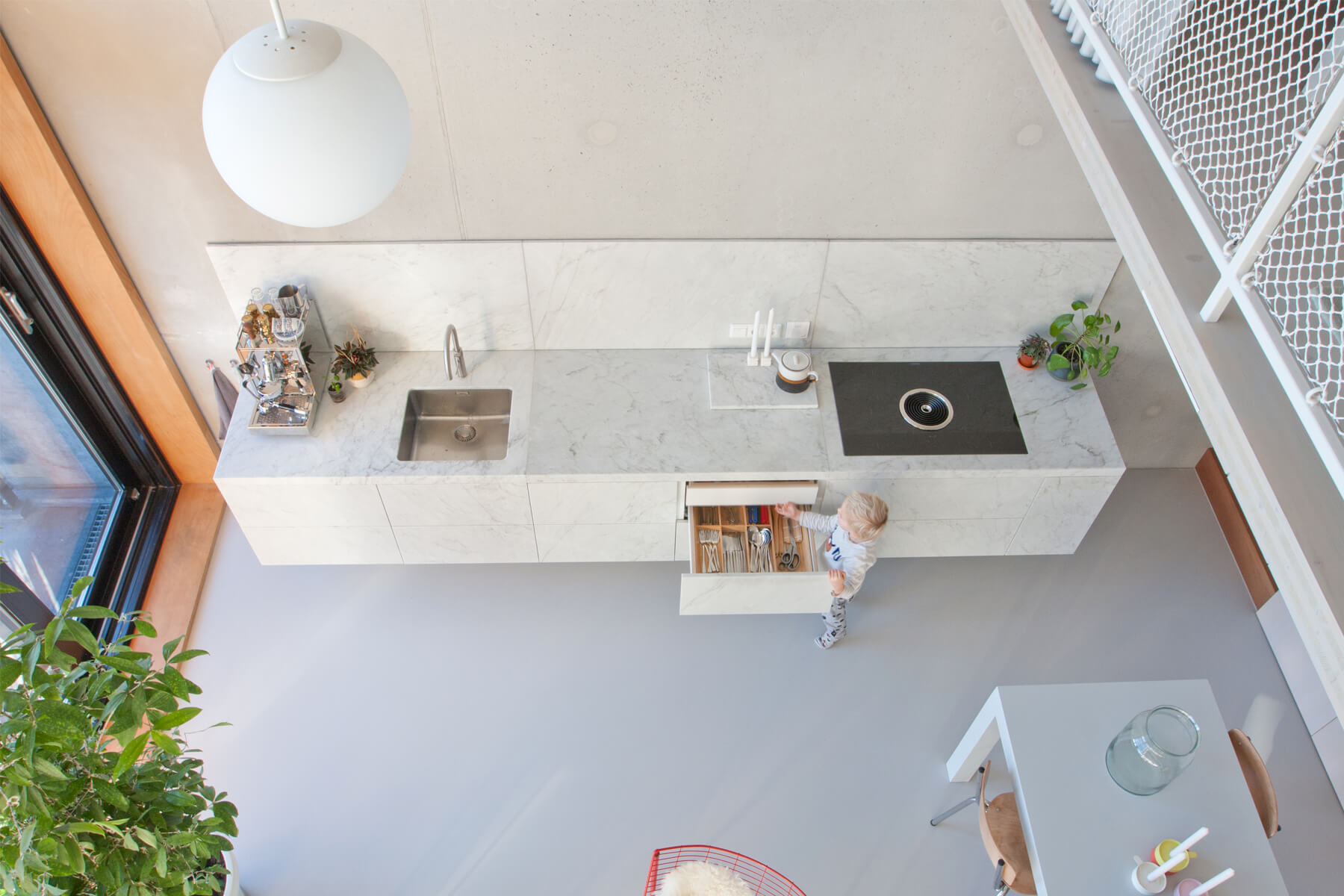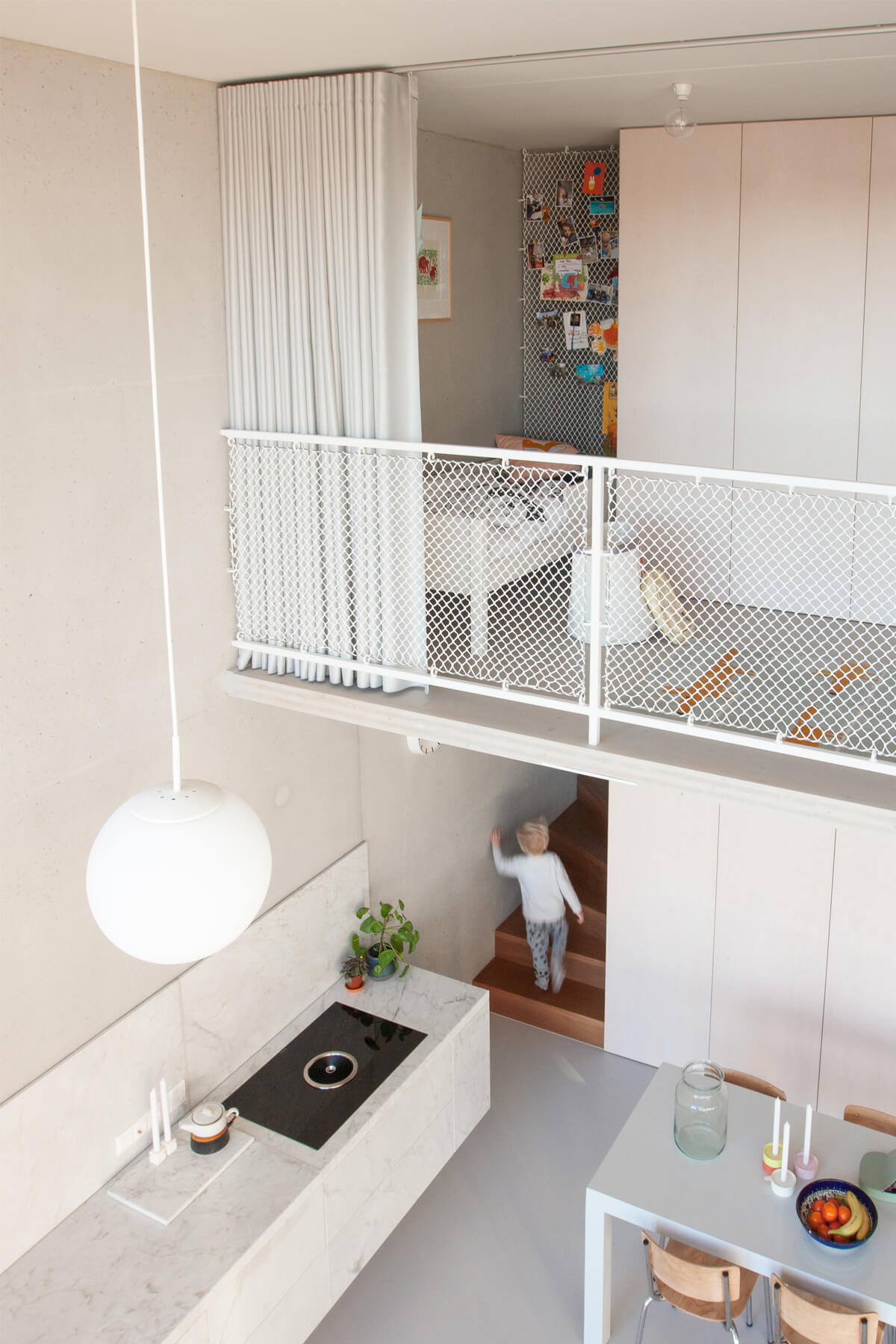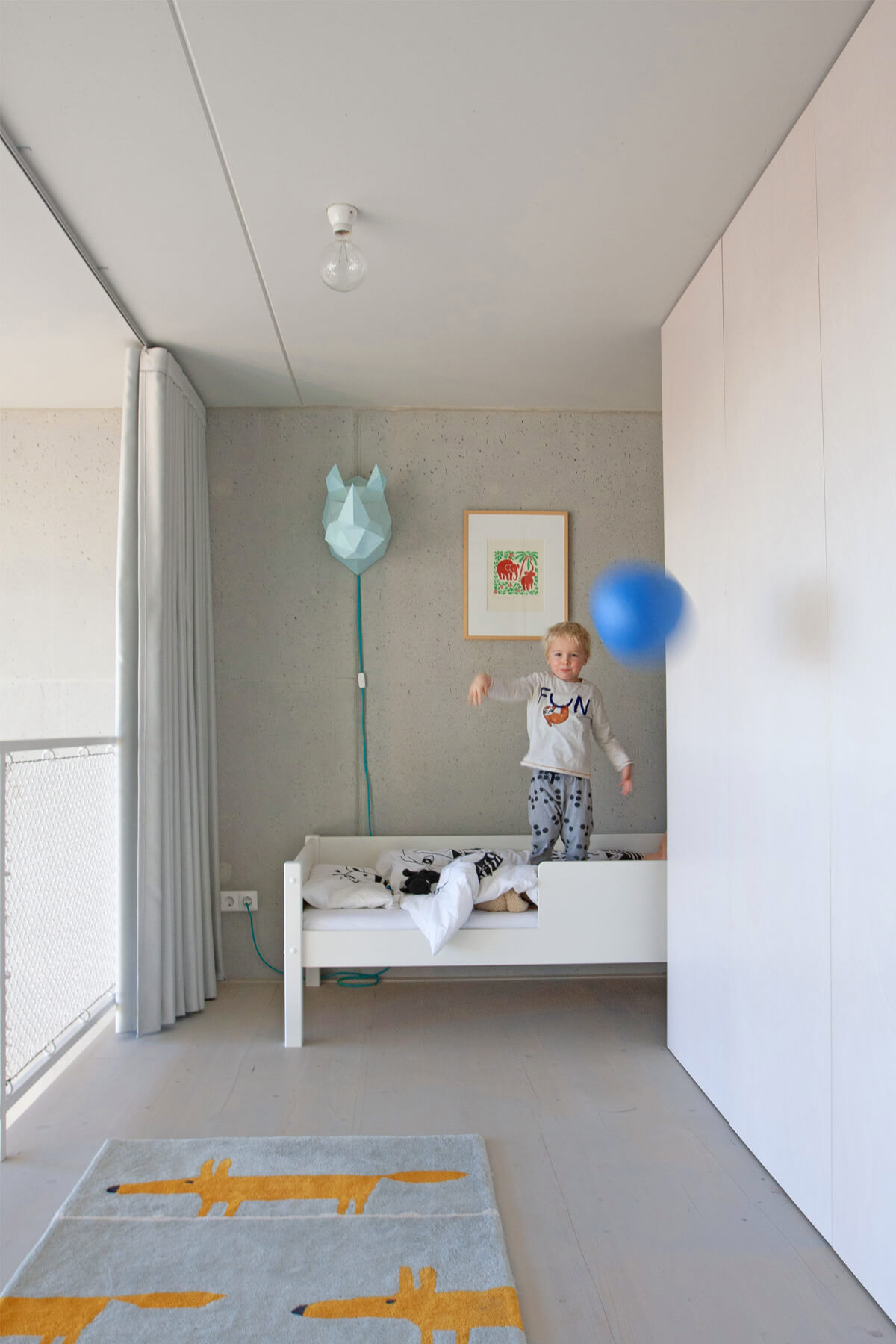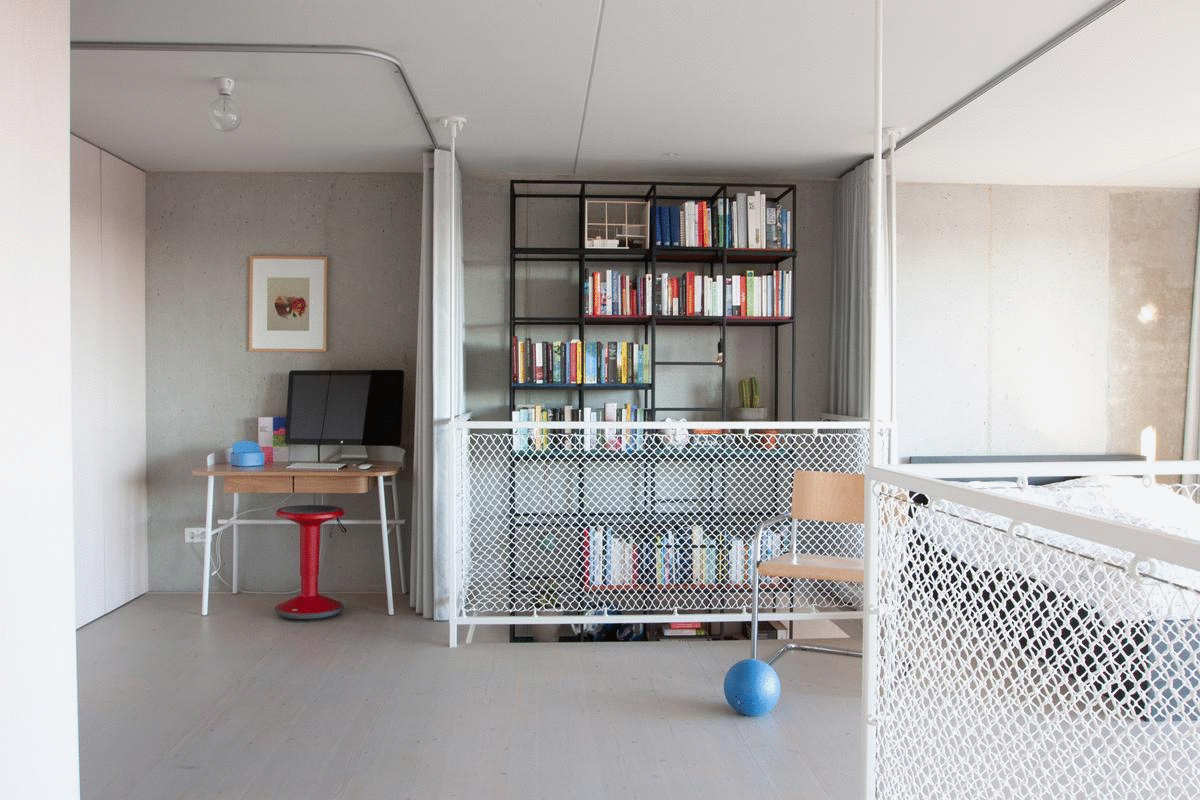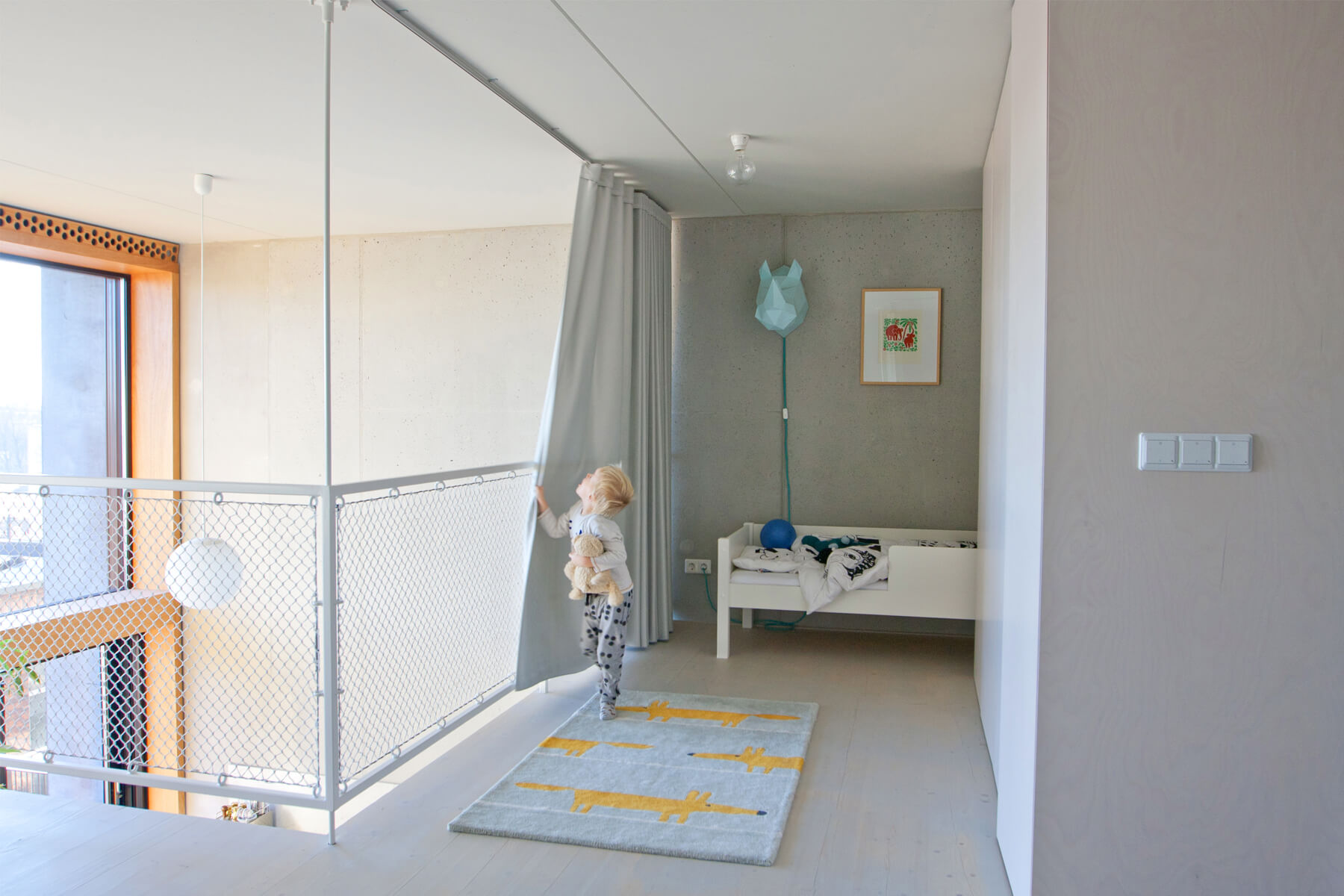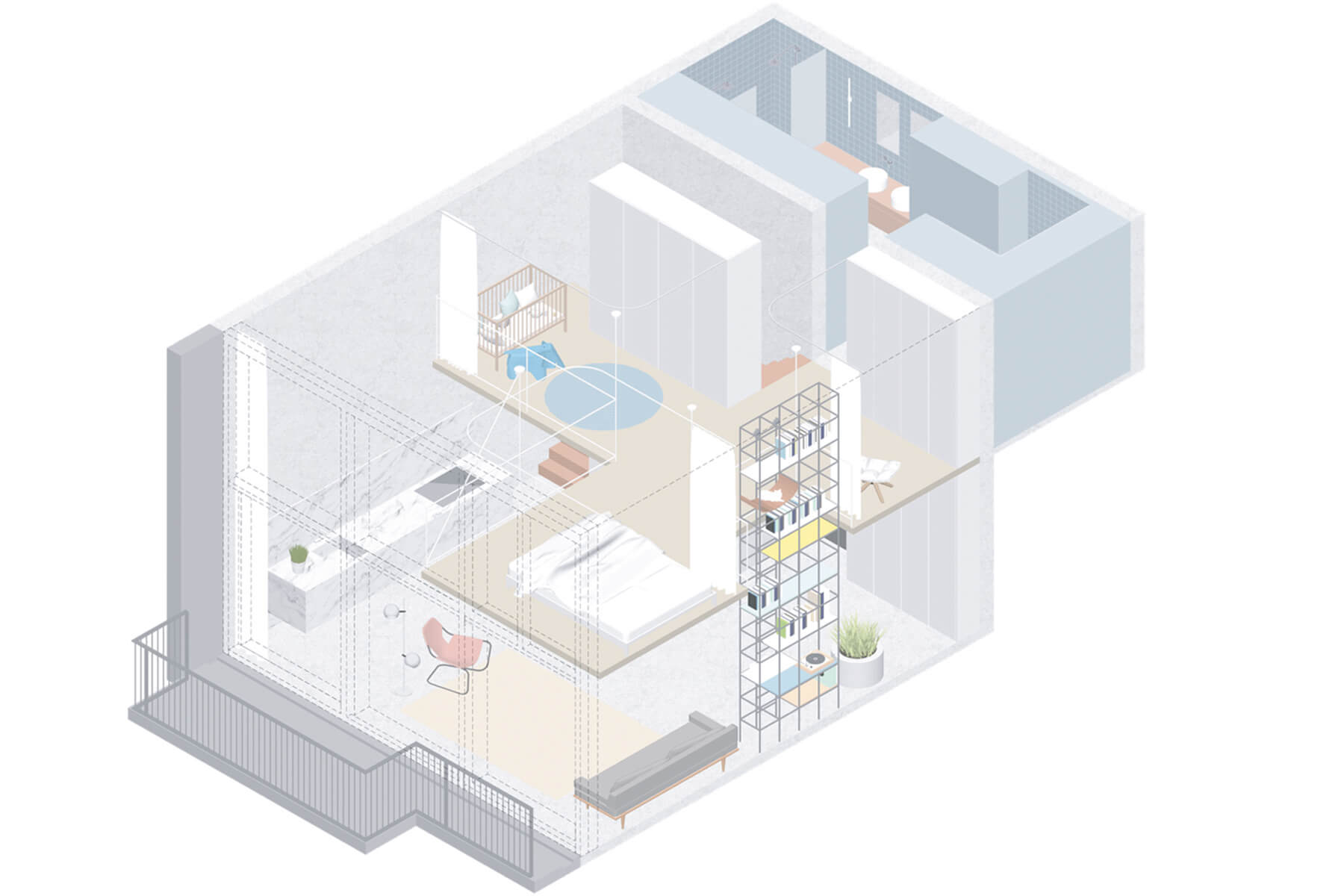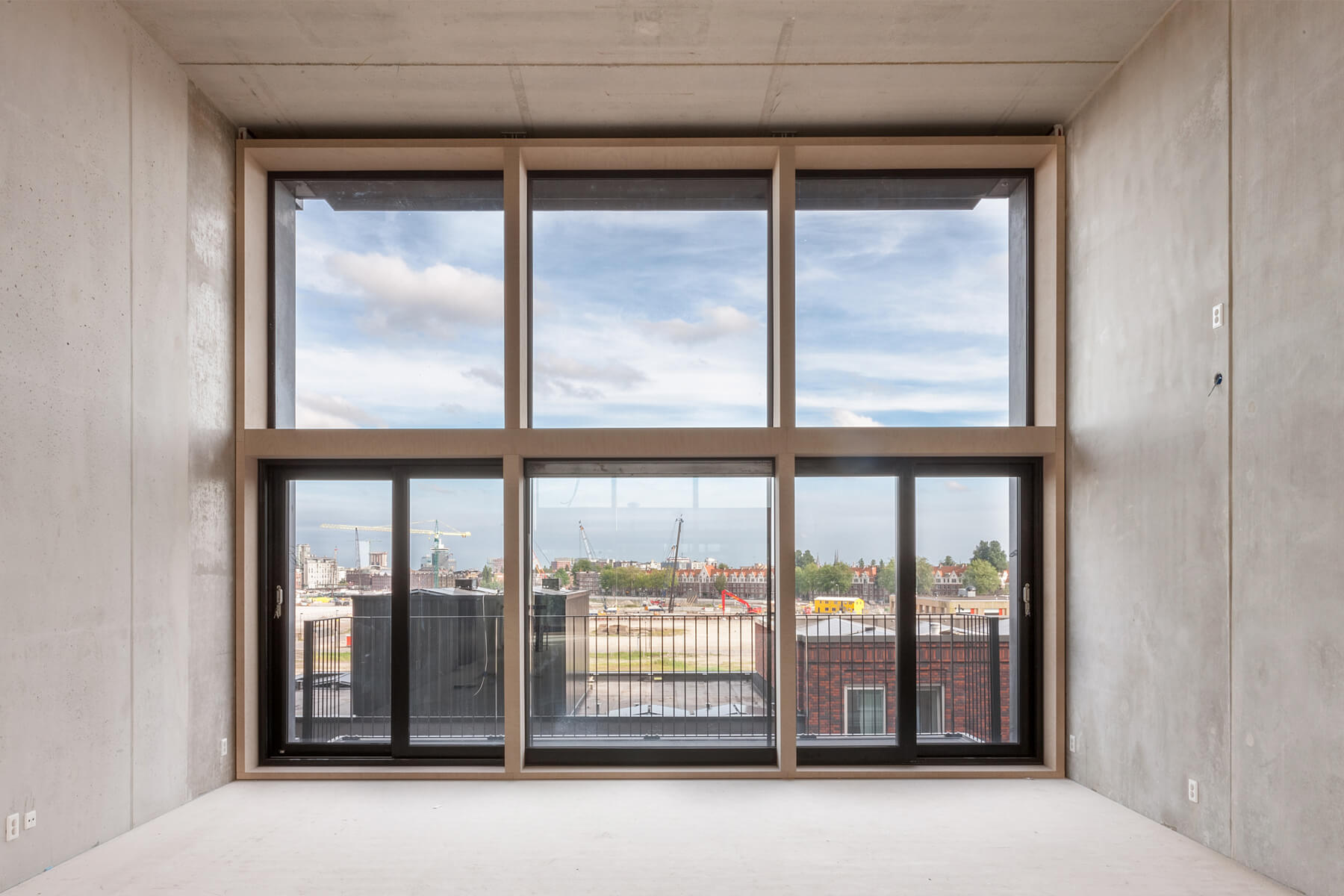 Design: David Klinkhamer
Interior Builder
Mike & Bas
Constructor
Lüning Houtadvies
Wooden Floor
Javi Houtbouw
Photography
David Klinkhamer
Marcel van der Burg
David's Tips & Tricks
1. Make a future proof plan that allows for changes over time
2. Don't fixate too much on deadlines, as they do shift
3. Work with skilled people
4. Choose your materials well. A house can have an expensive feeling without being expensive.
Superlofts Houthavens Plot 4
Designed to be climate neutral, the building integrates state-of-the-art sustainability features, including CO2 directed vents, solar panels, geo-thermal pumps, floor cooling with water from the canals, remote controlled sun shutters and shared mobility and e-mobility options. The external facade is a prefabricated system with an aluminum frame and triple-glazing infill. Facade openings are customised to each unit layout, while the protruding concrete frame shields balconies for privacy and prevailing weather conditions.