Joeny & Pim
A flexible and fun family home
Designer Joeny Veldhuyzen van Zanten and interior architect Pim Houben were facing the puzzle of how to find an affordable new home that would grow with their children when they came across Superlofts. Together, they figured out an ingenious layout across their 130 sqm loft — and had the inspired idea of using a caravan as a bedroom for their young daughters.
"When brainstorming, we thought about traditional dormitories for children, and struck upon the idea of a caravan. It meant we could avoid a corner bedroom. And the flexibility of the Superloft offers us the possibility to divide this space into different bedrooms in the future."
Read more
Joeny and Pim drew countless designs for the layout, trying to get natural light spread across all the rooms. "It was tricky, but we managed to integrate a sleeping floor, a laundry room, a bath and two separate toilets by letting go of a separate living room and instead expanding the kitchen into a living space with a sofa."
They also created a long bathroom with skylights along one side of the house so that the room would still get plenty of natural light, without blocking the light from other rooms. While the loft is as open as possible for light to circulate, it's also soundproofed thanks to the glass steel doors they installed. 
Flexibility is built in. "Our house has to be reversible in the future," says Joeny. The sleeping areas might be reconfigured in the future as their children get older.
"We first made our bedroom from the void above the kitchen. Later when the children are grown up, we can probably turn it into a lounge." Joeny and Pim even considered future occupants: they added extra plug points and plumbing so that the kitchen could be moved. 
But for now, they want to enjoy the space with their young daughters. They value the terrace for having an outdoor space for them to play: "Outside is very important to us. We installed the terrace and the flower pots before the house was built. The children can enjoy cycling and chalk on the sidewalk. That is very easy in our cul-de-sac. It makes me happy already."
Read less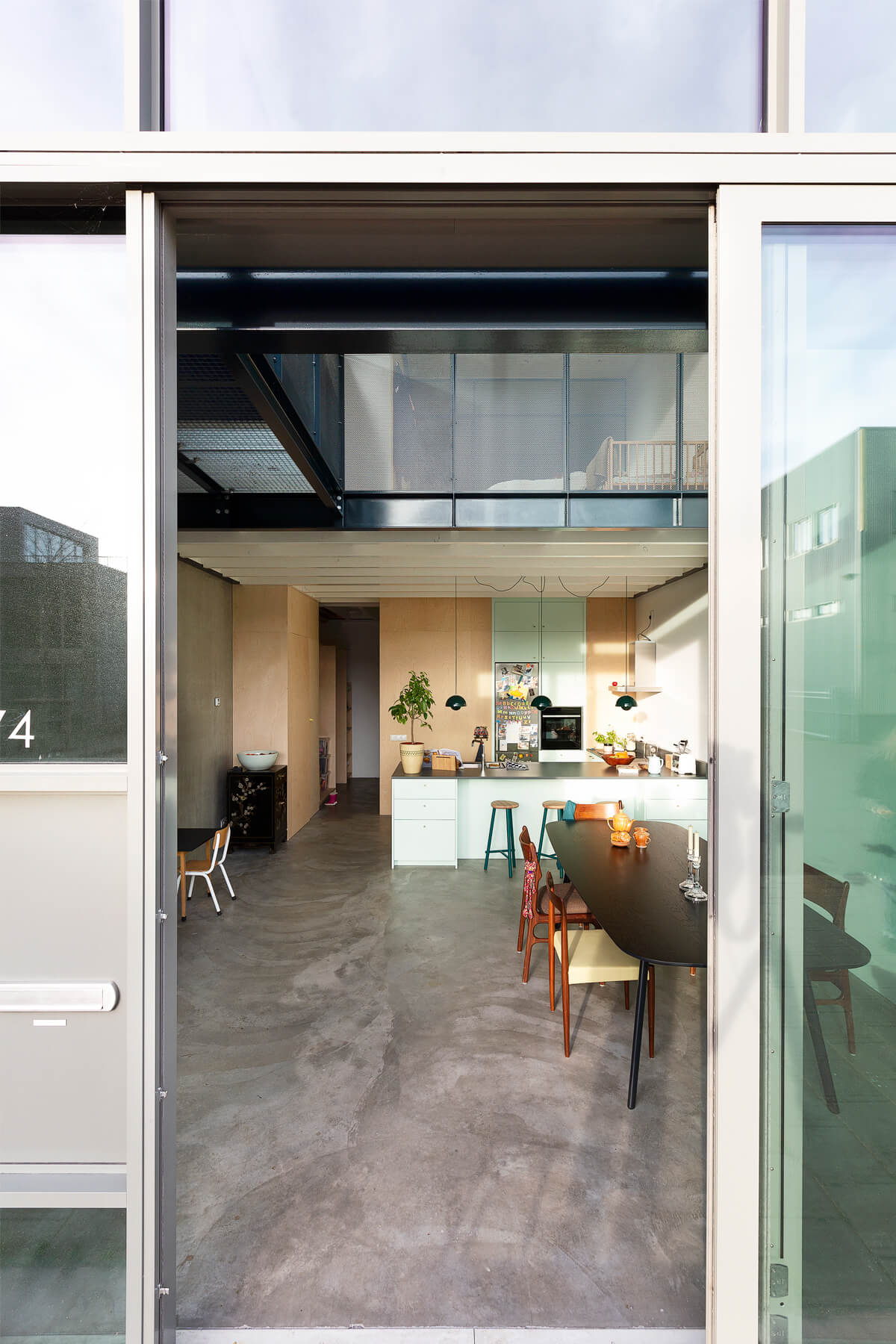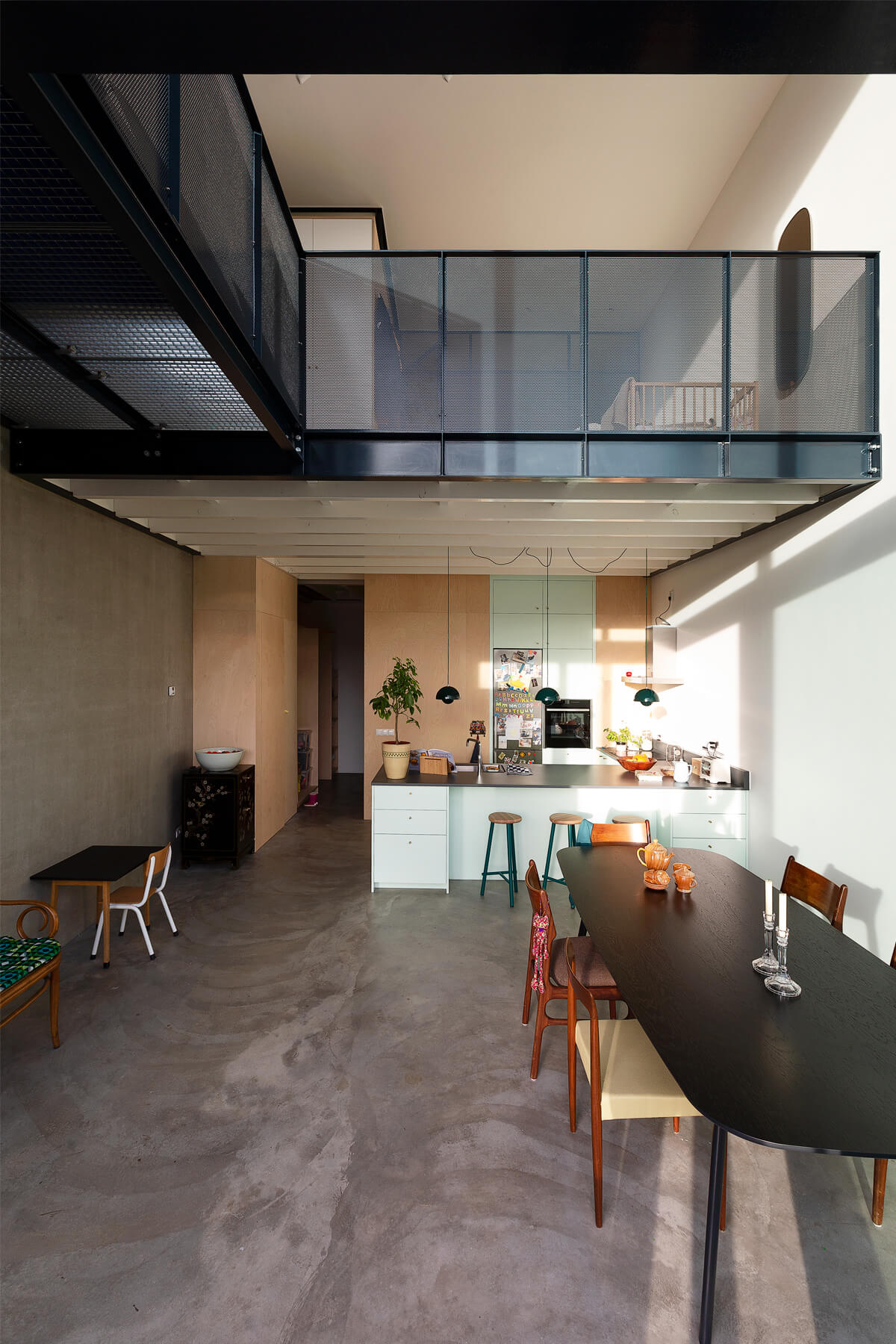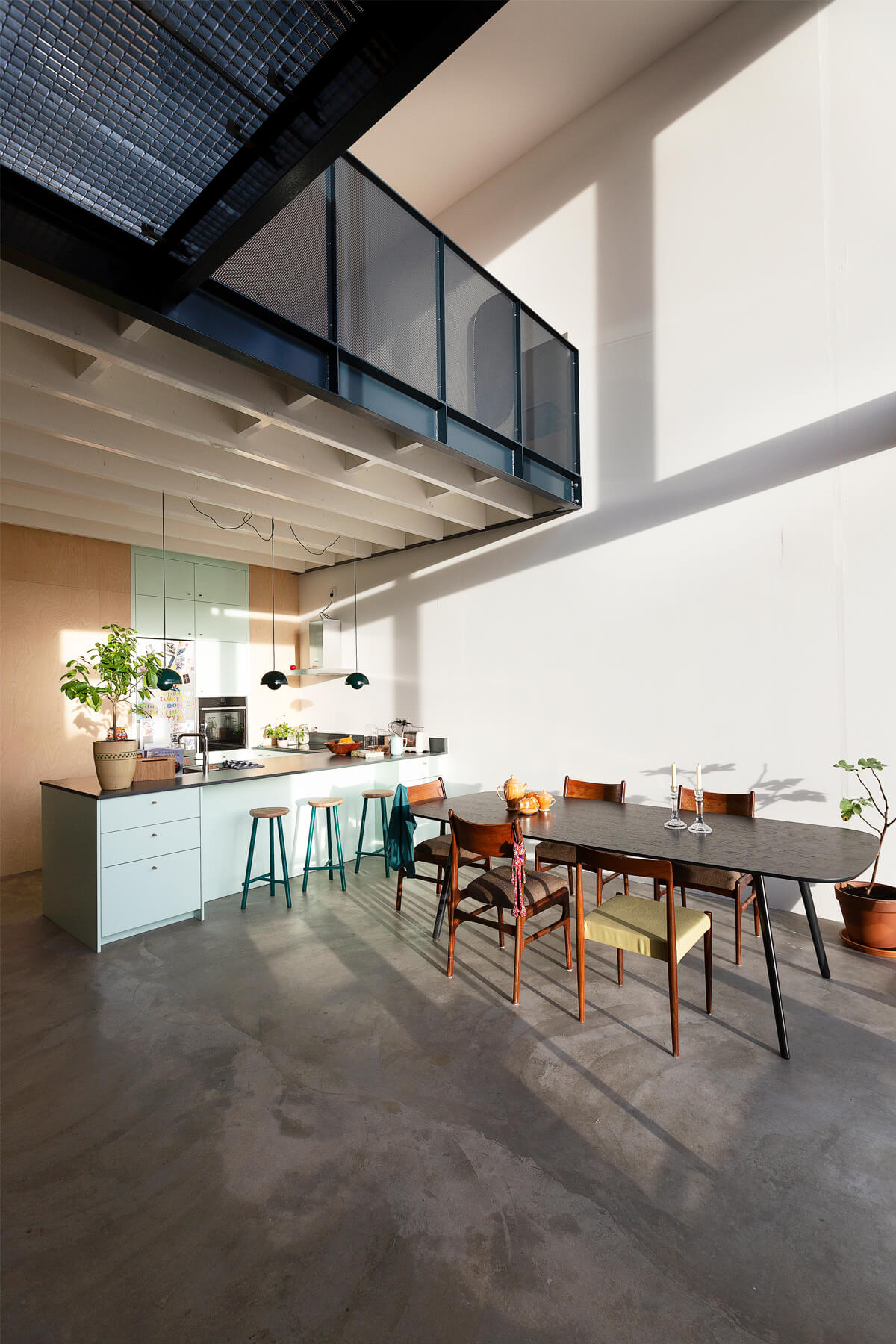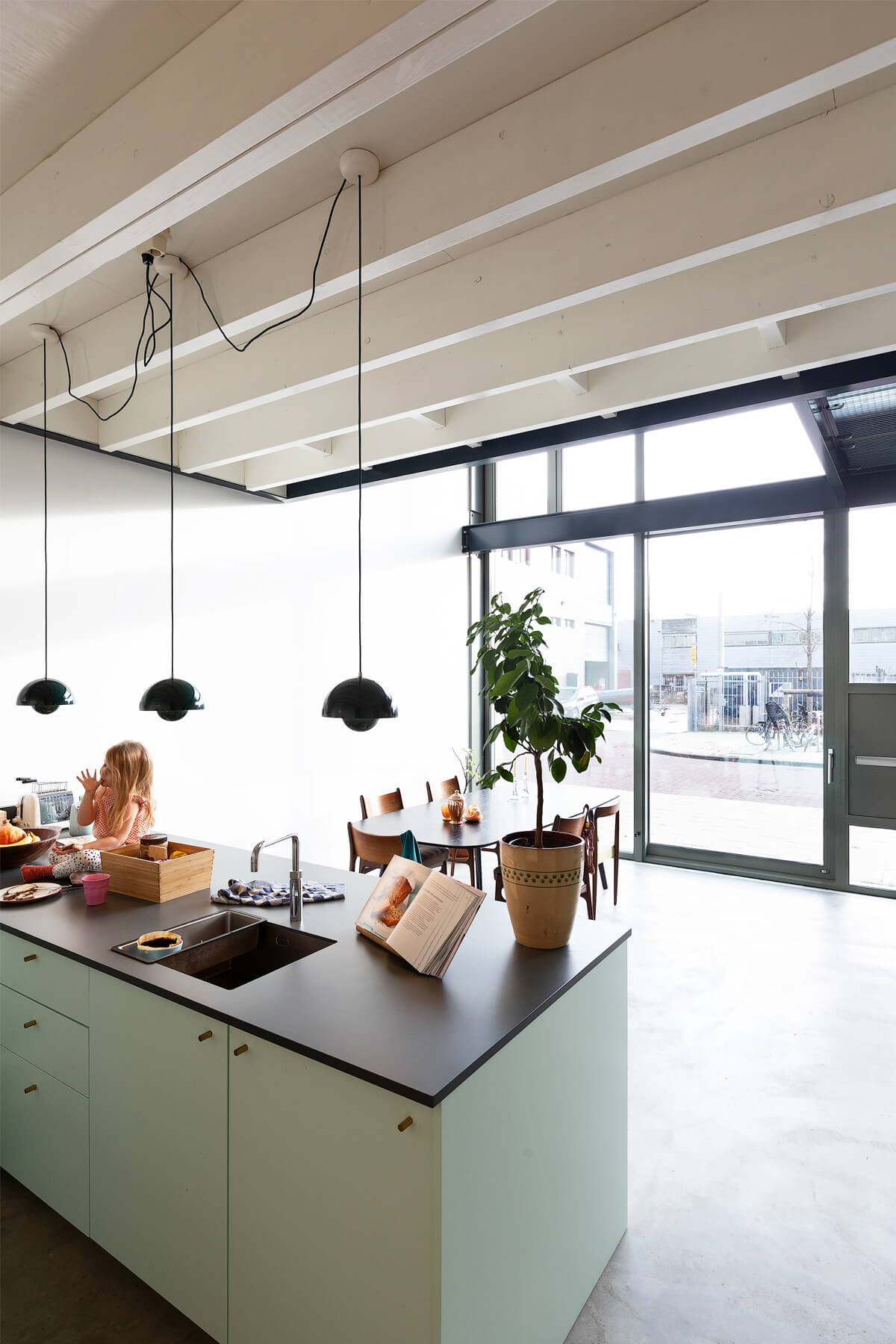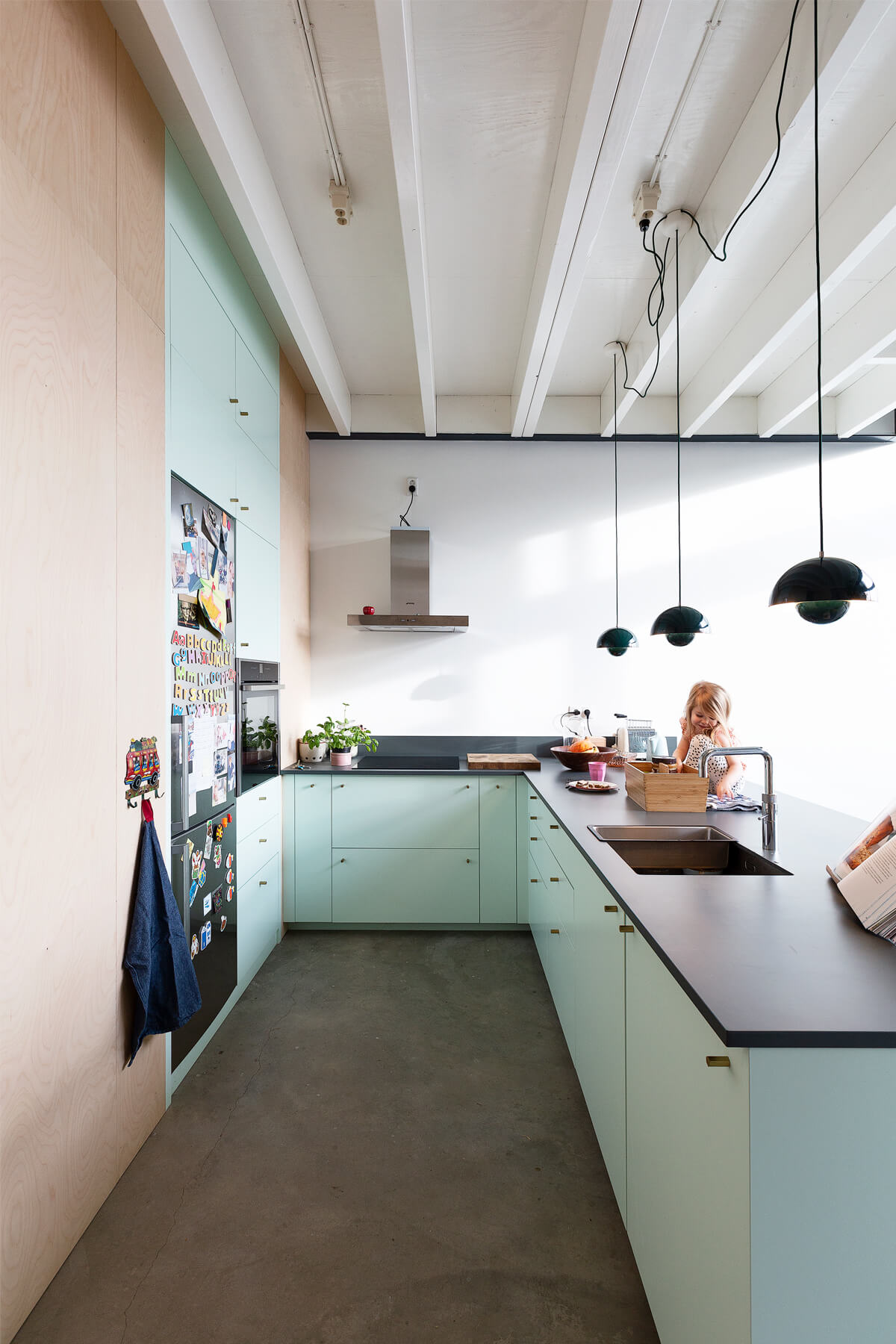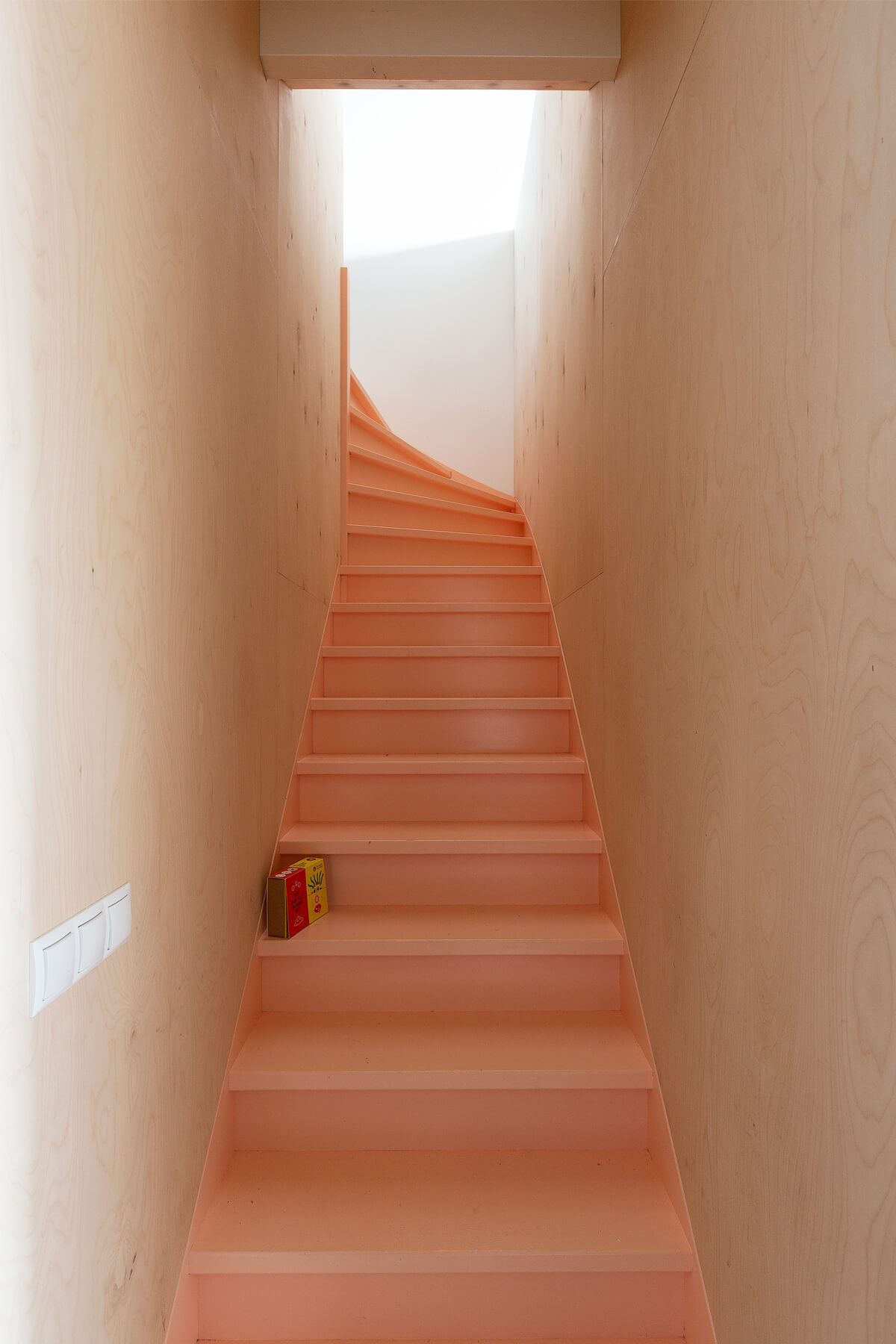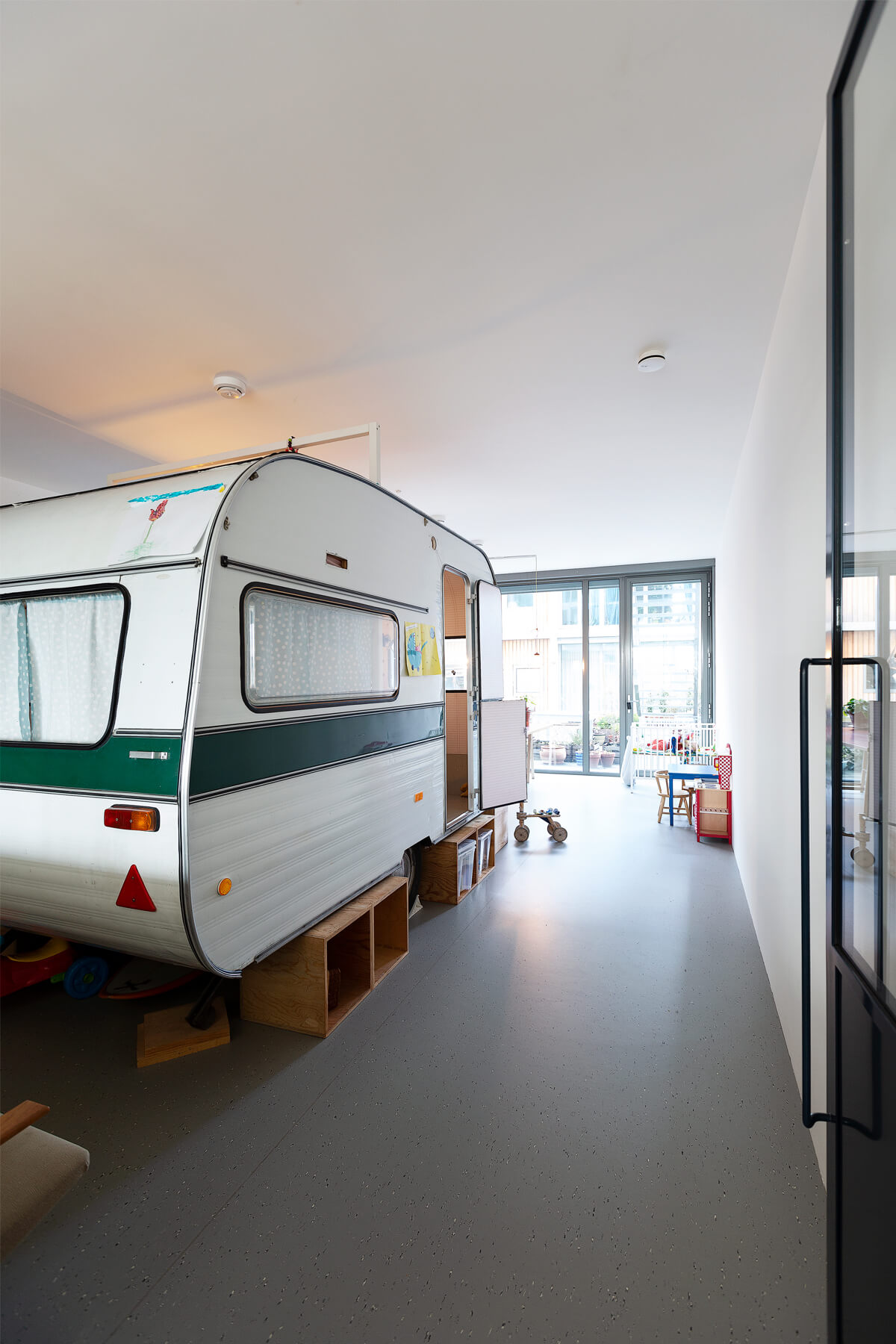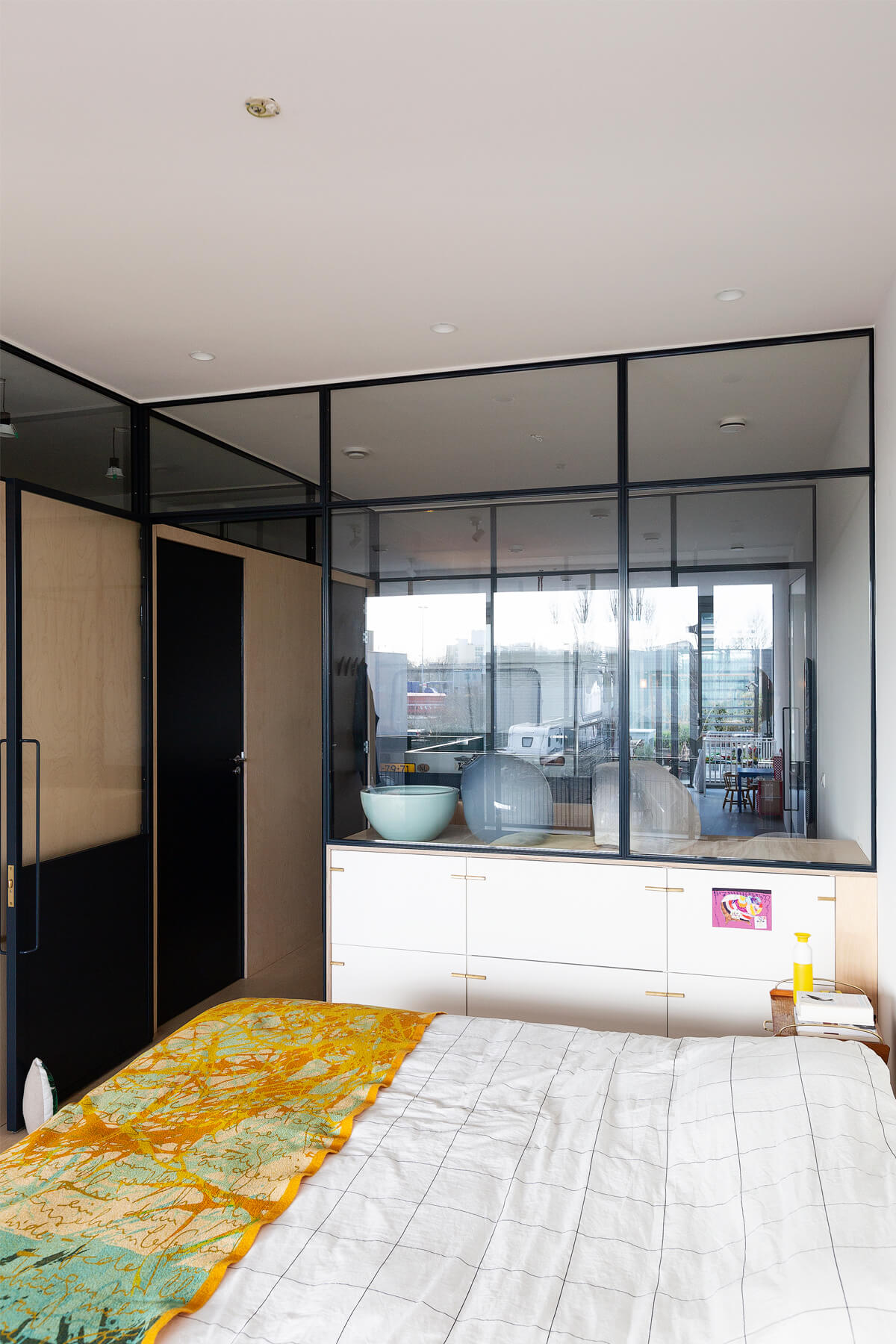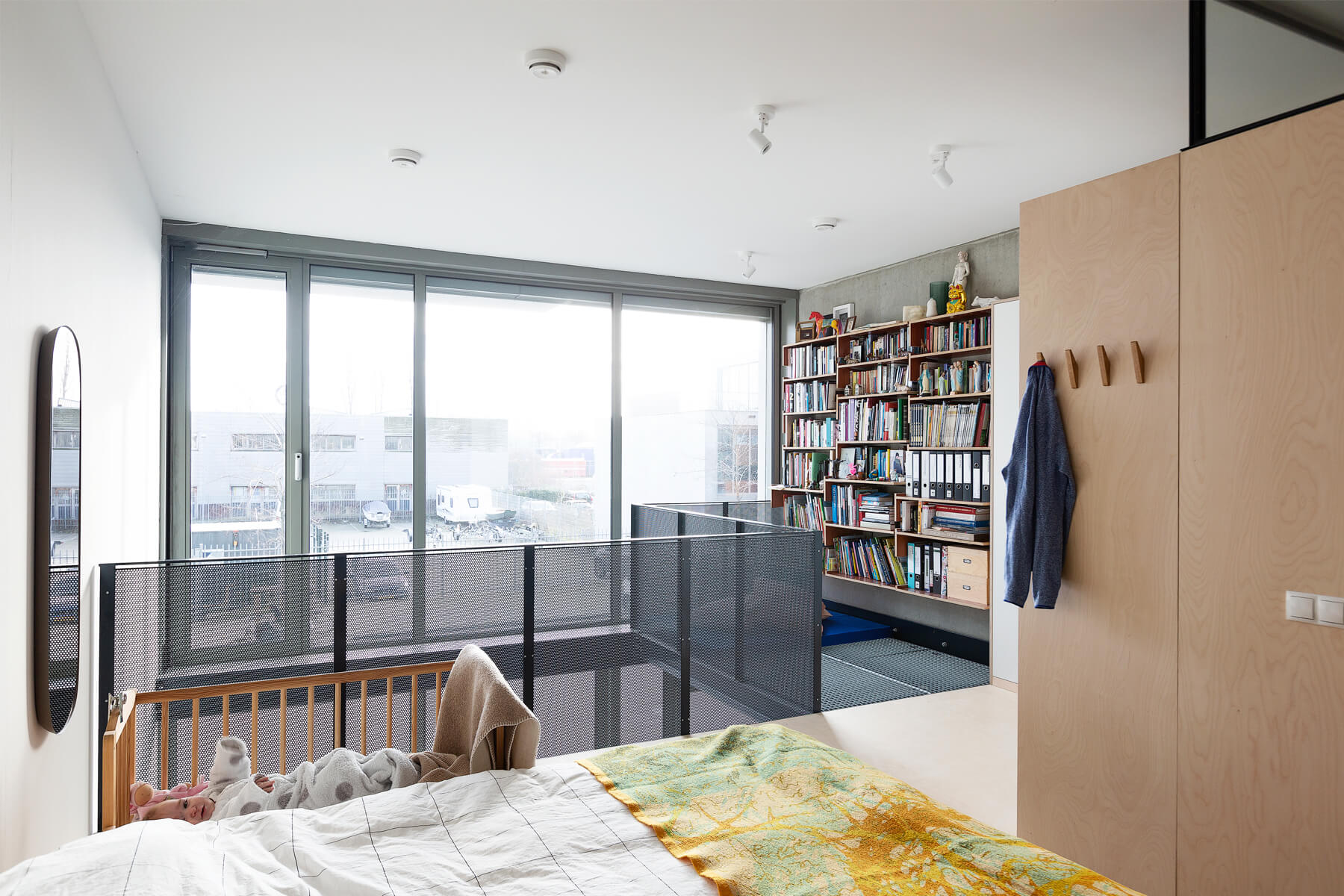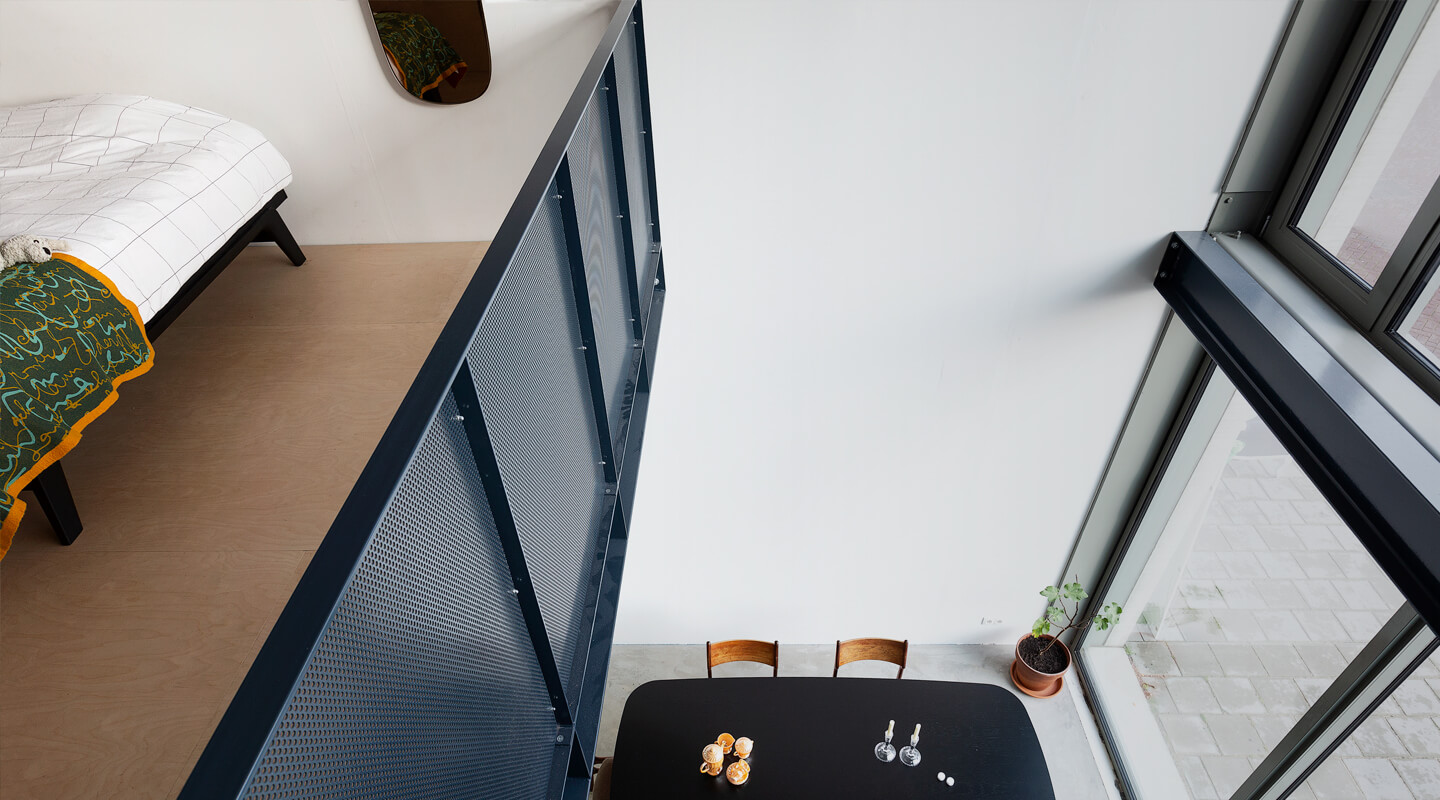 Design: Joeny Veldhuyzen van Zanten and Pim Houben
Interior Build
Joeny & Pim with JB Wouters
Photography
Jansje Klazinga
Joeny & Pim's Tips & Tricks
Source really good craftsman, don't always go for 'all-rounders.'
Have everything decided on before you start. Think of door handles, colors, type of sanitary, etc.
If materials are purchased by the contractor and he does not put them separately on the account, you pay VAT on VAT and also the hourly rate for selecting and ordering the materials. I think that is really nonsense so stipulate that they do not.
SL Buiksloterham
Superlofts Buiksloterham was a catalyst in the area's regeneration and continued popularity. For construction a prefabricated concrete wall system was used. Lofts have 5.5M tall ceiling, allowing a suspended CLT mezzanine floor to create 70% extra floor area. The project has high ambitions for sustainability, with "smart facades" that incorporate natural ventilation, passive heating, sun shading systems and rainwater drainage all cleverly hidden in the window frames. All lofts are energy self-sufficient, with the owners managing a communal geothermal heat pump.