Designed for spontaneous encounters
Create more space for outdoor communal areas by stacking a rich variety of facilities.

– The Supermakers serie #2 –

In Hoorn, a new neighbourhood is being created that is unlike any other: the Holenkwartier. This new area is a metropolitan residential and business district with a wide variety of homes and architectural styles. Together with Peter Langenberg of ZeemanVastgoed and Steven Delva of DELVA Landscape Architecture | Urbanism, we use densification to create an interesting recipe for spontaneous interaction.
Keep the soul alive
The ambitions for the Holenkwartier district began to take shape in 2016. During this stage, the decision was made to leave the 1960s section of the former Philips factory intact and to breathe new life into the old boiler house. "We had to make a decision," says Steven. "Do we knock it down or can we make it the new heart of the neighbourhood? Our plan is not about redevelopment, it's about improvement and further development based on the existing buildings, which are the soul of the area. With this ambition in mind, it takes guts and perseverance to come up with a feasible plan that also incorporates nature, as we want to boost interaction in the many green parks that we will redevelop and add to the area.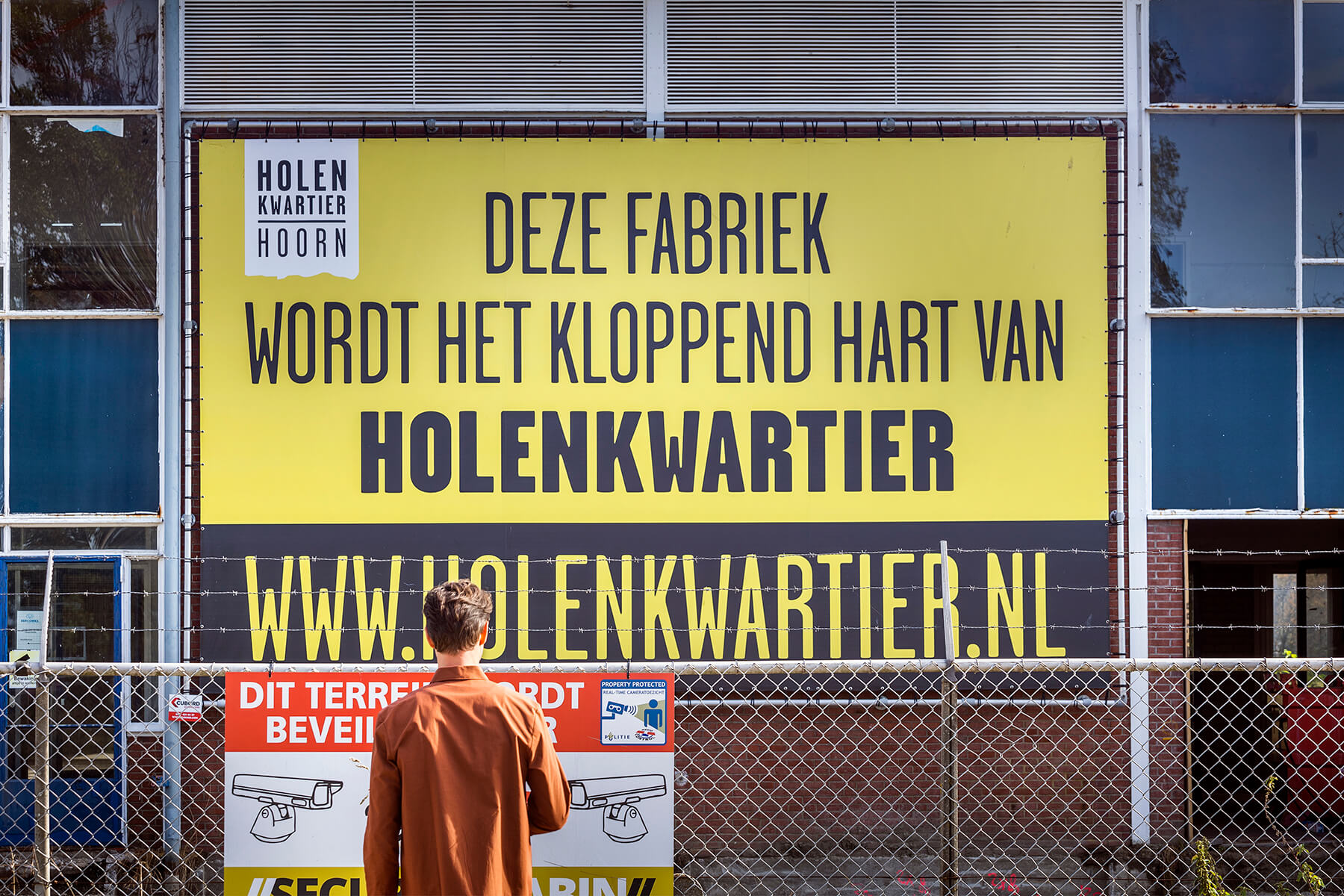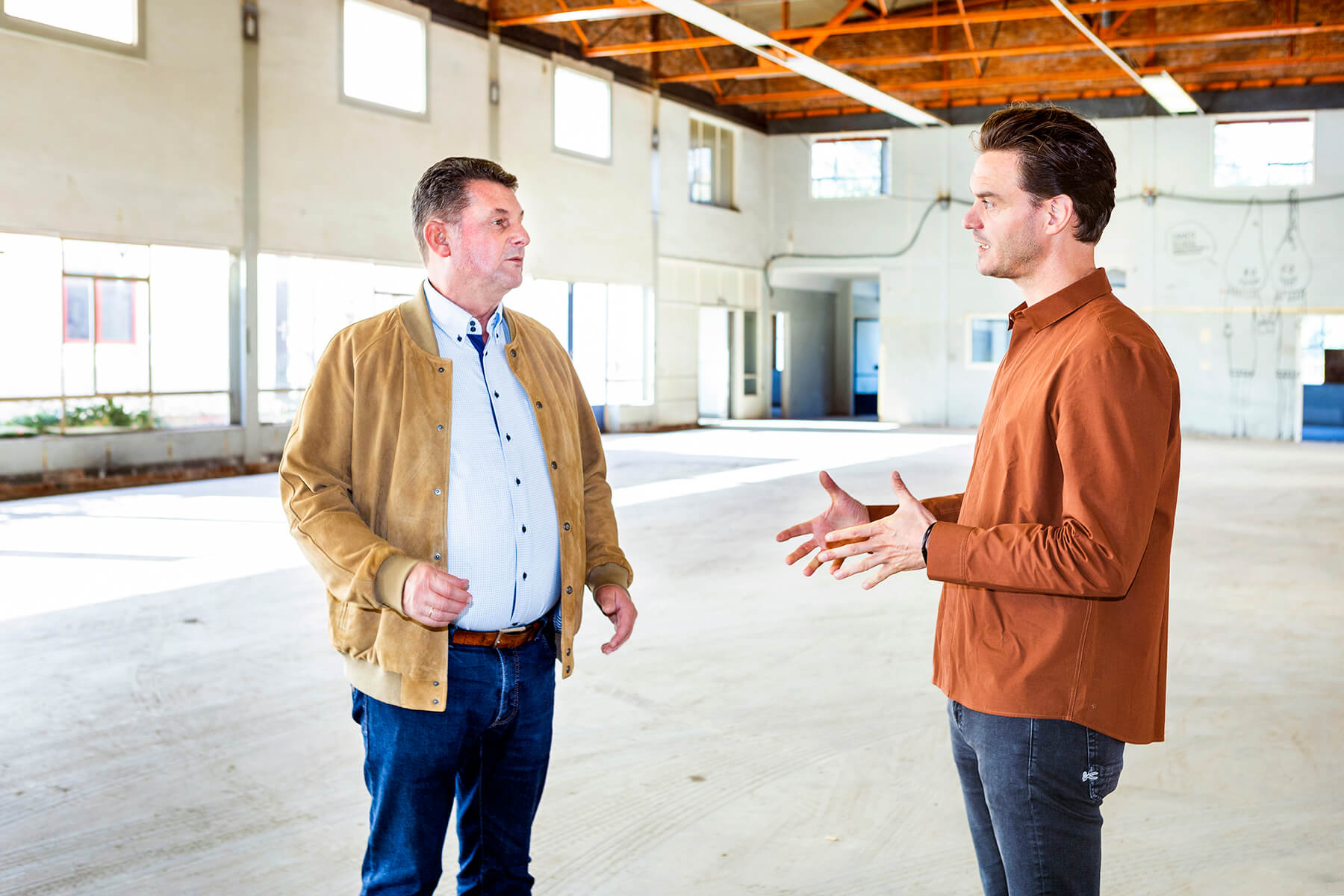 "The boiler house has so much character," says Peter. "We're going to make it the beacon of the new green square. By preserving these buildings, we don't need to try and devise a new character for the architecture or the public areas."
"We lift them up, tenderly revitalise them and carefully put them back down in an inspiring public area that facilitates interpersonal interaction," adds Steven. "We quickly agreed that these buildings provide vital foundations for interesting community functions such as catering and hospitality. As a result, they will add flavour to the Holenkwartier both metaphorically and literally! The building is in a central location in the lush green square that serves as an entrance to the district and features nature-inclusive and water storage facilities."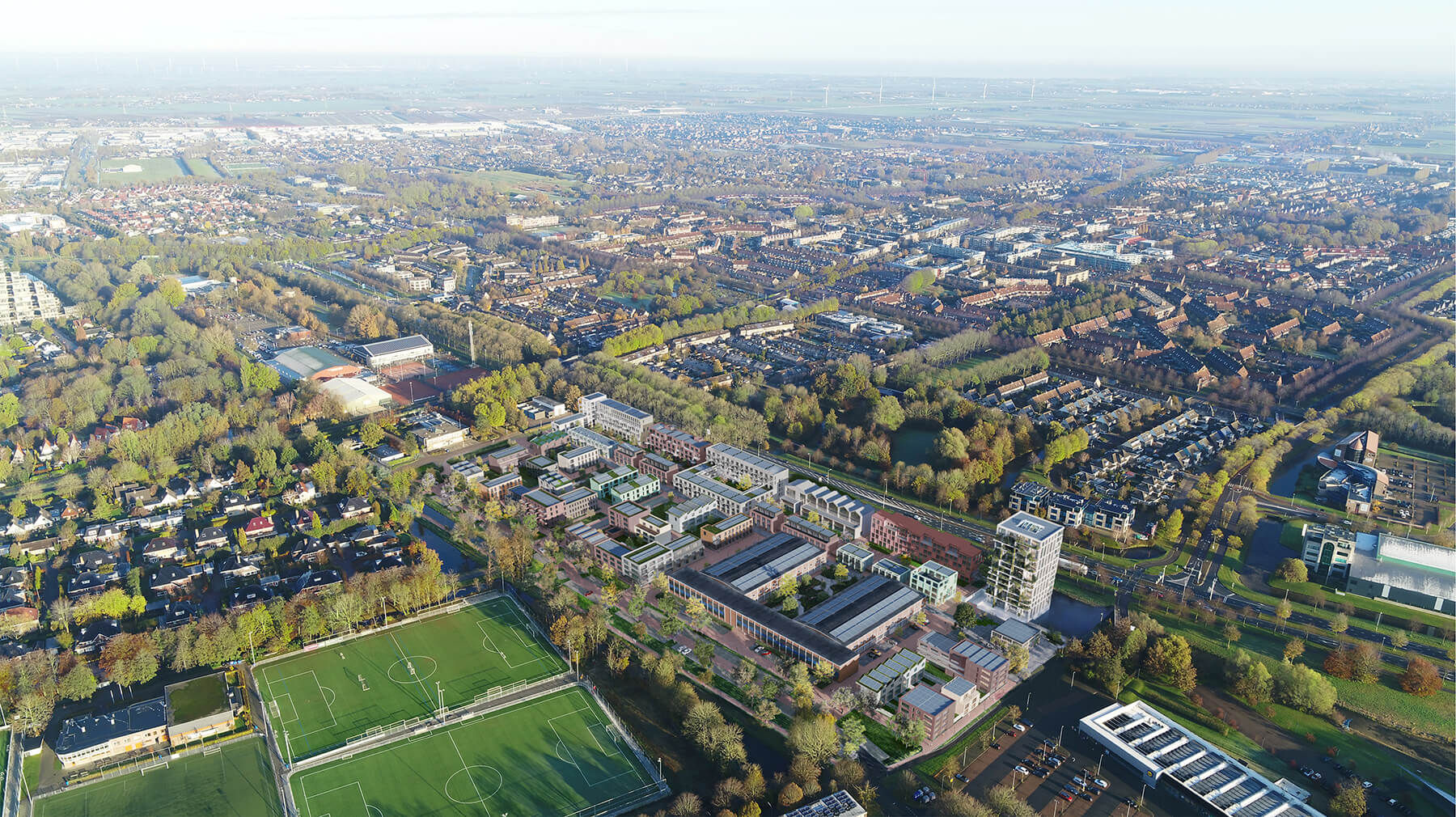 Densification as a recipe for interaction
The Municipality of Hoorn wanted to turn this area into a residential district with a 'touch of Amsterdam': a metropolitan environment that offers greater quality within a smaller space. For DELVA, the urban planning and landscape architecture firm responsible for the plan, this was a fantastic challenge as it enabled them to bring their knowledge of Amsterdam (Buiksloterham) and Utrecht (Wisselspoor) to the north and condense it into Hoorn's identity. Together with MKA, DELVA shaped and incorporated this identity into the architecture to produce unique and unprecedented results that set a shining example for Hoorn, the surrounding area and far beyond.
"Together with MKA, we worked on the contemporary urban issues involved in this project: intensification of available space with more collective characteristics, greenery and quality of life for both humans and animals," explains Steven. "The Holenkwartier district is near the old centre, so this was very important to us. As well as being economically attractive, densified construction with a larger number of homes per hectare is also the only solution that enables sustainable and nature-inclusive homes with a rich diversity of home styles and residents. The Holenkwartier district adds a new letter to the alphabet of neighbourhoods in Hoorn. Inner-city densification is the perfect answer to all of the urban challenges of today."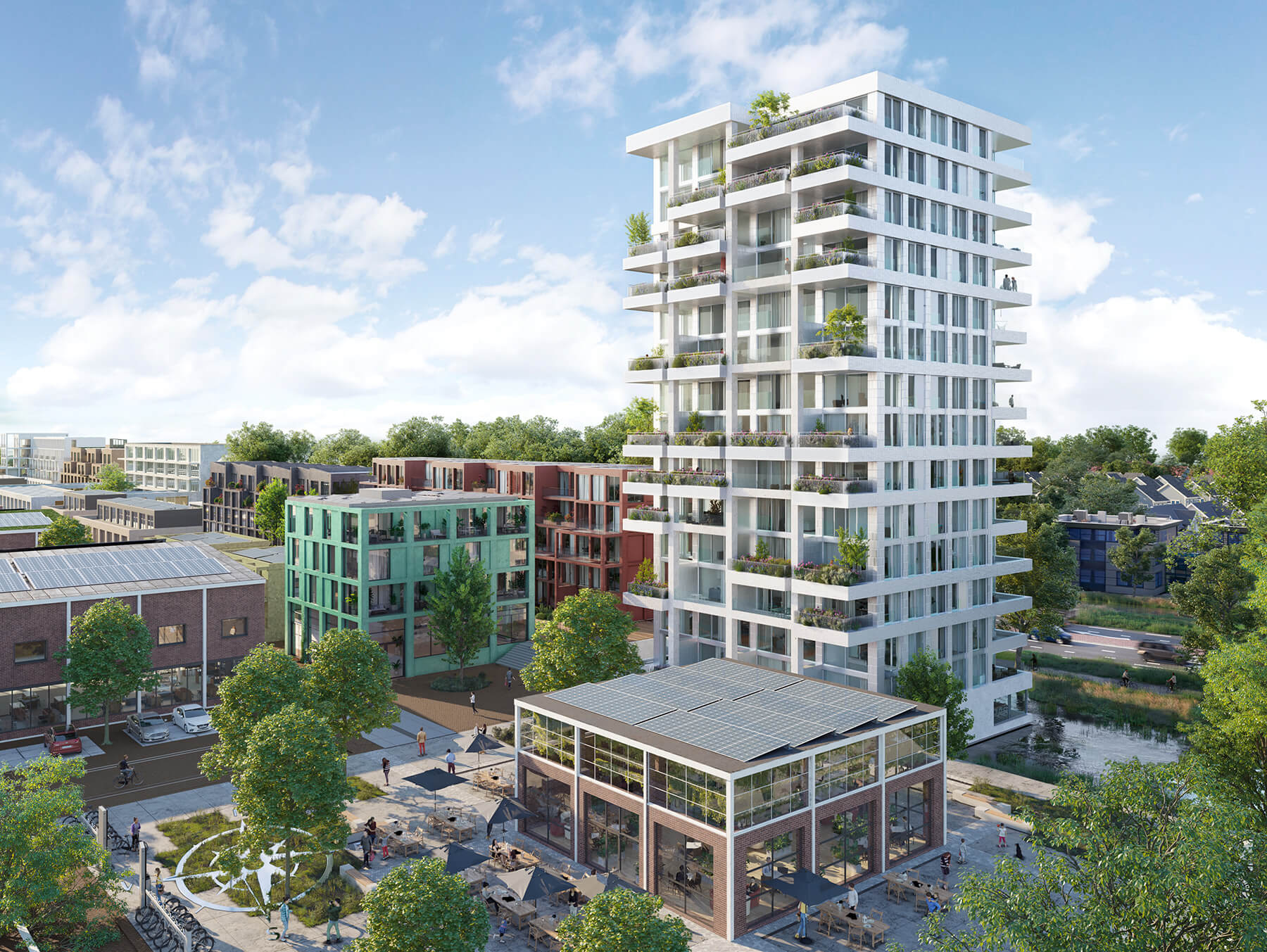 "Enjoy a croissant on the corner, get a beer at the bar with friends, exercise outside at the gym and say hello to your neighbours in the street. This sort of urban planning is much nicer than hiding people away in a distant suburb where people leave by car in the morning and only get back in the evening. We wanted to avoid a housing estate vibe. Our goal is a combined residential and business district with lots of facilities and a diverse mix of people. This neighbourhood will be unlike any other in Hoorn: it truly is one of a kind!"
Stacking functions
Holenkwartier will be a microcity in itself, with a diverse range of functionalities and numerous types of homes distributed and stacked throughout the entire area. "This will be a vital ingredient to ensure social interaction and diversity," says Steven. "By stacking a rich variety of facilities, you create more space for outdoor communal areas and many small parks where people can meet and interact. This space can also be used for innovative hybrid buildings that accommodate all types of residences in which you can easily start a home business or live in a loft apartment above a two-storey family home."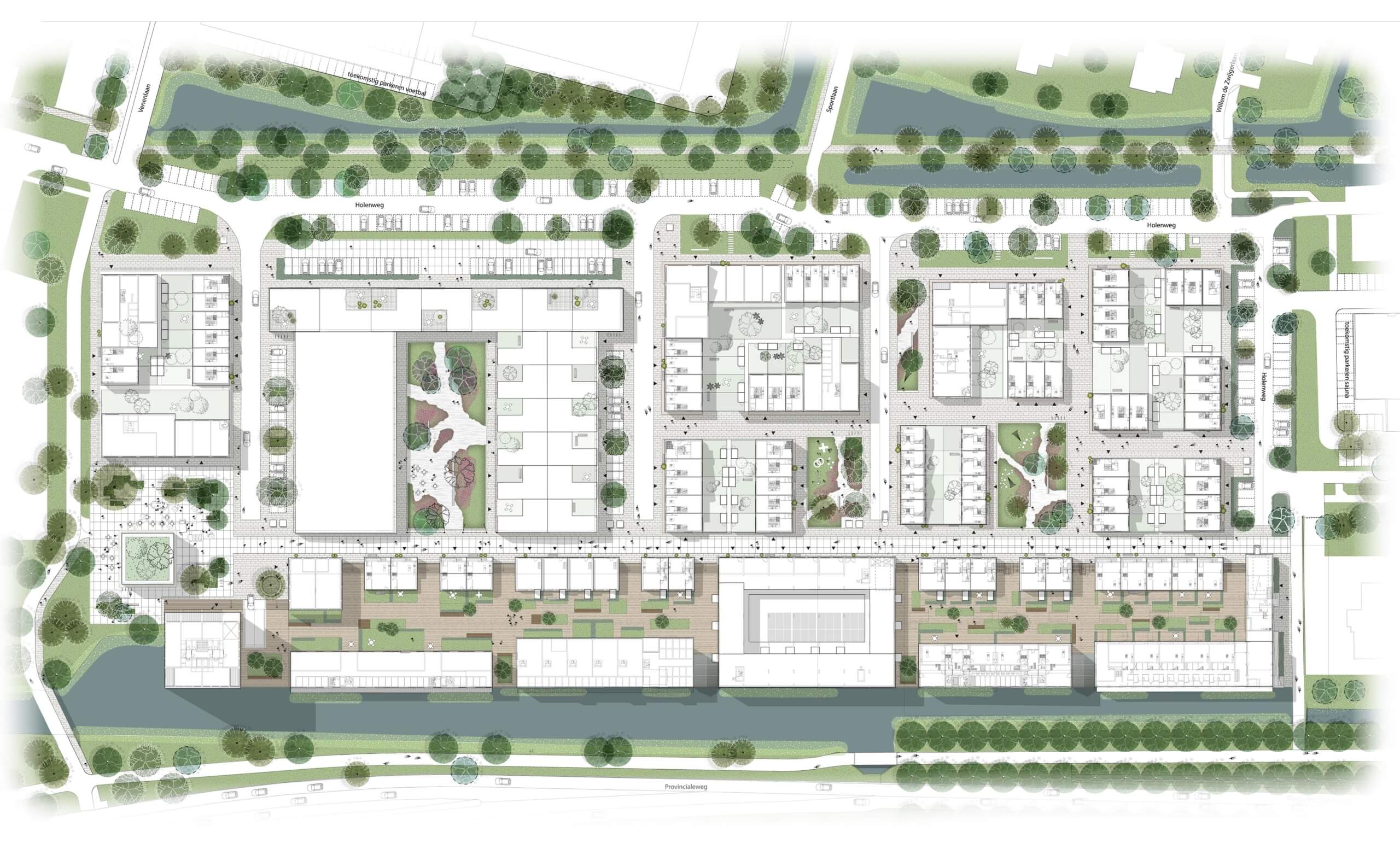 "MKA gave the homes in each block a modular design to enable adjustment in the future," says Peter. "Some of them have a fixed layout, although a large proportion have a flexible design. So many types of home are available to accommodate families in multi-storey homes, single people in studio apartments and senior citizens in accessible single-storey homes within the same block. The parking facilities are in the centre of the area under a long apartment building in which we also stack building functions and facilities. This creates a lively neighbourhood in which cars disappear from the typical streetscape. These square metres of metal are replaced by square metres of green and entertainment."
Repeated structure
The bird's eye view of the plan reveals a rich diversity within the blocks. "The modular structure repeats itself regularly, although you don't notice it," says Steven. "This is a way for our design team to keep planning costs low thus provide affordable homes. Behind the facades, MKA has incorporated a rational construction principle into the blocks featuring repetition of dimensions and structure. These fixed dimensions provide a wide variety of facades and roofs. Repeating these structures ensures cohesion throughout the district and using this urban design as a modular framework enables numerous combinations."
Social design
Residents of old cities know the pleasant areas with quiet streets, people sitting on the sidewalk outside their front doors and with a friendly neighbourhood cafe on the corner. "We almost forgot why people love these types of places," says Peter. "Here, we bring everyone together in and around the old factory: the beating heart of the district. With around 400 homes and a facilities hub of around 5,000m2, we have created a critical mass to generate social cohesion."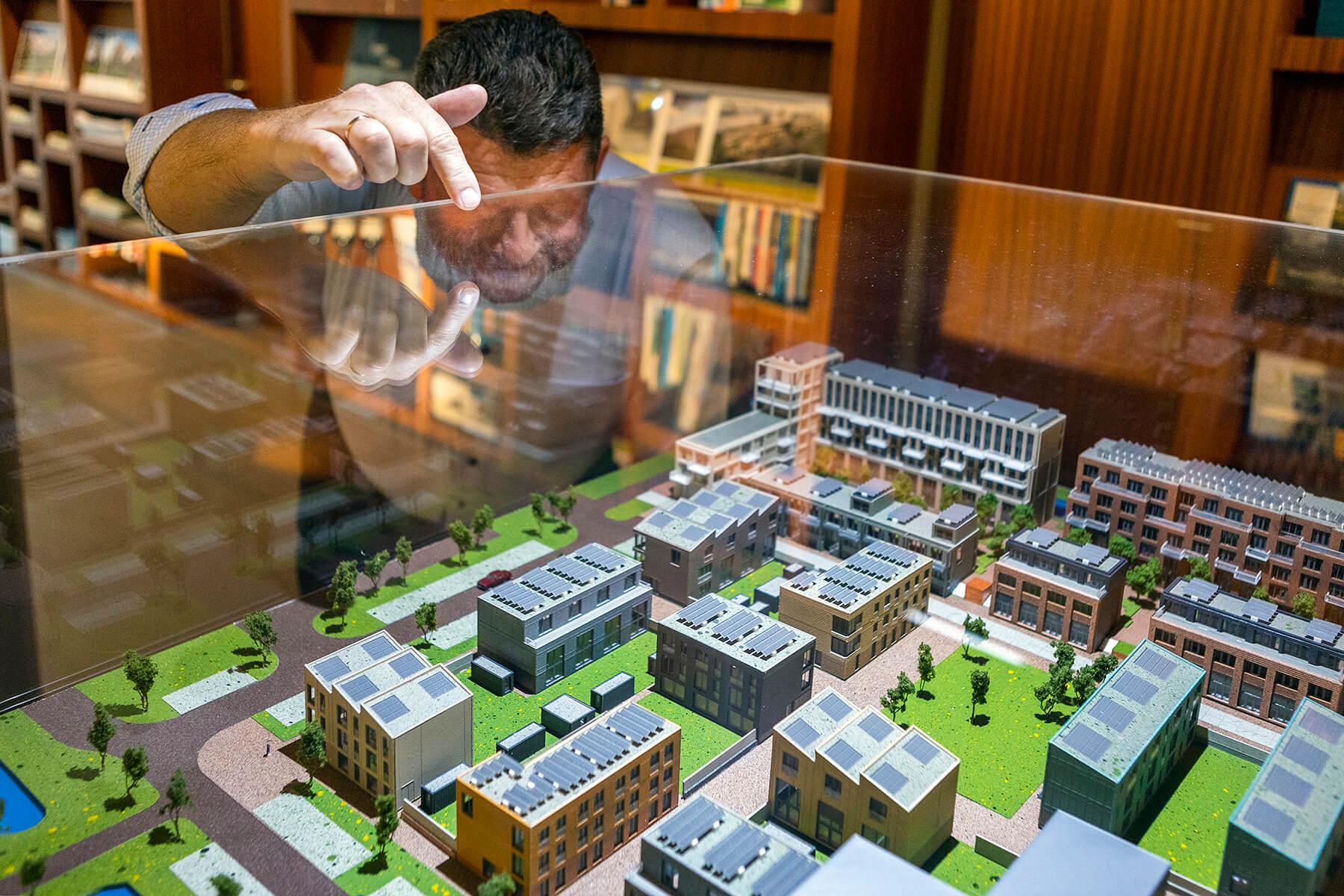 "To us, the streets, the alleys, the parks and the squares are communal living rooms where there's always something to experience," says Steven. "The further from the centre you get, the quieter it becomes. You have a lively central square as a big city and green streets for children to play in. Soon, this area will offer every flavour of the city that you can imagine. Densification frees up space to build 'pocket parks' between the residential blocks for greenery, playgrounds and sports in an inclusive neighbourhood. The atmosphere in the streets is vital to us. Residents will walk from the central parking area to their house via the public gardens. Everyone will meet each other, get to know each other and interact with each other, which will boost social cohesion. You have to carefully consider these factors from the very start, establish a clear and extensive vision and ensure that you never deviate from it. And not only did MKA succeed in this mission, but they managed to develop it even further. I'm extremely proud of the results."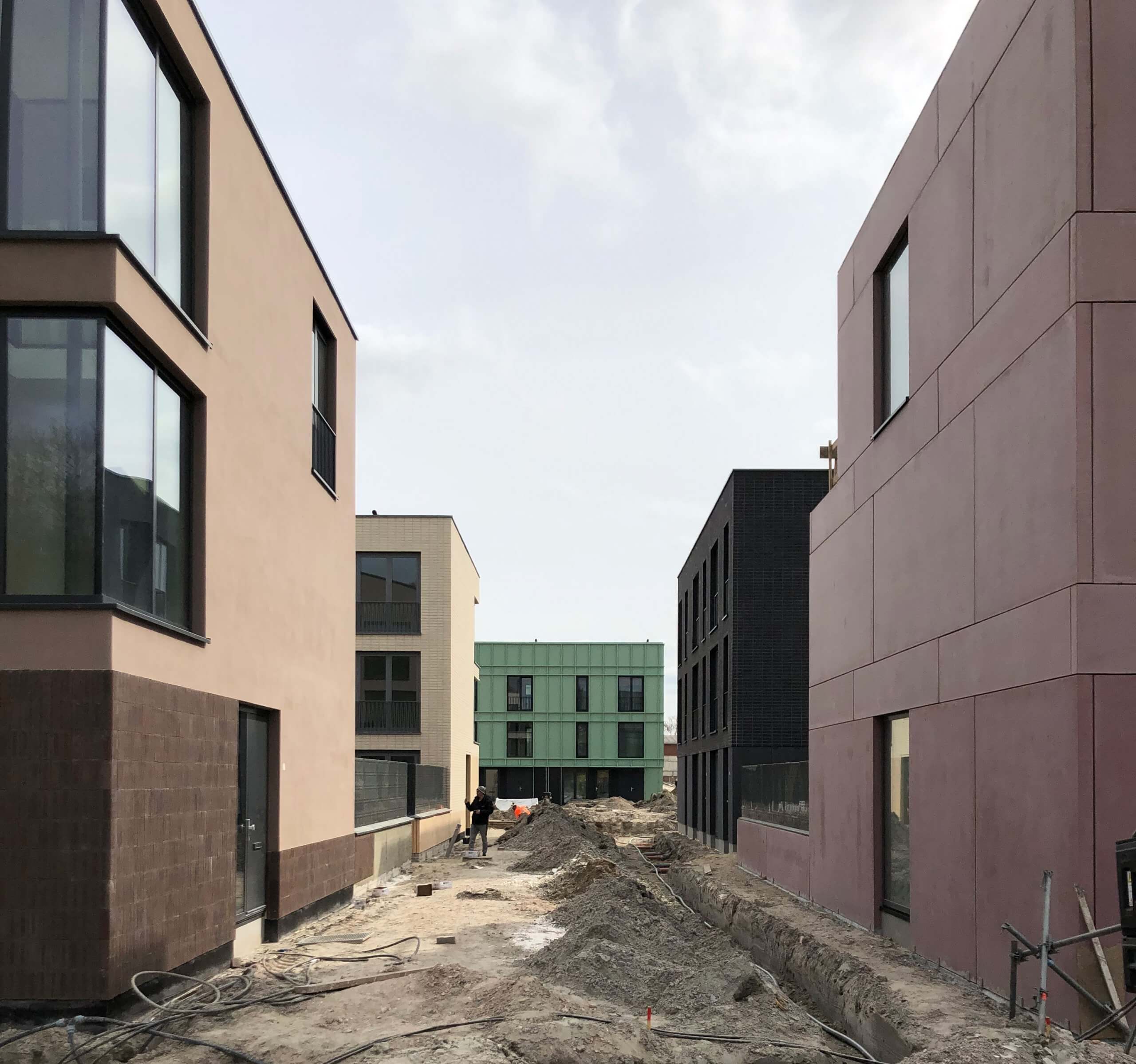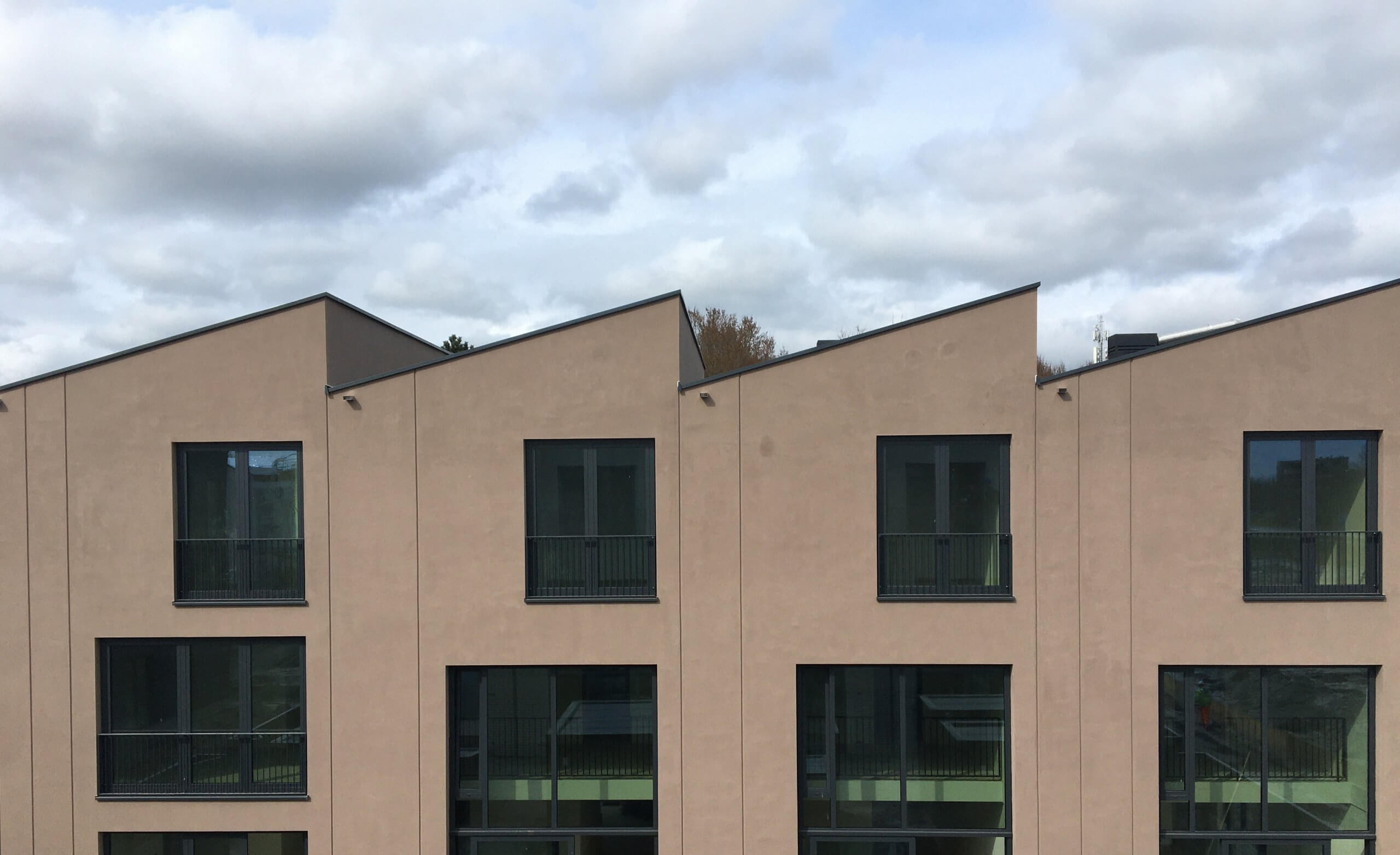 Gradual transition
The Holenkwartier district represents a gradual development of the city of Hoorn. It's an evolutionary process in which the new developments are based on the existing architecture in an innovative way. "MKA carefully tested this development process by the use of 3D models featuring many different building types, home types and colour schemes," explains Peter. "This resulted in a lively streetscape in which colours and shapes interact naturally. The design perfectly ties in with DELVA's visual quality plan, and the earthy, ton-sur-ton colour scheme with low contrast helps to create coherence. The district's colour scheme was studied in advance through graphic design. The gradual variation and the pleasant look and feel nudge spontaneous interaction between residents in the area. Within the buildings themselves, expensive and more affordable materials perfectly combine, such as natural stone, plaster, brickwork and luxury concrete. In addition to a highly varied look and feel, this also keeps costs at a moderate level. This district offers the social cohesion of an organically developed city. It's a very special place."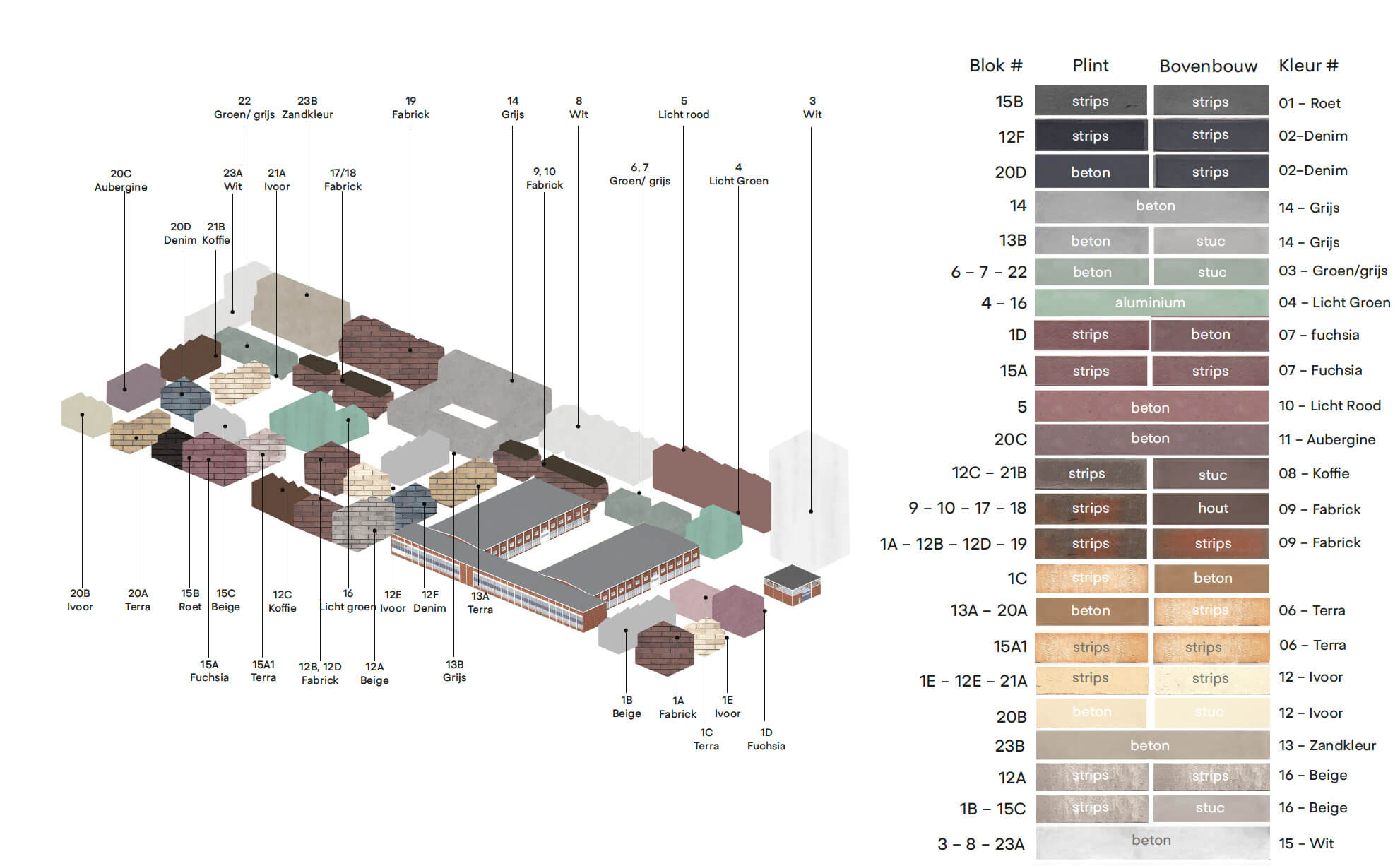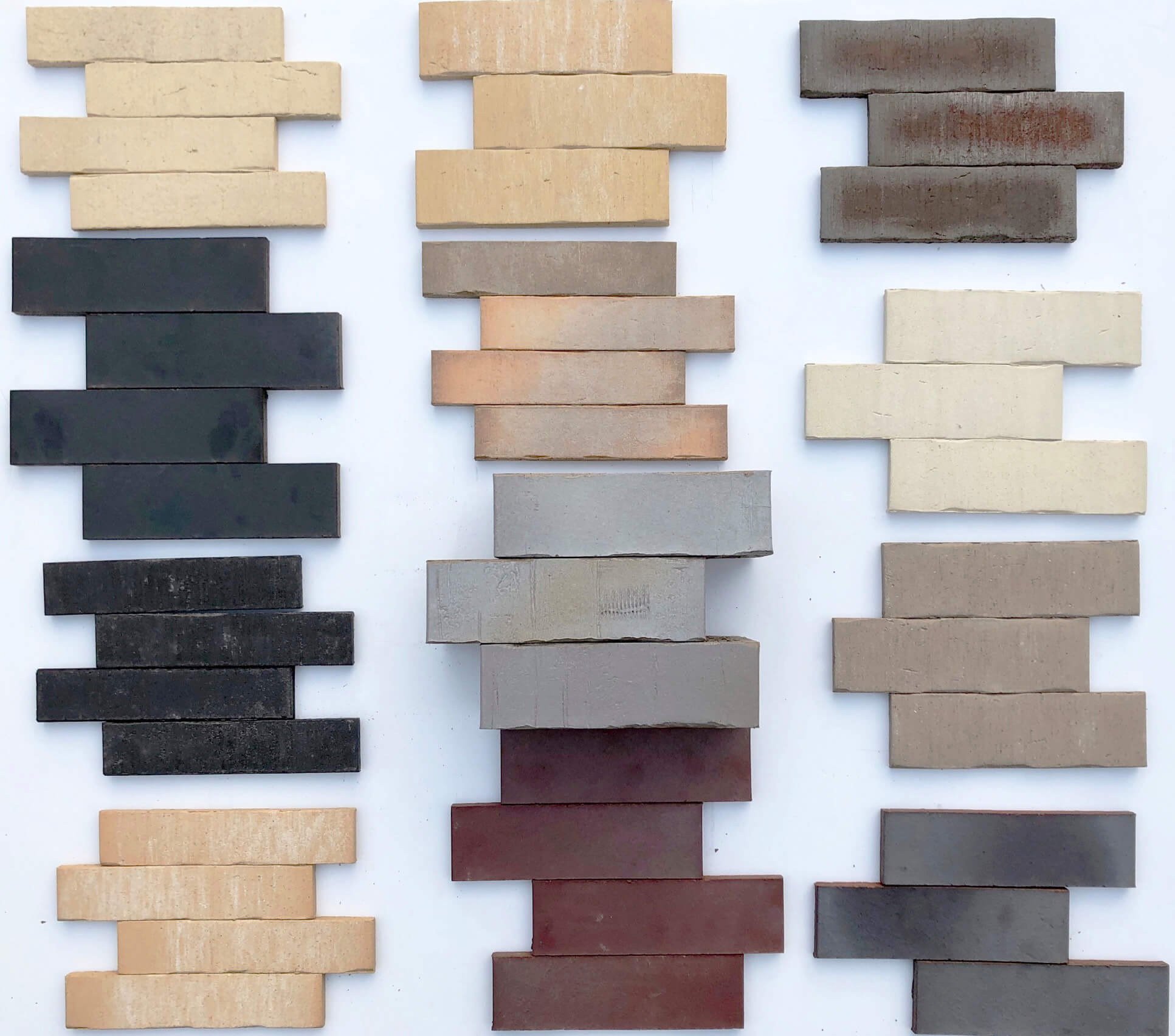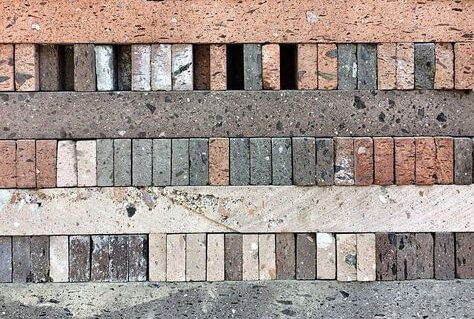 Eye-catching Superlofts
The jewel in the crown is the Superloft Tower, located in the bustling square by the boiler house and featuring fourteen storeys of homes. "The first ten floors offer various types of loft apartment," says Peter. "For each type of home, multiple variants have been designed where the residents can choose from. And as wonderful as these first ten floors are, we really went all the way with the top four floors. These superlofts are entirely custom-made: any interested parties can specify how many square metres they wish and where in the tower they wish to live. Together with Studio Marten and Raumplan, we meet with potential buyers to discuss their needs and wishes and perfectly fit them together like a game of Tetris. They're like building plots in which the buyers can build their own home, only they're located in a residential tower! There's nothing else like it in Hoorn. I'm so confident about the plan that I'm going to live here myself!"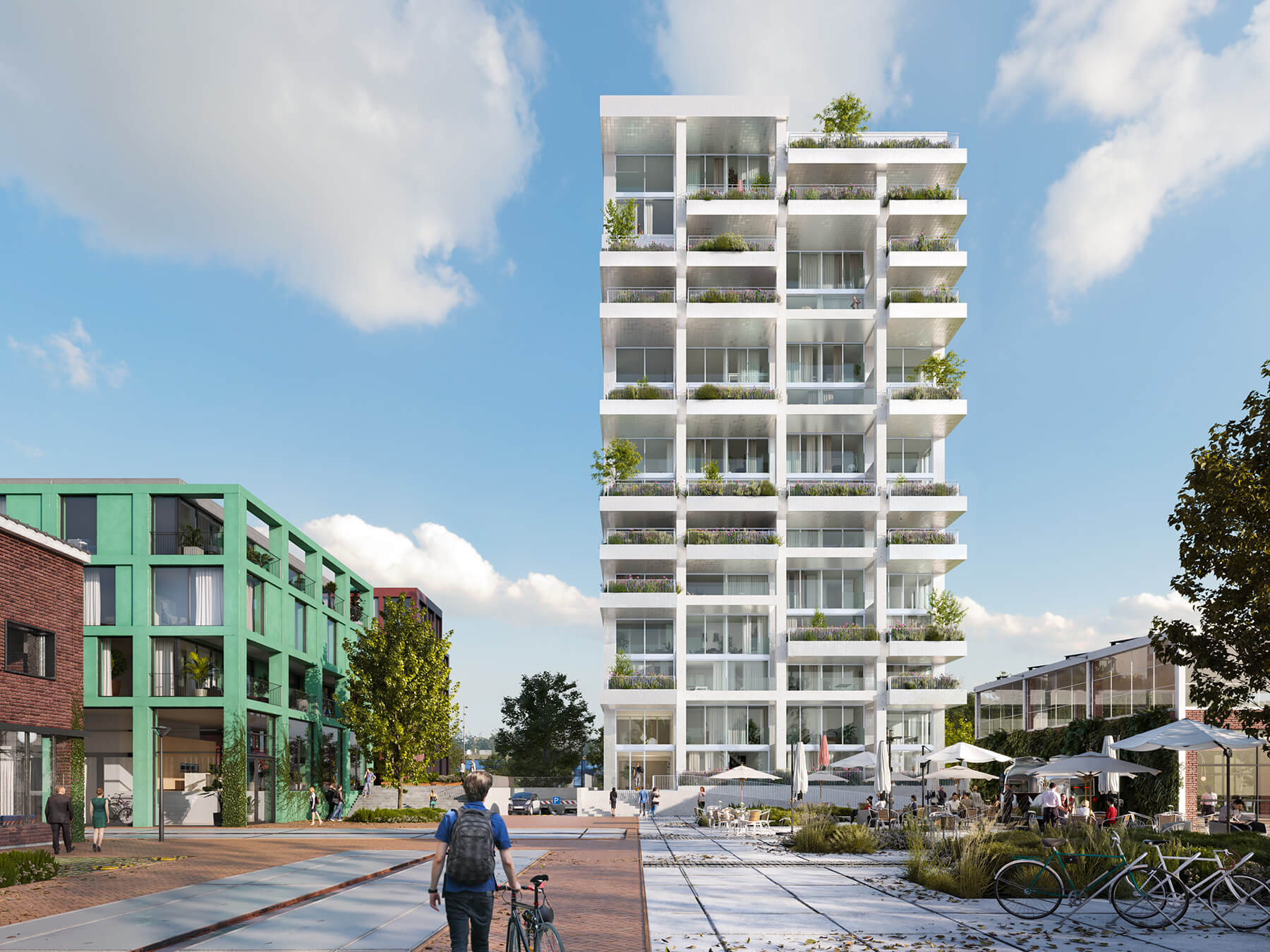 The Superloft Tower is based on John Habraken's Open Building and IFD philosophy. It will be one of the first residential towers in the Netherlands that can be built extremely quick through the use of a prefab and demountable concrete shell. Just like office blocks, the technical systems are installed separately underneath the floors to enable adjustment of the layouts over time. This ensures future-proof buildings that can flexibly meet the needs of their residents. It also facilitates flexibility during construction, enabling buyers to make optional changes at a very late stage in the process. Over time, the residents can also adjust their homes themselves. For example, if a family has a baby, they can add an extra room. This concept was developed by Superlofts.co in Amsterdam's Houthaven district and has expanded ever since to other cities, such as a recent development in Groningen. Thus Superliving brings together residents and designers.
Craftsmanship
The green facade and special facade tiles of the tower are the icing on the cake. "Here, you can live in a loft apartment with an airborne garden," says Peter. "The large balconies have integrated plant pots, featuring bushes and trees that tie in with the greenery in the pocket parks. Craftsmanship is clearly evident throughout the entire design. In collaboration with Koninklijke Tichelaar, MKA has developed a special type of tile for the building's facade. These white ceramic tiles have a brilliant gloss that gives them a pearl-like effect. When the sun shines, the entire building sparkles: it's absolutely unique."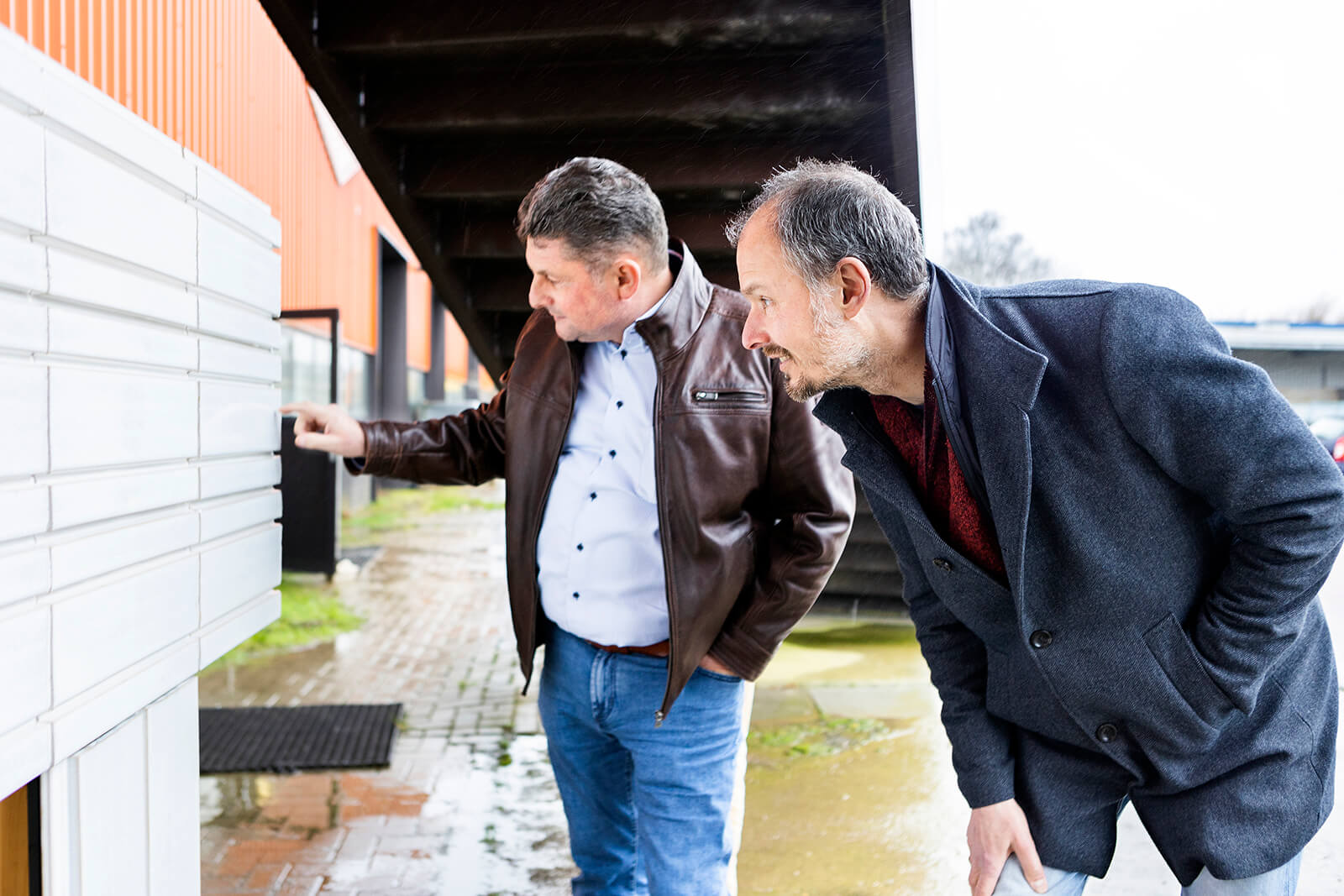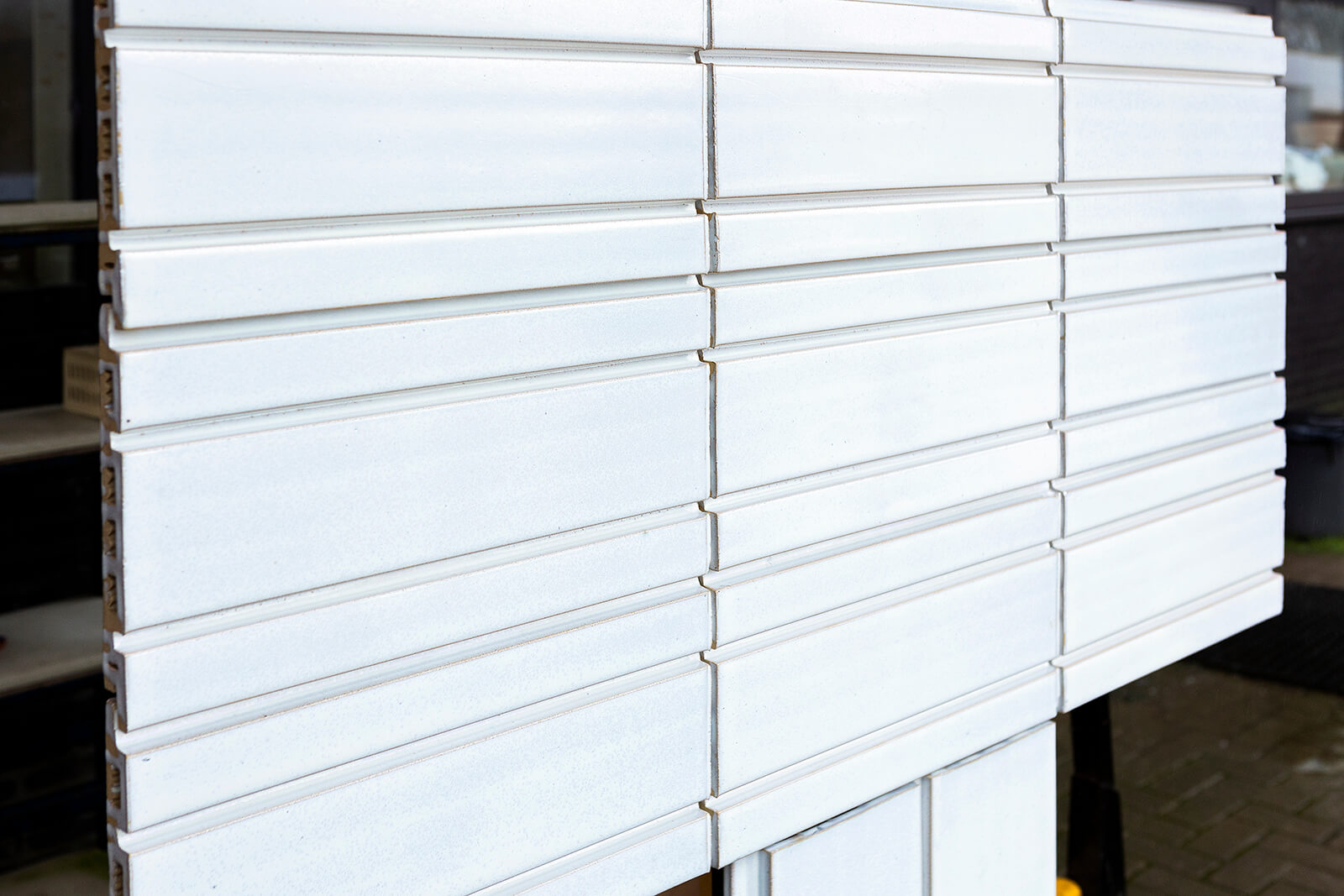 Breathing new life into the area
The Holenkwartier district has a rich history and has always been in development. "As well as offering home to the Philips factory, it has also served a variety of functions such as healthcare, events and a bakery," explains Peter. "The Hoorn Idea Factory was also located here for many years. Nowadays, it is the temporary home of C2A, a company that builds housing units using waste material. These units, similar to tiny houses, will be occupied by residents in the factory hall for two years. I think this will be a fascinating way to maintain the lively nature of the area. It adds a new chapter to its history and boosts social development and creativity. Communication-themed murals will also be painted on a number of windowless walls belonging to the residential blocks. Studio Giftig will create a variety of designs for these murals. This theme will also be adopted for the entrance hall of the Superloft tower and the commercial units. It will also be reflected in the boundary partitions, formed by steel plates designed to resemble punchcards."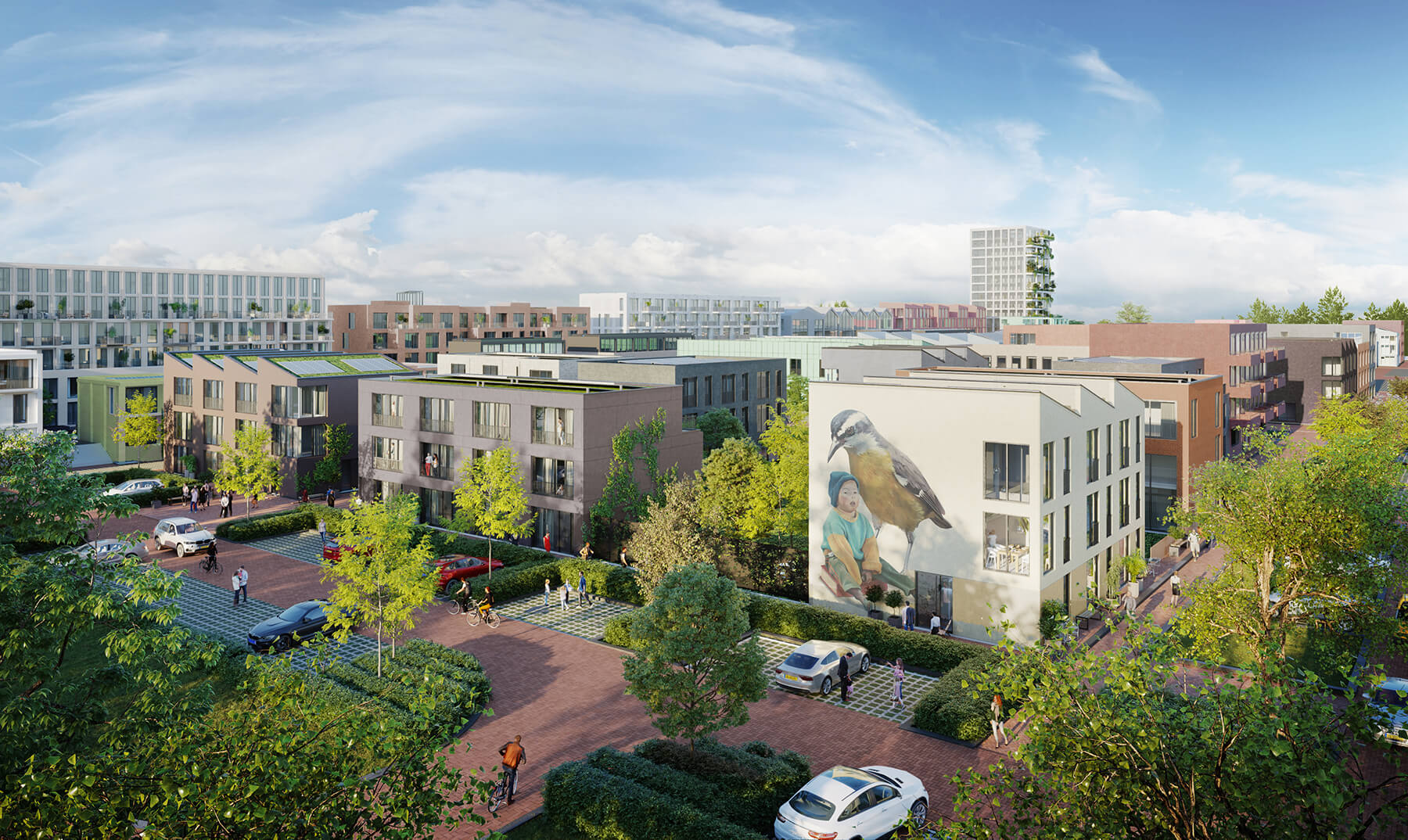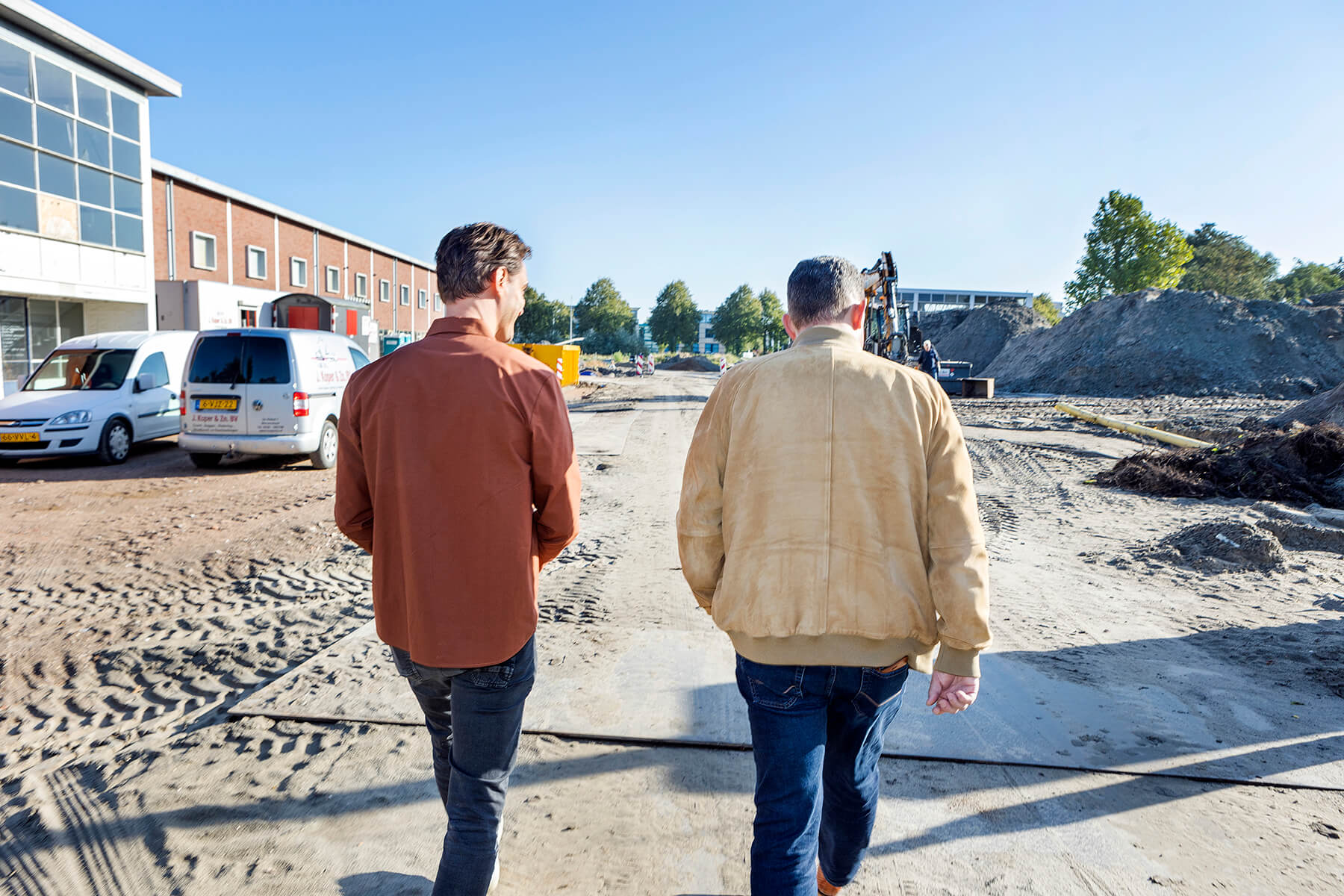 Creating a legacy
The Holenkwartier district will be the crown jewel of Peter's career. "I want to leave behind a legacy," he explains. "Something unexpected, yet typically Hoorn. The efforts and expertise of DELVA and MKA were crucial, and without them this simply wouldn't have been possible. When you work together with creative people, you can really create something unique. We have fulfilled our ambition to establish a new city district characterised by lush greenery and inspiring interaction."
This article is part of the "Supermakers" series. Together with urban pioneers and visionaries we develop new ways of living in healthy and sustainable cities.