Superlofts presents Superwood!
Our response to the housing crisis is SUPERWOOD, a design tool for modular, timber housing that enables developers and housing corporations to; (1) develop social and circular neighborhoods, (2) create affordable and high quality  housing and (3) build climate-positively and resilient.
Develop social and circular neighborhoods
Social and circular neighborhoods are achieved by configurating a modular timber hybrid urban block using towers, slabs, townhouses and mini-blocks. The hybrid blocks are organized around a tiny forest, a square or courtyard and provide lively plinths and sustainable roofs incorporating solar energy and water retention features. 
 Our system offers a combination of a concrete frame by Superlofts in the lower levels and CLT prefab Superwood units on top. The proportion of layers between one and the other can be adjusted to each project and allows to adapt to different contexts.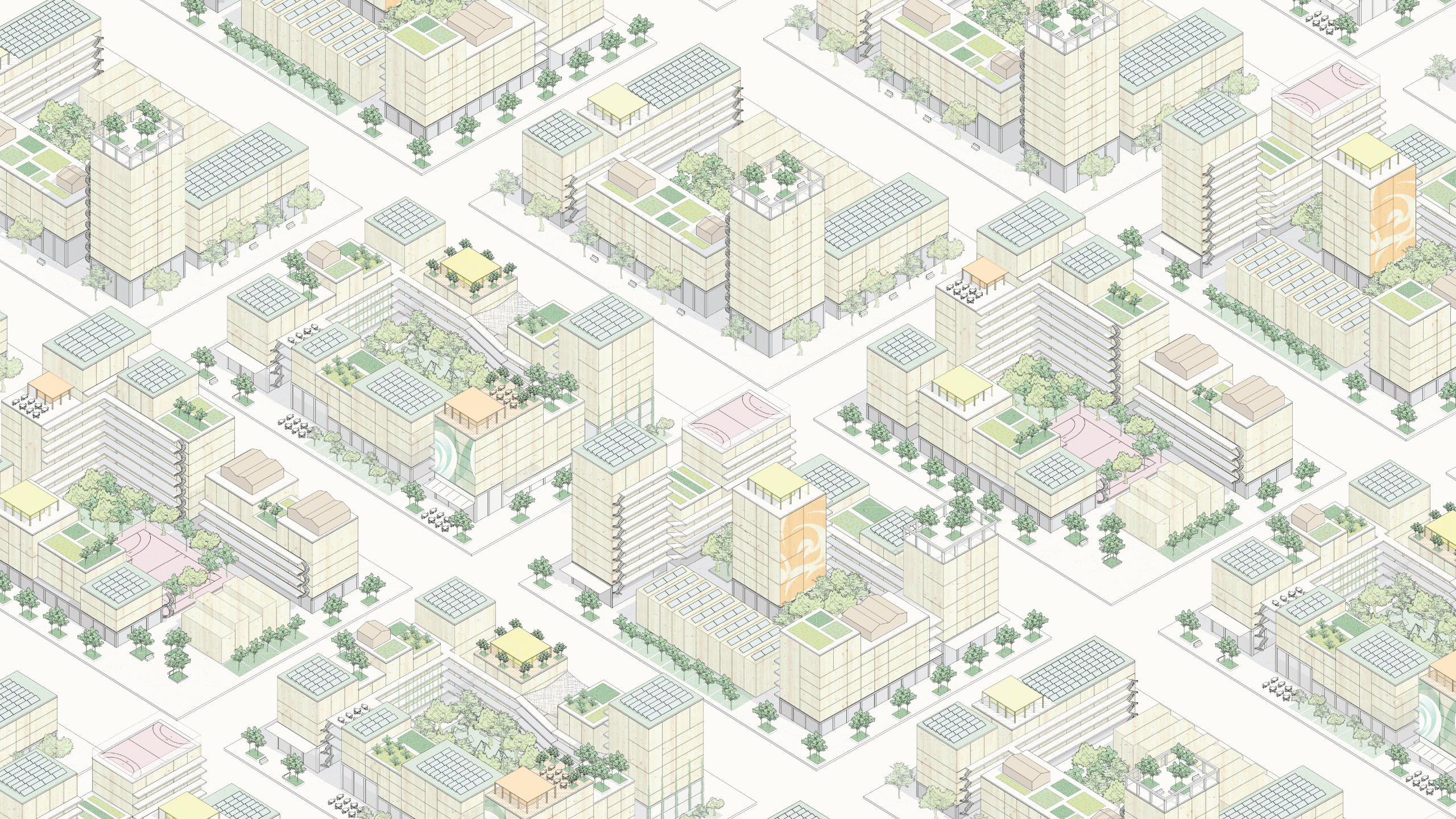 Create affordable and qualitative housing
Superwood allows developers to easily create the ideal economic mix of apartment types and layouts by using a library of modular building units and buildings. 
The ultra compact, efficient 63m2 Superwood loft contains two bedrooms, a generous living and dining area with loads of daylight and wide views. The modular concept also offers larger apartments such as a three bedroom-, a 84m2 family- or friends house or a duplex apartment. Superwood also offers a 42m2 studio loft.
The design tool allows to customize each volume with a light weight, prefab, modular facade of timber, aluminum, fiber cement or ceramic.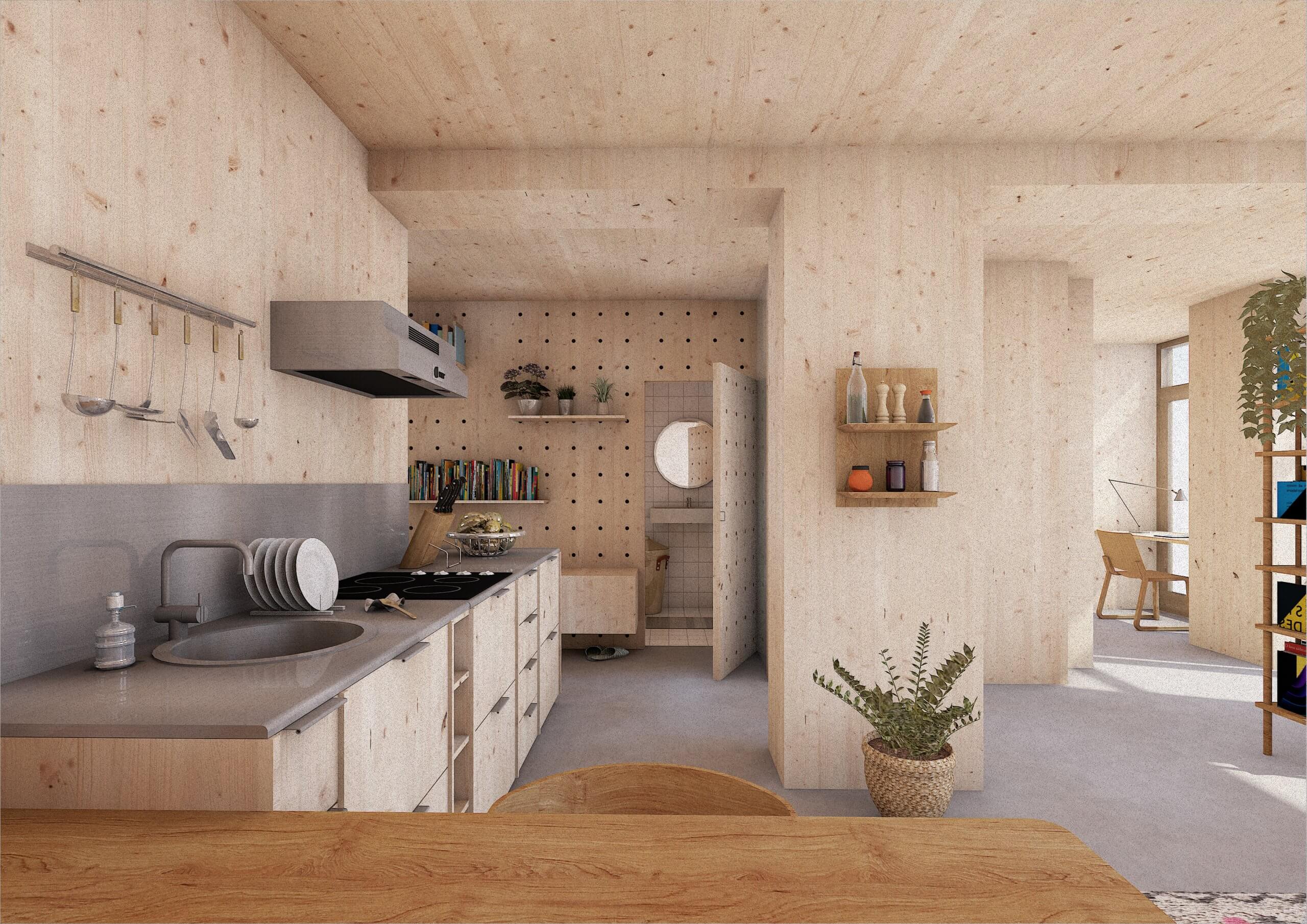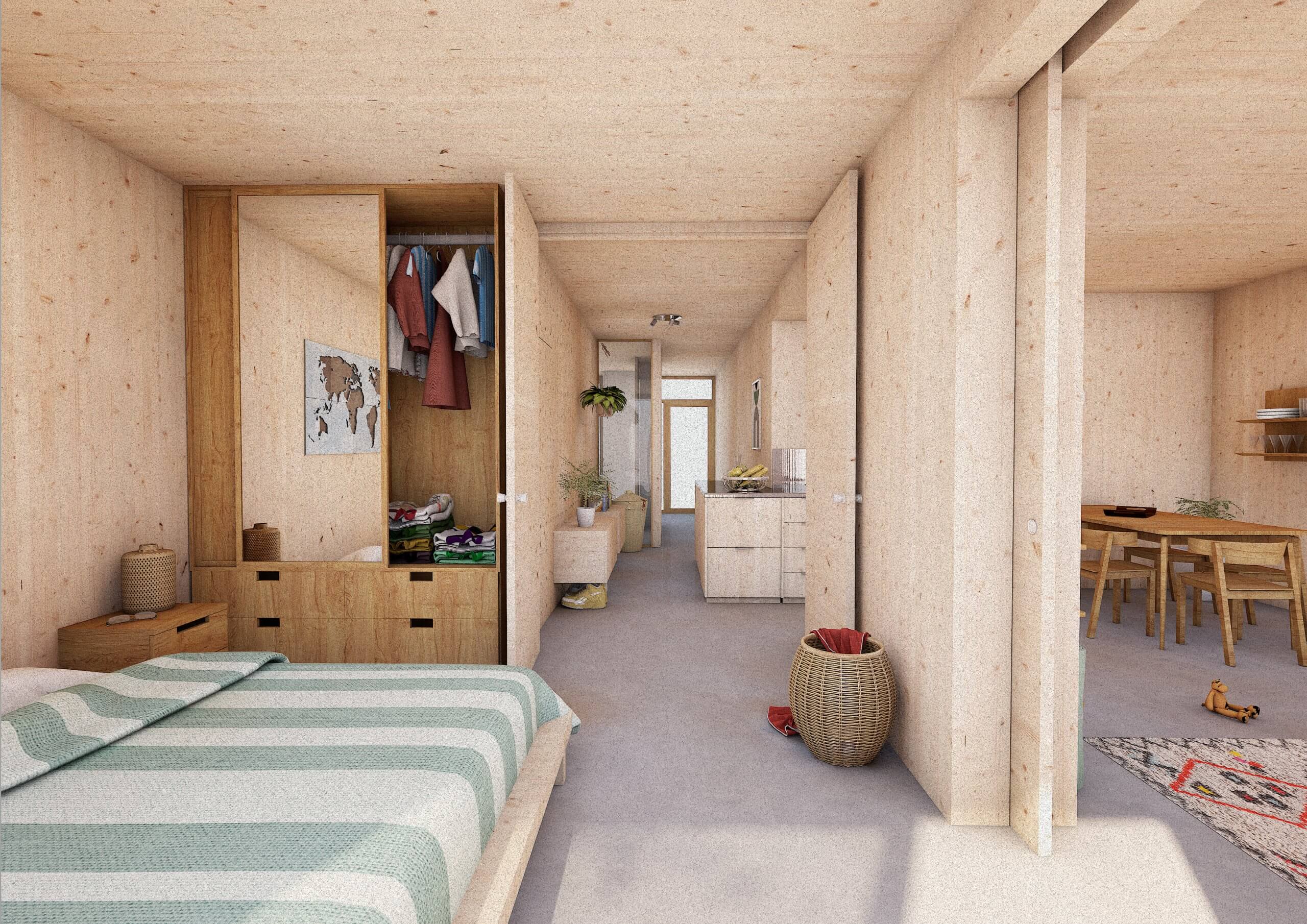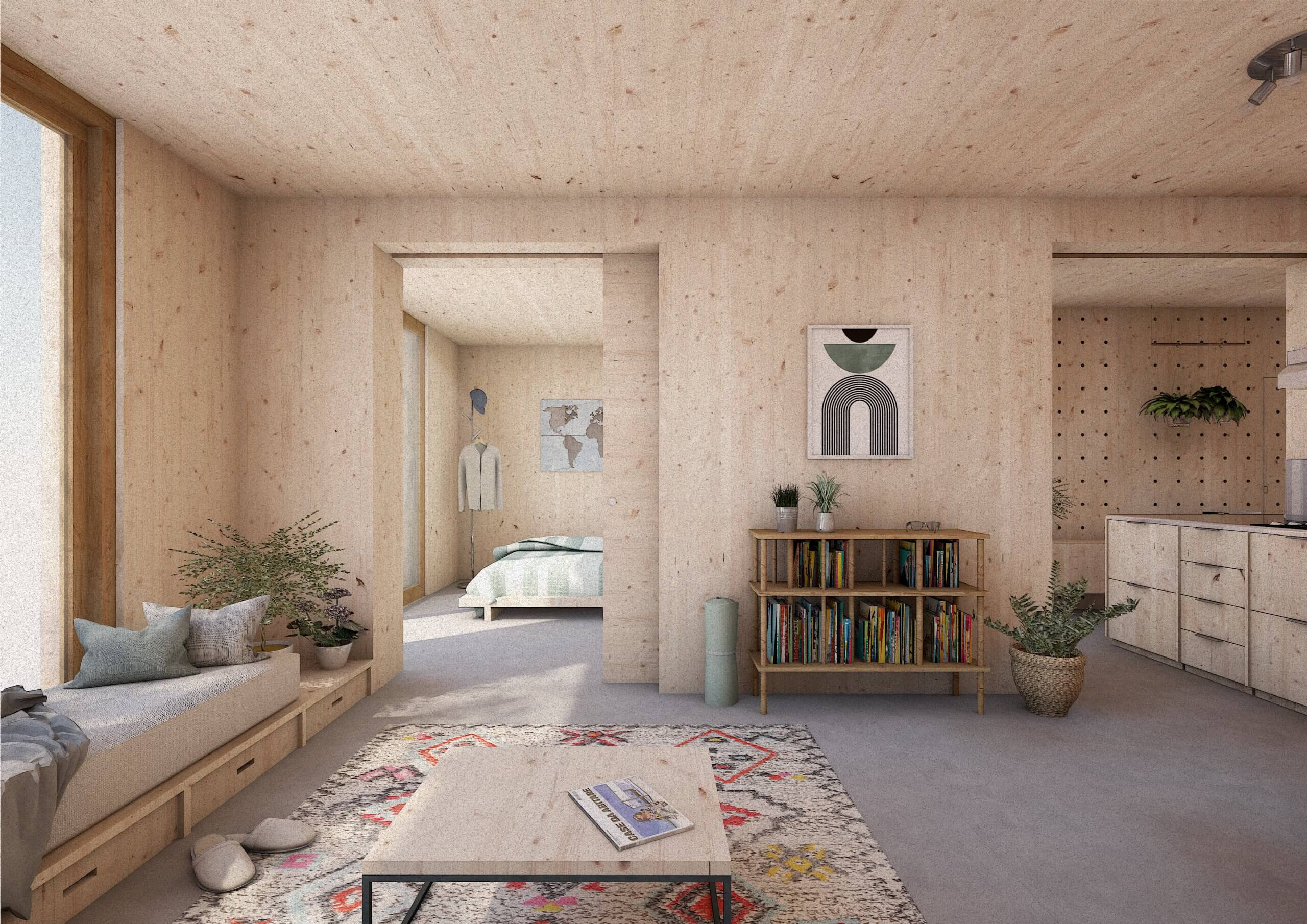 The smart building system 
The 4m x 12.8m up to 15m long prefab modules are entirely prefabricated off-site in cross laminated timber (CLT). Units can be modified and united into larger apartments  by infill metal stud walls. This allows for a future proof open building approach by making the building components demountable and adaptable over time. 
Superwood has integrated the entire supply chain, from certified European logs to cross laminated timber, to manufacturing off-site modules – increasing the building speed, transport by truck and ready-to-mount delivery to the building site, which can be constructed up to ten floors without the addition of external stability elements.
Integrated supply chain
The Superwood prefab building system is based on an integrated cost-effective flexible supply chain of trusted engineering partners Marc Koehler Architects, VRI, DGMR and Nieman and flexible construction partners among which Van Bekkum and Derix.